Sky and Virgin Media offer the most comprehensive multiroom options, although Sky customers can add four extra boxes while Virgin Media customers are limited to two.
BT Extra Box is a decent option for BT TV customers and is the cheapest option available, but requires a separate aerial connection.
It's also worth noting Sky's Mini boxes are the only wireless options available, but they don't offer 4K playback while Virgin's cabled Mini boxes do.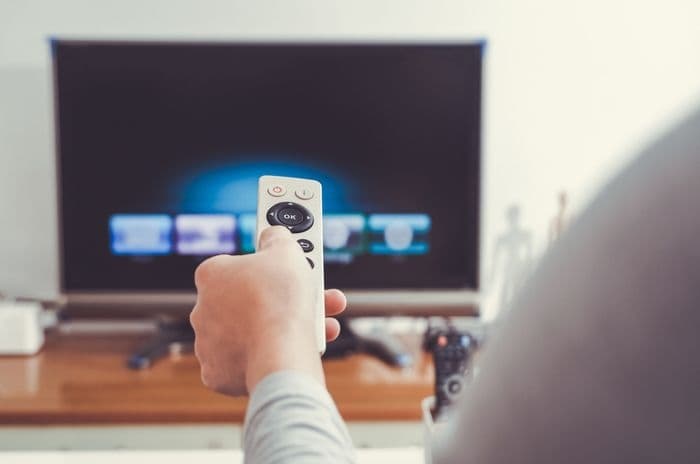 ---
What is multiroom?
A multiroom service is one that allows households to view on more than one TV at a time through an extra set-top box.
These services can have different names such as "multiroom", "multiscreen" or "extra box" but the concept is the same - TV customers take one or more additional TV boxes to enable viewing on multiple screens.
While TV apps are also available from the major TV providers in the UK, these can only be viewed on mobile devices, so they are not considered to be truly multiroom services.
---
What multiroom services are available?
Three TV providers in the UK currently offer multiroom services: Sky TV, Virgin Media TV and BT TV.
The table below shows the monthly and upfront costs for adding multiroom to a TV package.
If customers are signing up to a new contract, there may be extra upfront costs related to TV/broadband installation. Alternatively, existing customers may need to commit to another minimum term period if they upgrade to multiroom.
| | Sky TV | Virgin Media | BT TV |
| --- | --- | --- | --- |
| Monthly price from: | £15 | £10 | £5 |
| Upfront costs | £20 | N/A | N/A |
| Maximum extra boxes | 4 | 2 | 1 |
| Wireless? | Yes | No | No |
| 4K-ready? | No | Yes | No |
| Minimum term | 18 months | 18 months | 12 months |
How to choose the right multiroom service
Multiroom services enable households to watch multiple channels at the same time and access TV services in different areas of the home.
For some, whether a TV provider offers multiroom will be an important element when they're comparing TV deals.
There are some key questions customers should ask when looking at a multiroom service:
Does it require broadband and TV to be taken from the same provider?
Is the number of additional boxes sufficient for a household's needs?
Are the extra boxes 4K-ready and is this important?
How many boxes can be viewed concurrently?
How long is the contract for the multiroom service?
Are there upfront costs involved?
How much does the multiroom service cost each month?
Different households will have different answers to these questions, and each multiroom provider offers a slightly different service as we explore below.
For example, Sky TV is the only provider offering TV that doesn't need to be taken with broadband, while Virgin Media is alone in offering a 4K multiroom experience.
Price will also come into the equation, with each provider having different ongoing and upfront costs.
Multiroom offers
Providers occasionally make multiroom upgrade offers available to their existing customers, sometimes to help lock them into fresh minimum contracts.
That said, it's worth being aware that some of the best deals won't be advertised.
Customers should certainly keep an eye out for upgrade offers - for instance, Sky are noted for running discounted upgrades on a frequent basis, particularly over bank holiday weekends.
However, even if an offer is advertised, it might not be the best you can get, and it can pay to haggle.
For those willing to give it a go, one of the main weapons potential upgraders should have in their arsenal is a knowledge of the general offers available for new customers and what they receive for their money.
---
Sky Multiscreen
Best for: A comprehensive multiroom experience.
Sky Multiscreen allows customers to watch their subscription content on Sky Mini boxes around the home.
These boxes are connected to the main Sky Q box via wi-fi or powerline.
Here are the main points to know about Sky Multiscreen (sometimes called Sky Q Multiscreen):
The service costs £15 per month on top of a customer's Sky TV subscription
It comes with one Sky Mini box
Extra Sky Mini boxes can be purchased for £50 each with no extra ongoing costs (up to a maximum of four)
Customers commit to an 18-month contract
There may be some extra upfront costs of around £20
While Sky TV doesn't have to be taken alongside Sky broadband, it's worth highlighting that Sky Mini boxes can also act as wi-fi boosters when the services are used together.
Something to note is that Sky Q Mini boxes only support 720p and do not support Ultra HD content, even if the Mini is connected to a UHD-ready TV.
Content can be watched concurrently on up to two Sky Q Mini boxes at a time, taking the total number of TVs that can be watched simultaneously up to three.
Another perk of taking Sky Q Multiscreen is that the Sky Go Extra app is available alongside it for free, instead of costing £5 per month.
Sky Go Extra is an upgrade on the standard Sky Go app which allows customers to download programmes to watch later as well as streaming them live.
There's also the option with Sky Go Extra to register an Xbox or PlayStation to use as one of the viewing devices, and four devices can be registered in total.
Sky Go instead of Sky Q Multiscreen
It is possible to use the Sky Go app or Sky Go Extra as a cheaper form of multiscreen which is either free or costs £5 a month on top of a standard Sky TV package.
The downside with using Sky Go is that it can only be used on laptops, tablets and smartphones and not on other televisions.
If customers opt for Sky Go Extra, this is extended to include games consoles too, so content can be streamed via an Xbox or PlayStation.
Sky Go allows two registered devices, while Sky Go Extra allows four. Both options only allow concurrent streaming on two devices.
While Sky Go and Sky Go Extra aren't true multiscreen, they're a budget option that's ideal if customers are happy to watch on their devices instead of TVs.
Offers from Sky
At the moment, Sky are offering the following to new customers signing up via Choose:
Offer
Terms

Get this offer

Sky Stream Entertainment + Netflix just £19/mth with free setup (worth £39.95)

Hurry! Offer ends 29 December 2023

18 month minimum term. No setup fee. £26/mth after 18 months. Prices may change during the contract period.

Get this offer

Get this offer

Sky Glass with Sky Entertainment & Netflix free for 3 months just £14/mth

Hurry! Offer ends 29 December 2023

48 month minimum term on Sky Glass. 18 month minimum term on Sky TV. £10 setup fee. Sky Entertainment & Netflix £26/mth after 3 months. Prices may change during the contract period.

Get this offer
---
Virgin Media Multi-room
Best for: Customers who want multiroom in UHD.
Virgin Media Multi-room allows customers to take up to two Mini boxes with their Virgin TV subscription.
Multiroom services from Virgin Media are offered via their latest set-top box system, the Virgin TV 360 which replaced the older V6 box in late 2020.
Here are the key points:
It costs £10 per month for the first Mini box and £3 extra for the second one on top of a customer's Virgin TV subscription
Customers taking the Ultimate Volt bundle will get one Mini box included with their package
The boxes are 4K-ready
Virgin TV (and multiroom) must be taken alongside Virgin broadband
It's also worth noting that Mini boxes must be connected to the main cables coming into the home, so an engineer visit is required and the placement of the boxes may also be limited by proximity to cable points.
However, customers who are interested in Virgin's multi-room service should remember that Virgin's rollout only covers 15 million premises across the UK and so Virgin Media services might not be available in your area.
This may well change thanks to their Project Lightning expansion and their merger with O2 that promises to increase coverage to more premises, but it's still something to be aware of.
Virgin TV Go
Virgin also have an app that allows customers to watch some of their subscription channels and content on mobile devices.
This can be a form of multi-room, although many customers will be unhappy with viewing solely on smaller screens.
In addition, Virgin only has access to around 100 live channels on Virgin TV Go - not the entirety of a customer's subscription content.
However, it's a free alternative to traditional multiroom that can viewed on up to two devices at the same time.
Offers from Virgin Media
Virgin Media's bundles are an economical way to get all their media services together - and their offers look like this:
Offer
Terms

Get this offer

£50 bill credit with Virgin M125 broadband, just £26.50/mth

Hurry! Offer ends 14 December 2023

18 month minimum term. No setup fee. £49/mth after 18 months.

Get this offer

Get this offer

Virgin Media Bigger Sports Combo HD Bundle just £62 a month with free setup (worth £35)

18 month minimum term. No set up fee. £137/mth after 18 months.

Get this offer
Anyone trying to choose between Sky and Virgin might also find it useful to have a look at our full guide to the differences between them.
---
BT Extra Box
Best for: Those on a budget who only want to cover one extra room.
BT Extra Box is, as the name suggests, a second BT set-top box that allows customers to watch BT TV in another room.
It's effectively a BT multiroom service, although they are wedded to the Extra Box moniker.
Here are some things to note about BT Extra Box:
It costs £5 extra per month on top of a customer's subscription costs
Customers should have fibre broadband speeds of 23Mb or more
There must be a wired connection between the box and the BT Smart Hub
A separate aerial connection point is needed for the second box
Customers must take BT broadband alongside BT TV
While multiple boxes are available with Sky and Virgin for a true multiroom experience, customers can only obtain one additional YouView making it dual room rather than multiroom.
BT TV App Extra
BT customers automatically have access to two apps within their packs: the BT TV App and the Now TV app. For an additional £5 a month, customers can get BT TV App Extra.
This allows customers to stream their BT TV App content (but not the Now TV content that might also be part of their subscription as the two apps are distinct).
It's a bolt-on to the TV package and available on a monthly rolling contract. The app can be registered on four Apple or Android devices, plus it can be watched on a TV with various casting or smart apps.
In some ways, that makes it more multiroom than Extra Box, but customers can't access their Now TV content via this app which makes it slightly frustrating.
Offers from BT
Not to be left behind, BT also have the odd offer on the go, which we've listed here:
---
TalkTalk TV
TalkTalk no longer offer a multiroom service with their TalkTalk TV package.
After trimming their TV service several years ago, TalkTalk confirmed a partnership with Netgem TV and now provide customers with a 4K TV box.
While existing customers can use multi-room on their old TV boxes, this option will cease when they upgrade their packages.
---
Verdict: Which multiroom service is best?
All three providers offer multiroom services that may be valuable to customers, but Sky edge ahead in our opinion for several reasons:
Customers can take up to four Sky Mini boxes for a more comprehensive multiroom experience
The monthly price is the same no matter how many boxes a customer decides to take
Sky TV has more premium channels than other services, meaning the multiroom service stretches further
There are downsides, however, with the Sky Mini boxes not supporting UHD content in the way Virgin's additional set-top boxes do.
So, for customers who want to watch UHD content around the home, Virgin Media is the way to go, especially if they sign up to the Ultimate Volt package and get a Mini box thrown in as standard.
If the monthly pricing and hardware costs for multiroom feel a little prohibitive, customers may want to think about the Sky Go Extra, Virgin apps and BT TV App Extra options to get a multiroom experience instead.
Smart TV apps, casting and mobile devices have brought multiroom services to a new level in recent years, so it possible customers will be able to access the content they want on multiple devices without signing up to a traditional multiroom service - just remember to check the small print on content restrictions.