Virgin Media have renamed their top-tier broadband and TV bundle to Mega Volt, with a £150 bill credit offer.
The Mega Volt Bundle is the new package for Virgin Media customers who want it all, and right now it comes with a £150 bill credit offer.
The new deal combines Virgin TV 360 with Sky Sports, Sky Cinema, TNT Sports, and Netflix, plus an unlimited O2 SIM, anytime UK calls, and M500 broadband.
However, eagle eyed customers may notice the previous Ultimate Volt Bundle also offered Virgin's top-tier broadband plan Gig1.
Package
TV
Broadband
Monthly price
Upfront price
Contract term
Mega Volt bundle
230
516Mb average
£85
Free
18 months
Offer: JBL Xtreme 3 Speaker or £150 Bill Credit + No setup fee (was £35) + O2 mobile SIM with Unlimited data, minutes and texts

(Ends 12/10/2023)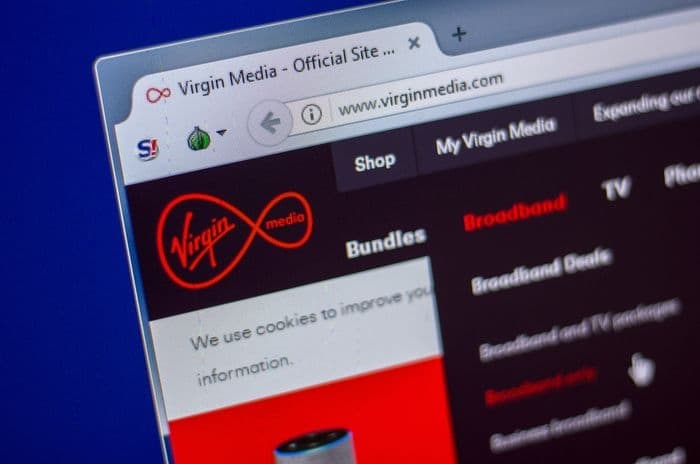 Credit: Sharaf Maksumov/Shutterstock.com
Mega Volt Bundle
The new Mega Volt Bundle, launched September 1st, aims to offer everything a household could want in a home entertainment and telecoms package.
Customers get over 230 live channels with a TV 360 box, as well as premium channel packs including Sky Sports in HD, Sky Cinema in HD, TNT Sports in HD and Ultra HD, and Netflix Standard.
And despite the industry moving away from the phone line, the Mega Volt Bundle still offers a Virgin Media home phone with free calls to UK landlines and UK mobiles at any time.
As a Volt bundle it also includes an unlimited data O2 mobile SIM, and all Volt benefits including:
Double data for all household O2 mobile plans
Free WiFi guarantee, with a speed promise recently boosted to 30Mbps in every room
Free O2 roaming in 75 destinations
Access to O2 Priority rewards and experiences
Speed reduction
However, while Virgin Media's previous top-tier Ultimate Volt Bundle also included their fastest broadband plan, Gig1, the Mega Volt Bundle has seen a downgrade in broadband speeds to M500.
It's a confusing move from the provider, especially considering we're just starting to see multi-gig broadband connections becoming available to consumers.
In July 2023, CityFibre announced the launch of their retail-ready 2.5Gbps broadband connection, with 20% availability across its existing network expected by the end of the year.
YouFibre, a smaller independent fibre network, have also recently launched a consumer-ready 8Gbps broadband plan, and Virgin Media themselves turned on the first connections on their XGS-PON network, capable of delivering speeds up to 10Gbps at the end of June.
Yet, their top-tier broadband and TV plan is now being offered with only their second fastest M500 broadband plan as the default option.
When we spoke to Virgin Media about the changes they assured us the move away from Gig1 as the default broadband plan with the Mega Volt was unrelated to take-up, and more a case of wanting to offer customers more choice.
A Virgin Media spokesperson said: "We are simplifying our broadband packages to make it easier for customers to find a great-value plan that suits their needs. Existing customers will not see their package change as a result of these bundle updates unless they make a change to their services and agree a new deal with us. Should existing customers want to alter their package, we're happy to review their options to ensure they can enjoy a great-value plan that suits their needs."
While it's true that the Mega Volt Bundle from Virgin Media still offers value for money over rival providers such as Sky, it's still a shame to see an effective price rise of £6 for customers who want the fastest broadband with Virgin's most comprehensive TV bundle.
New customer offers
Between now and the 7th September, new customers taking one of the following Virgin Media broadband and TV bundles will get a JBL Xtreme 3 Speaker (worth £249) or a £150 bill credit.
The bundles included in the offer are:
Bigger Movies Combo Bundle
Bigger Sports Combo HD Bundle
Mega Volt Bundle
The JBL Xtreme 3 Speaker is a portable Bluetooth speaker that delivers up to 100 watts of sound through four amplifiers, including two woofers and two tweeters. It's worth a staggering £250 new, but customers who don't have a need for one, can opt for a £150 off their Virgin Media bill instead.
See the latest Virgin Media deals here.