CityFibre have announced a nationwide launch of the UK's fastest wholesale broadband package, offering 2.5Gb speeds.
CityFibre, a wholesale full fibre broadband network, are making a 2.5Gb broadband plan available through its retail providers.
The new plan offers symmetrical download and upload speeds of 2.5Gb per second using the latest XGS-PON technology.
The new package will first be available in the oldest CityFibre enabled areas, with 20% coverage of its existing 2.5m network expected by the end of the year.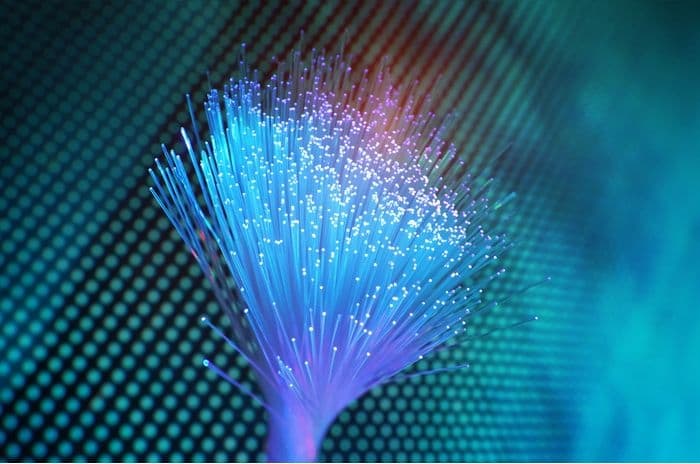 Multi-gig broadband
The announcement from CityFibre to start reselling a 2.5Gb broadband plan comes after reseller Vodafone trialled a 2Gb home broadband package in York at the start of the year.
The faster plan uses XGS-PON technology, which CityFibre say they expect to have deployed into 90% of its network exchanges by the end of the year. With the 2.5Gb package being available to around 20% of the 2.5 million premises covered by CityFibre so far.
While prices and actual packages are yet to be announced by any of the retail providers, CityFibre say the package will "lead the wholesale market in terms of price", as well as minimum speed guarantees.
CityFibre is resold by providers including Vodafone, TalkTalk, and Zen Internet, and the 2.5Gb package is being made available on a rolling monthly basis, although it's likely retail providers will implement minimum terms.
Customers served by CityFibre but who live outside of XGS-PON enabled areas can still benefit from multi-gigabit broadband however, with the wholesale provider also making available a 2Gb/1Gb asymmetrical product using its GPON connectivity.
XGS-PON
XGS-PON is the latest standard for Passive Optical Networks, or in other words fibre optic networks, and is rapidly becoming the technology of choice for full fibre providers.
XGS represents 10Gb offering symmetrical speeds, and is an upgrade over GPON, which only achieves gigabit speeds on an asymmetrical basis, so has slower upload speeds.
Openreach is primarily rolling out GPON full fibre, which currently offers customers download speeds of up to 900Mb, with BT having only trialled services up to 1.8Gb, with a 120Mb upload speed.
In contrast, the new XGS-PON service from CityFibre is now going live with 2.5Gb per second download speeds and 2.5Gb per second upload speeds, 20 times faster than is provided by GPON.
Virgin Media's new nexfibre wholesale network has also recently gone live with a retail-ready XGS-PON broadband service. While Virgin Media aren't offering faster broadband packages at this time, customers in newly connected areas will be served by the faster technology.
Like CityFibre, Virgin also plan to upgrade their entire network to XGS-PON full fibre at a cost of £100 per property under Project Mustang. The upgrade project is due to complete by the end of 2028, and will be capable of delivering symmetrical speeds up to 10Gb per second.
Full fibre competition
CityFibre plan to expand their full fibre network to 8 million homes and 800,000 businesses by the end of 2025, although they've currently only reached 2.8 million, with 2.5 million of those 'ready for service'.
The full fibre rollout is proving to be highly competitive however, with networks vying for both new customers and new areas. CityFibre recently won a Project Gigabit contract worth £318 million to connect 218,000 premises in Norfolk, Suffolk, and Hampshire.
Yet, Openreach and Virgin Media both plan to reach 25 million and 23 million premises respectively by the end of 2026, meaning most properties will soon have a choice of multiple gigabit broadband providers.
While the excess coverage will potentially create financial challenges for networks, the market competition is likely to help keep prices low for customers.
CityFibre CEO Greg Mesch said, "With the launch of the UK's fastest and most cost-effective connectivity products, we are demonstrating the benefits of infrastructure competition and raising the bar for all wholesale networks.".