The June 2023 update on the rollout of gigabit-capable broadband across the UK, reveals 30 live build contracts worth £1.4 billion.
Building Digital UK (BDUK), the Government agency responsible for rolling out gigabit broadband across the UK as part of Project Gigabit, has released their latest quarterly update.
The latest update shows procurements are now in place across 30 locations, including rural parts of Cambridgeshire, the New Forest, Norfolk, Suffolk, and Hampshire.
BDUK also confirm build is now underway in last year's contract areas, including North Dorset, Teesdale, North Northumberland and Cumbria.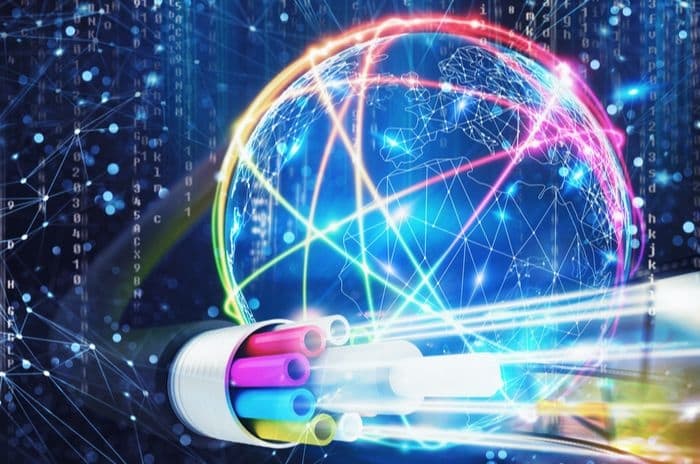 Credit: alphaspirit.it/Shutterstock.com
New build areas
The latest update from BDUK shows the Government have awarded six new contracts to rollout gigabit broadband in rural and hard to reach parts of Cambridgeshire, the New Forest, North Shropshire, Norfolk, Suffolk, and Hampshire.
These new areas total an investment of £425 million, and will bring gigabit broadband to up to 284,000 more premises.
£318 million has been awarded to CityFibre, which will expand its network to 218,000 of these premises, and will invest an additional £170 million to reach a combined total of 500,000 homes and businesses in Norfolk, Suffolk and Hampshire as part of its target to reach 8 million homes by the end of 2025.
BDUK also reports some of the areas contracted last year are now connected, including in North Dorset and Cumbria, and build is underway in Teesdale and North Northumberland.
Project Gigabit has also launched a further 11 new procurements, with a combined investment value of £410 million, to reach a further 225,500 premises across the UK.
The upcoming areas BDUK are seeking contracts for are in Derbyshire, West Yorkshire, South Yorkshire, North East Staffordshire, Leicestershire, Warwickshire, Nottinghamshire, West Lincolnshire, Mid West Shropshire, North Oxfordshire, South Oxfordshire, Dorset, South Somerset, Cornwall and the Isles of Scilly.
They also plan to launch procurements in Cheshire, Lincolnshire, and East Riding in the coming weeks.
Hard to reach
Part of Project Gigabit's work involves finding out which areas are eligible for public funding and subsidy, and where the market will reach without Government intervention.
For example, their latest update points out while Essex and East Sussex are largely covered by commercial engagement, there are still premises within these areas eligible for subsidy.
Yet, BDUK point out the market has shown limited appetite for bidding for smaller areas, which is one reason why the Gigabit Voucher scheme is still running.
Gigabit Vouchers are worth up to £4,500 per home, business or community group premise, and allow individual residents and businesses to effectively contract a near-by full fibre supplier to connect their property.
They offer greater flexibility, especially for small areas that fail to attract a procurement bid, and where a small hamlet of residents can join together to create larger pots of money.
BDUK report over 117,000 vouchers have now been awarded, with 91,600 premises so far connected under the scheme.
Full fibre coverage
Full fibre coverage has now reached over 52% of the UK, according to analysts Thinkbroadband, while over 76% can now access gigabit-capable broadband.
That's up around 1% since quarter one of 2023, when PointTopic reported full fibre had reached 15 million premises across the UK.
While the bulk of gigabit-capable broadband is thanks to Virgin Media's 2021 upgrade of their existing network to gigabit speeds, all new expansion is now driven by full fibre to the premises networks.
In fact, Virgin Media's own full fibre wholesale network nexfibre, recently announced they were connecting their first users to the new full fibre XGS-PON technology, capable of speeds of up to 10Gb.
While Project Gigabit has now invested £1.4 billion in public funds to help connect those living in rural and remote parts of the UK, there is still a further £3.6 billion to be awarded. The Government also recently announced a further £7 million of funds were being made available to investigate ways to reach areas that may need wireless or satellite solutions.
In addition, there is strong competition in the market to expand full fibre to new locations, with Virgin Media investing £4.5 billion to reach a total of 23 million premises by 2026, and Openreach aiming to cover 25 million premises in the same time frame.
As we've seen, CityFibre also plan to reach 8 million homes in the next two years, while smaller rural specialists like Gigaclear have recently announced investment of £420 million, having recently connected villages including Buckden and Kimbolton in Cambridgeshire, Adderbury, Hook Norton, Bloxham, and Milcombe in Oxfordshire, and Gomshall, Westcott, and Wonersh in Surrey.