At the end of the first quarter of 2023, full fibre broadband now reaches over 15 million premises across the UK.
PointTopic has released their most recent update on broadband availability across the UK.
As of Q1 2023, they've reported full fibre has now reached 15 million premises, up from 13 million at the end of 2022.
In addition to growing coverage, more households have wider choice too, with 2.5 million now able to choose between two or more full fibre providers.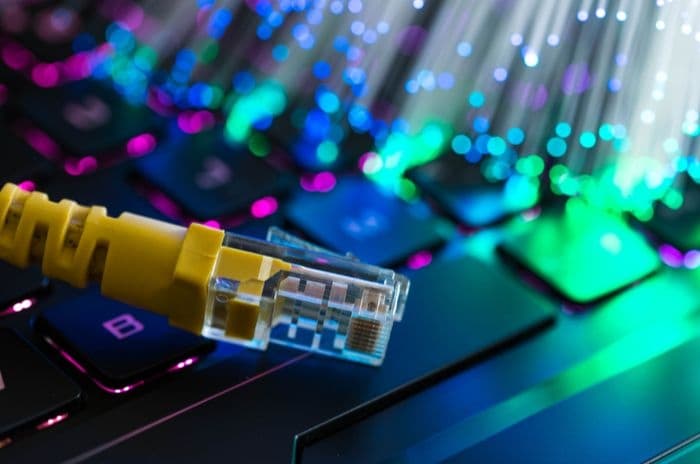 Credit: Benedek Alpar/Shutterstock.com
Full fibre rollout
The UK's full fibre rollout is expanding rapidly, so far seeing over 15 million premises reached by at least one full fibre network.
That's an increase of 1.3 million, or 4.1% of total premises across the UK, in just the last three months, since the end of Q4 2022.
PointTopic noted Openreach's accelerated rollout, adding 814,358 full fibre premises to its network in the first quarter of the year.
While Openreach themselves announced at the end of March 2023, they had reached a 10 million milestone, keeping pace with their overall target to pass 25 million premises by the end of 2026.
The broadband availability update noted areas that had benefited from the most premises added to the Openreach full fibre network In Q1 2023, with Scotland and the North seeing the most gains.
16,190 premises were added to the Openreach full fibre network in Glasgow, and 13,240 in Sheffield. Wigan, Aberdeen, Leeds, Wakefield, Cheshire East and Birmingham, also all ranked in the top ten areas Openreach have been connecting.
Brighton and Hove in the South East also saw a record number of premises added with 9,917 premises added to the network. Whilst Lewisham in London added 8,818 premises.
Increasing choice
Alongside general UK coverage, PointTopic also note the increase in areas where households and businesses are starting to gain the choice between multiple full fibre networks.
As of March 2023, 2.5 million premises had the choice of at least two or more independent full fibre networks, up from 2.1 million in December 2022.
And premises with a choice of at least three independent networks also grew from 1 million in December, to 1.6 million premises by March 2023.
This choice is in addition to resellers of those networks, for example, customers can choose to take full fibre broadband on the Openreach network from BT, Sky, Plusnet, or TalkTalk, while customers can sign up in a CityFibre enabled area with TalkTalk or Vodafone.
Independent network growth
Independent full fibre networks include those operated by Openreach, CityFibre, Virgin Media, Community Fibre, Hyperoptic, Gigaclear, and a number of other more locally based providers.
Community Fibre, a London based full fibre network has grown to pass 932,000 premises in the capital. While Hyperoptic recently exceeded a million, with a footprint of over 1.15 million premises.
CityFibre remains the largest independent full fibre network after Openreach and Virgin Media, with a footprint of 2.25 million fibre to the home premises.
Rural specialists Gigaclear now reach 380,000 premises, with 90% of their network coverage in underserved areas.
Competition
Yet, despite the rapid growth we're seeing, it's thought each network will need to achieve a take-up rate of at least 40% in the areas they've expanded to in order to remain profitable.
Because of this, competition to expand into new areas is fierce, and it's likely we may eventually see mergers, with BT themselves quoted as saying "There is only going to be one national network, why do you need to have multiple providers?"
Wholesale pricing of full fibre broadband by networks to resellers is also under review by the regulator, with BT Openreach trying to reduce costs to improve take-up.
This is an issue CityFibre feels would give BT Openreach an unfair advantage, responding to the price cuts suggesting BT Openreach is operating out the "playbook of a dominant operator using its market power and advantages to maintain its dominance".
While the pricing cuts were due to come into force from 1 April 2023, Ofcom delayed their decision, extending their review of Equinox 2 as needing further review after a number of independent full fibre networks responded negatively in the consultation.