Equinox 2, due to replace Equinox 1 wholesale pricing in April 2023, has been revealed as Ofcom receives its 90-day notice under fixed telecoms rules.
Openreach has officially notified Ofcom of its plans to reprice its wholesale full fibre products under the new Equinox 2 pricing structure.
Equinox 2 is aimed at lowering the price of full fibre products, as well as the cost of migrating customers away from copper. Both in a bid to accelerate customers away from phone-line reliant products like fibre to the cabinet as well as full copper deals.
Yet, due to the emergence of so many independent full fibre networks its likely this consolation period will see opposition to the move.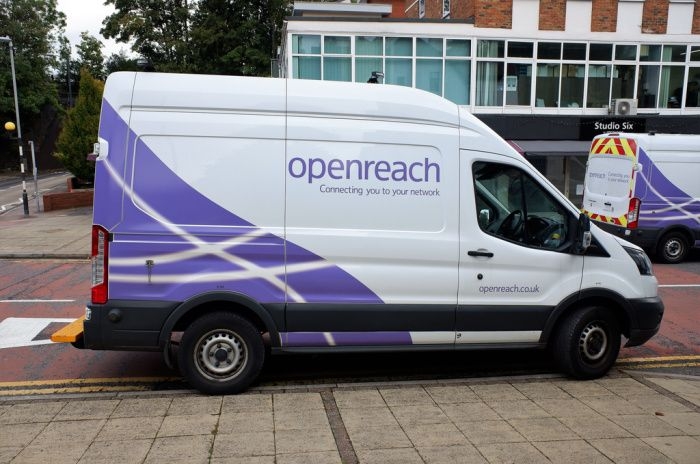 Credit: Peter_Fleming/Shutterstock.com
Equinox 2 pricing
First announced in October 2022, when Openreach met with resellers to discuss their plans, Equinox 2 was presented on providing cheaper wholesale prices on full fibre products that would be guaranteed for up to ten years, as well as lowering the cost of migrating customers away from the copper phone line network to full fibre.
Clearly the benefit for consumers of this pricing reduction will be seen in lower and more competitive pricing in the broadband market. Especially perhaps with Openreach fibre to the cabinet broadband, which relies on the copper phone line network, and is currently cheaper than full fibre alternatives from Openreach resellers.
For Openreach, it also helps stimulate migration of customers away from the copper phone line network, which they plan to close by the end of 2025 - only two to three years away.
Equinox 2 wholesale pricing will be reduced to:
| | Connection charge (ex. VAT) |
| --- | --- |
| Connection to network | £28.94 |
| On-Network switching from copper to full; fibre plan | £28 |
| On-Network switching between full fibre plans | £78 |
Connection to the network is priced the same as Equinox 1, yet customer migrations between technologies already on Openreach's network will see large reductions when customers move from copper-based packages to full fibre ones.
There are some variations in connection charges between different residential areas, but broadly, the table above demonstrates how migrations from copper to full fibre for customers already on the Openreach network will become cheaper, and thus heavily incentivised for resellers.
Wholesale prices on full fibre broadband plans are also being reduced under Equinox 2. For example, the entry-level 115Mb package will reduce from £15.80 to £16.05 (ex VAT) per month.
In fact, all full fibre plans will be made cheaper at the wholesale level, while copper delivered products, ADSL and FTTC will see slight price rises.
Full pricing from Openreach is available here.
Competition threat
However, as we've seen before, other independent full fibre networks investing heavily in the rollout of new infrastructure do not believe the price reductions create fair competition.
Wholesale networks such as CityFibre who rely primarily on resellers, rather than their own retail arm like Virgin Media and Hyperoptic, are much more vulnerable to wholesale pricing competition from Openreach, and as with Equinox 1, feel the price reductions give little incentive for broadband resellers to move away from the incumbent provider.
CityFibre Chief Executive Officer Greg Mesc, responded to Openreach's notification today by saying, "BT Openreach is exhibiting a series of behaviours straight out of the playbook of a dominant operator using its market power and advantages to maintain its dominance. Equinox is just one of those levers - a pricing policy designed to lock in its near-totally dependent customers and prevent them switching to faster, cheaper and more reliable competitors.
"Ofcom helped create the competitive market which saw fibre Britain bloom. Long-range investors have answered its call, bringing billions of pounds into the country and they deserve long-range pricing confidence and a level playing field. BT Openreach must not be allowed to strangle competition before the fibre market reaches maturity."
It's clear CityFibre will no doubt be responding to Ofcom's consultation on the Equinox 2 pricing changes, however they only recently lost an appeal in July 2022 to the Competition Appeal Tribunal (CAT) over the uncompetitiveness of the Equinox 1 pricing structure.
Ultimately, the CAT concluded "We unanimously reject both Ground 1 and Ground 2 of CityFibre's appeal and dismiss the appeal in its entirety."
The CAT basically concluded in leaving the responsibility of market pricing and competition with Ofcom, including "reserved to itself the power to review its decision and to intervene if it considers that the Equinox offer is affecting competition".
Because the CAT judgement ended by "encourag[ing] Ofcom to maintain careful scrutiny of the market at this important time, to ensure that the judgements it has made in the Statement continue to be validated by the emerging evidence of actual competitive conditions."
It seems unlikely CityFibre will have much ability to overturn any decision Ofcom comes to during the forthcoming consultation period.
In addition, recent research carried out by Point Topic showed that by the start of 2026 at least half of all homes will have the choice of at least two gigabit broadband networks, and by 2029 almost half of all homes would be able to choose from three gigabit networks.
It's worth being clear Point Topic's research looked at networks, rather than resellers. So, it's arguable increasing the full fibre rollout will merely help stimulate competition, at least for the benefit of consumers, who'll have more choice and hopefully cheaper prices on gigabit packages.