New areas connected to Virgin Media's network with XGS-PON full fibre technology have now been switched on.
After successful trials of faster XGS-PON full fibre to the premises technology, Virgin Media say they'll now be switching on new areas of their network.
People living in areas that have recently been passed by Virgin Media or Nexfibre will gain access to Virgin Media broadband for the first time.
The new full fibre network aims to reach a total of 5 million homes by 2026, bringing Virgin Media broadband to 80% of the UK in the next few years.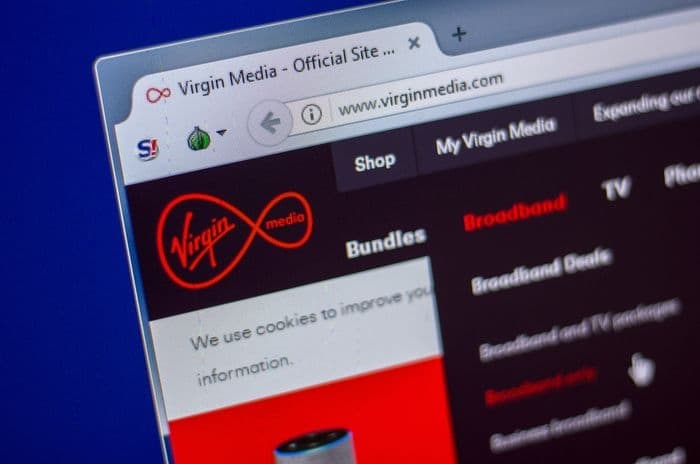 Credit: Sharaf Maksumov/Shutterstock.com
Nexfibre network
Nexfibre is a joint venture between Liberty Global and Telefonica, the companies behind Virgin Media and O2, and so far, Virgin Media is the only wholesale customer of the network.
Nexfibre is investing £4.5 billion into expanding Virgin Media's network reach from just over 16 million, to a total of 23 million by the end of 2026.
This expansion will make Virgin Media broadband available to around 80% of UK homes, putting it on a par with plans by Openreach to cover 25 million premises with their full fibre rollout.
XGS-PON
The new Nexfibre network is using XGS-PON full fibre technology, which currently surpasses that available from Openreach, and is capable of offering up to 10Gb per second speeds with symmetrical upload and downloads.
This will be a marked improvement over the current Virgin Media network which has limited upload speeds in comparison to downloads, despite recent speed boosts on the Gig1 and M500 packages.
So, while Virgin Media's fastest plan Gig1 currently offers average downloads of 1.13Gb at peak times, uploads are much slower at just 104Mb.
XGS-PON connections will be capable of delivering 10Gb per second downloads, with upload speeds to match. Much more similar to the packages we see offered by full fibre specialists like Hyperoptic and Community Fibre in London.
However, while these advanced speeds will be possible, and customers will benefit from increased reliability and faster metrics such as latency, packages are likely to remain the same, with Virgin Media saying, "We'll be offering broadband with the same look and feel as the rest of our network, as well as the option to add features like our latest connected entertainment service, Stream".
Project Mustang
While today's switch on focuses on areas recently added to the network, existing customers and those living within existing network areas will eventually benefit from this faster technology as well.
Virgin Media's Project Mustang is an investment in upgrading their existing coaxial cable network to full fibre with XGS-PON as well.
Costing around £100 per property, the upgrade is planned to complete by the end of 2028, and will see Virgin Media's entire network capable of delivering broadband speeds up to 10Gb per second.
Virgin Media broadband
People living within new areas reached by either Virgin Media's core network or the nexfibre expansion can check availability in their area on our Virgin Media deals page.
Current offers include free setup worth £35 on broadband only, broadband and phone, and broadband and TV bundles.
Virgin Media's new Stream TV platform is also currently offering reduced prices on all TV packs, with Essential Entertainment reduced from £12 to £8, Sky Sports reduced from £38.75 to just £18.75, BT Sport reduced from £18 to £10, and Sky Cinema available for just £10, reduced from £14.99 per month.
These savings, in addition to Stream's no monthly fee, make the new streaming service one of the cheapest ways to watch premium TV content in the market. Although to get Stream, customers need to also take Virgin Media broadband.