Virgin Media's Q3 2022 results add 115,000 premises, taking their network footprint over 16 million.
Virgin Media O2 have published their financial results for the third quarter of 2022, revealing growth in both network expansion and fixed line customers.
With Project Lightning, their fibre network expansion programme, reaching 3 million connections and adding 115,000 premises in the third quarter of the year, Virgin Media have finally reached the milestone figure of 16 million premises passed.
Virgin Media also gained 12,000 additional fixed line customers, taking their broadband and TV customer base to 5.8 million, while their mobile connections grew to 44.2 million.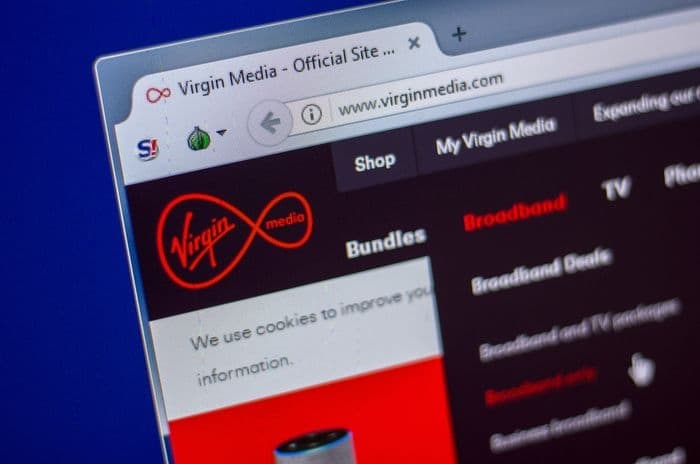 Credit: Sharaf Maksumov/Shutterstock.com
Virgin Media expansion
Virgin Media confirmed they're on track to deliver over 500,000 connections to their fibre broadband network by the end of 2022, with a total of 330,000 having been connected so far this year.
The company also announced just a few months ago a new investment of £4.5 billion to see their fixed line network expanded to an additional 7 million premises, an ambition they set when the providers merged back in June 2021.
This added investment will see Virgin Media's broadband network pass 23 million premises in total and cover 80% of the UK. Keep an eye on whether Virgin Media is available in your area.
They've also said they're on target to complete their full fibre network upgrade by 2028, which involves upgrading the cabling of any properties still connected to the network via coaxial cable, to full fibre optic to the home connections.
Market share
Alongside a rapid expansion plan, Virgin Media are also steadily increasing their customer base too. Reporting an increase of 12,000 customers in the third quarter, and a total of 20,000 additions since the start of 2022. Overall, the provider now has 5.8 million fixed line customers.
Virgin Media also recently celebrated reaching one million customers on their Volt bundle. The first joint product offered by Virgin Media and O2 since they merged.
In comparison, Openreach recently reported they have 1.4 million full fibre customers as of end September 2022, and are now passing 8.8 million premises.
While Openreach have ambitious plans to reach 25 million premises by the end of 2026, Virgin Media are currently ahead in terms of full fibre coverage, with all 16 million premises on their network now able to receive their fastest Gig1 gigabit-capable broadband.
Fastest broadband provider
Virgin Media's Q3 2022 report revealed the average speed received by their customer base had increased 29% year-on-year to 261Mb. That's four times higher than the UK's average broadband speed of 59.4Mb according to Ofcom's most recent broadband speeds research published in October 2022.
Virgin are keen to increase the speed their customers receive however, with their promotion of Volt bundles specifically boosting the broadband speed, and Virgin indeed even reporting Volt customers received on average broadband speeds of 452Mb, twice as fast as for non-Volt customers.
Virgin Media are also steadily increasing speeds for existing customers too, recently upgrading their M100 and M200 broadband packages to M125 and M250, offering speed boosts from 108Mb to 132Mb, and 213Mb to 264Mb, for both new and existing customers.
Cost of living support
Despite investing heavily in their network expansion, Virgin Media has also been offering supported measures for people struggling to pay their bills and helping to keep them connected.
In early October 2022, Virgin Media launched a second social broadband tariff, 'Essentials Plus', which offers 50Mb download speeds for £20 per month, alongside reducing the cost of their original 'Essentials' plan to just £12.50 per month, which made it one of the cheapest social broadband tariffs at the time.
Virgin Media O2 also have an active partnership with the Good Things Foundation, who they work with to help provide free connectivity, devices and digital skills training for people at risk of, or experiencing, digital exclusion.