Volt now makes up a fifth of Virgin Media O2 customers, a little over a year since the providers merged.
Virgin Media O2 are celebrating the milestone of one million customers on their first joint venture, Volt bundles.
Volt customers get boosted broadband speeds along with boosted data on their O2 pay monthly plan. They also get the market's fastest Wi-Fi guarantee, which promises minimum download speeds of 20Mb in every room.
To celebrate this milestone, Virgin Media O2 surprised one lucky Volt customer with a year's free service and a tech bundle. They're also bringing Volt to small businesses for the first time too.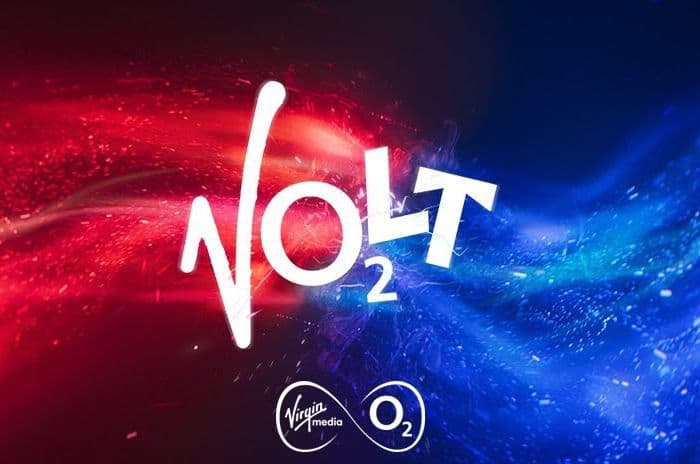 One million
Just one year after Virgin Media O2 launched Volt they've reached a milestone of one million customers on the company's first joint product.
Volt launched in October 2021, just four months after the merger of Virgin Media and O2 was confirmed by the Competition and Markets Authority (CMA) in May of that year.
This announcement means that 20% of Virgin Media O2's broadband customers are on Volt bundles. Virgin Media O2 say Volt customers get average download speeds of 452Mb, which is twice as fast as for those without Volt.
That's not entirely surprising however, as Volt often offers better value for money than non-Volt bundles, and one of the main benefits of Volt is boosted broadband speeds.
What is Volt?
Volt offers broadband and mobile bundles that combine services from both Virgin Media and O2 in one.
With Volt, customers get boosted broadband speeds, alongside an O2 mobile SIM with 10GB data, or double data for O2 pay monthly plans.
Virgin Media's flagship Ultimate Volt bundle offers TV as well, and is the only broadband, TV and mobile bundle from the company with 1Gb broadband speeds.
Volt customers also now get Virgin Media's WiFi guarantee included for free too. First launched in January 2021, WiFi Max offers the fastest wireless guarantee in the market, promising minimum download speeds of 20Mb in each room using mesh extenders.
Volt bundles can offer customers great value for money depending on the offers available at the time.
For example, at the time of writing, M200 Volt Fibre Broadband + Talk Weekends offers customers 213Mb average broadband with a 10GB O2 SIM for £29.99 per month. In comparison, the standard M200 Fibre Broadband + Talk Weekends deal costs £30. This pricing continues on the M350 and M500 Volt bundles as well.
Read more about Volt or see Virgin Media's latest pricing.
Volt for business
To celebrate reaching the one million milestone, Virgin Media O2 are launching Volt for business.
Small business customers taking any Voom broadband service from Virgin Media Business and an eligible O2 small business mobile tariff can now choose from either a free 4G back-up, or a boost up to the next broadband speed tier. They'll also have the option to double their O2 mobile data or get a free 4G mobile hotspot at no extra cost.
To see if Virgin Media Business is available in your area and compare the latest pricing, see our business broadband comparison page.
Virgin Media O2
Virgin Media O2 merged in June 2021 and have nearly 50 million customers across their broadband, TV and mobile services.
Virgin Media also offer the fastest widely available broadband with their Gig1 service now available to their entire network of 15.9 million premises. At the time, they have the largest footprint for gigabit broadband in the country.
They also recently announced an investment of £4.5 billion to expand their network to a further 7 million premises, bringing their UK coverage to 80% by 2026.