Intelligent WiFi Plus includes a WiFi Pod mesh system to extend the coverage of wi-fi signal within the home.
These will be provided to customers on Virgin's Ultimate Oomph and Gig1 packages at no extra cost, while customers on other deals can upgrade for £5 per month.
At the same time, Virgin also announced a range of upgrades to their existing Intelligent WiFi features to improve connectivity for all customers.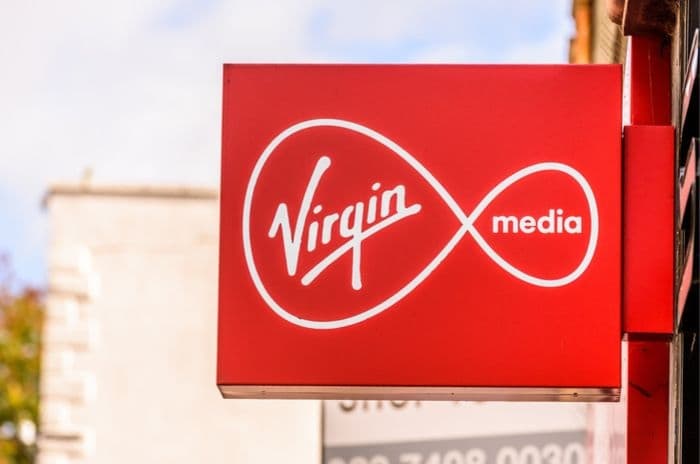 Credit: Jevanto Productions/Shutterstock.com
Intelligent WiFi Plus
The main attraction of Intelligent WiFi Plus is the WiFi Pod system delivered free to Ultimate Oomph and Gig1 customers, and available for £5 per month for other customers.
These WiFi Pods are powered by Plume, and provide the same type of mesh connectivity we see in enhanced services from other providers such as BT broadband with their Complete WiFi and Sky broadband with their Broadband Boost.
The mesh pod ensures devices connected to the home wi-fi system make use of the strongest possible signal, wherever they are in the home. For ease of use, the WiFi Pods can be plugged in anywhere in the home.
This wi-fi ecosystem adapts to a household's needs, helping to create a bespoke system that works to enhance the wi-fi signal in any home.
It includes in-home roaming to predict which Hub or WiFi Pod is the best option for a device to connect to at that time.
Upgrades
At the same time as launching their Intelligent WiFi Plus, Virgin also confirmed feature upgrades to their standard Intelligent WiFi available to all customers with a Hub 3 or Hub 4.
Improved channel optimisation helps to keep gadgets out of wi-fi traffic jams by increasing the channel options for the system to use.
Customers of Intelligent WiFi Plus will also benefit from further reductions to wi-fi traffic delays by switching devices over to quieter channels.
Finally, adaptive band steering continuously analyses wi-fi use around the home and adapts the connections of devices to check they are using the right wi-fi frequency at the right time. This is designed to optimise all home devices, allowing them to perform at their best.
Customers with the Hub 3 or the Hub 4 are already able to benefit from these improvements on their home networks.
Improving customer experience
Virgin Media's original Intelligent WiFi included mesh wi-fi boosters for customers who had detected a blackspot in their home, although these added upwards of £3 per month to their bill for many customers.
By linking with Plume, a well-known provider of wi-fi mesh technology, Virgin are further signalling to customers they want to help them improve connectivity around their homes.
All this can be managed through Virgin's Connect app, although this is only currently available to Hub 3 customers. Hub 4 customers, mainly those taking Virgin's Gig1 package, will receive access to the app later in 2021.
Intelligent WiFi Plus is the latest innovation from Virgin that is mainly targeted at customers taking their Ultimate Oomph bundle, their most widely available broadband package offering speeds of up to 600Mb.
In November 2020, they launched Virgin TV 360, an upgraded TV service with voice activated technology and two set-top boxes available to Ultimate Oomph customers.
Subscribers to the premium bundle are also in the process of receiving speed upgrades from the original speed of 500Mb up to 600Mb. This works as an incentive for customers to sign up for the bundle rather than just the 500Mb broadband, unbundled for the first time in June 2020.
Learn more about wi-fi signal boosters and broadband speed guarantees in this guide.