Virgin Media to boost download and upload speeds for M100 and M200 broadband customers from November.
Virgin Media have announced the decision to boost their M100 and M200 broadband packages to M125 and M250 for both new and existing customers.
The planned speed increase is due to come into effect from 1st November 2022, and will result in an increase to both average download speeds and upload speeds.
This comes just days after Virgin also launched an additional social tariff offering 50Mb download speeds, whilst reducing the cost of their 15Mb plan to just £12.50 a month.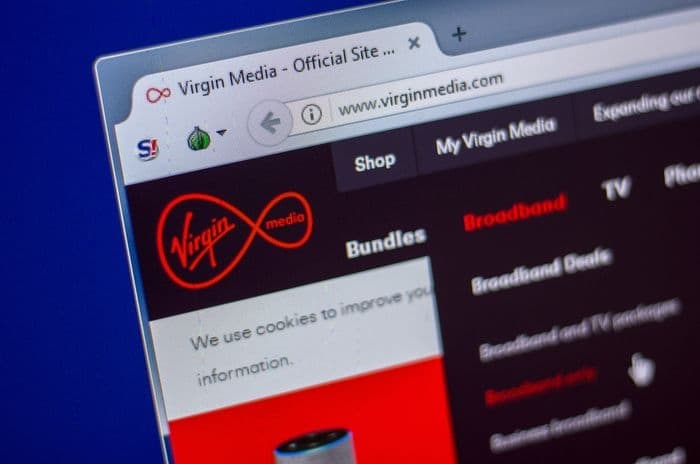 Credit: Sharaf Maksumov/Shutterstock.com
M125 and M250 speed boosts
Virgin Media currently offer a range of broadband speeds for customers to choose from, these include M50, M100, M200, M350, M500, and Gig1 plans.
However, this move signals an increase in their focus on their entry-level plans as the cost of living bites and customers look for cheaper broadband deals.
Boosting the speed of their lowest tier deals will aim to put them ahead of the emerging budget full fibre plans now coming from providers like TalkTalk, Plusnet and Vodafone.
New and existing customers of M100 broadband will receive a speed boost to M125, and M200 customers will be boosted to M250.
Virgin say both average download speeds and upload speeds will be increased, and the speed boosts will apply to all packages including broadband only, broadband & phone and Volt bundles.
While M100 currently offers 108Mb average download speeds, and M200 offers 213Mb, Virgin have yet to specify what the averages of the new plans will be.
However, this may involve some testing from the provider as advertised average speeds must now be experienced by at least 50% of customers during the peak hours of 8pm to 10pm when most people go online and a network is at its busiest.
Virgin Media say the planned speed boosts will be implemented from 1st November, and existing customers will be automatically upgraded free of charge.
Read more about how Virgin broadband performs in our full review.
Essential Broadband Plus
This speed boost for entry-level broadband customers comes just days after Virgin Media announced the addition of a second, faster, social broadband tariff named Essential Broadband Plus.
Social broadband tariffs aim to help people struggling with their bills the option of a cheaper tariff, but they're usually required to be in receipt of means-tested benefits like Universal Credit.
Following on from a nudge by Ofcom in their latest Affordability Report, Essential Broadband Plus offers superfast download speeds of 50Mb, but costs £20 per month.
Ofcom found social tariff take-up was improving, but only slightly, increasing from a previous 1.2% take-up, to now reaching 3.2% of eligible households in receipt of Universal Credit.
In their report, Ofcom singled out Virgin Media, who previously only offered a sub-superfast plan with just 15Mb download speeds, by citing research that found 62% of eligible households required superfast connections.
For customers on the tightest budgets however, Virgin Media also reduced the price of their cheaper Essential Broadband tariff by 16%. Now priced at just £12.50 per month, it's one of the cheapest social broadband tariffs available in the UK, matched only by Community Fibre's Essential 10Mb plan.
Fastest broadband provider
These recent speed boosts by Virgin Media may focus on their lowest priced deals, but the provider remains the UK's fastest widely available broadband too.
Since completing their gigabit network upgrade at the end of 2021, Virgin Media's 1.13Gb broadband now reaches around 55% of the UK, or 15.9 million premises.
And while Virgin Media's coverage was somewhat stagnant for a number of years, in July 2022 they announced a £4.5 billion investment to extend their network coverage to an additional 7 million premises, increasing their reach from 55% to 80% of the UK by 2026.
This upgrade will increase Virgin Media's gigabit footprint to 23 million premises, making it a clear rival to BT Openreach's full fibre rollout, which aims to reach 25 million premises by the end of 2026 too.
Virgin Media are also in the process of upgrading their entire network to fibre, which they say should be completed by 2028.