Virgin Media broadband customers on M500 and Gig1 will have their upload speeds increased at no extra cost from next week.
Virgin Media are boosting the upload speeds of M500 and Gig1 plans, from 36Mb to 52Mb and 52Mb to 104Mb per second respectively.
The speed boost is provided free of charge and will apply to both new and existing customers taking out M500 or Gig1 plans, either as standalone packages or bundled with Virgin TV.
The move follows previous speed boosts of entry-level packages M125 and M250 back in November 2022.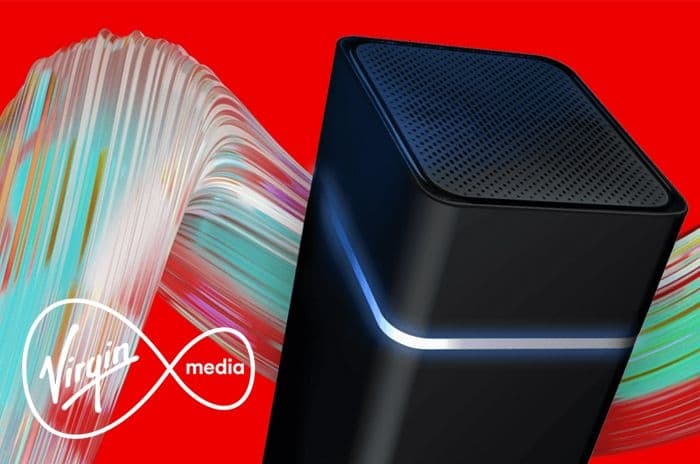 Upload speed boosts
From next week Virgin Media will be increasing the average upload speed for M500 customers from 36Mb to 52Mb per second, and for those on Gig1 from 52Mb to 104Mb per second.
Existing customers will need to reboot their Hub by switching it off for 10 seconds and then turning it on again, or restarting it via the Virgin Media Connect app.
Average upload speeds in the UK are 15.5Mb per second according to Ofcom, so Virgin Media users on their fastest plan will get an upload speed six times the national average.
The upgrade won't cost Virgin Media customers any extra, and will be automatically applied to both existing and new customers taking those plans.
Network upgrades
Virgin Media are currently investing around £2 billion a year into upgrading their existing network from DOCSIS 3.1 cabling to XGS-PON, which should future proof their network for years to come.
Project Mustang will make Virgin Media broadband capable of delivering symmetrical 10Gb per second download and upload speeds, although Virgin have said it will be several years before these faster packages become available.
For now, while they completed their network upgrade to gigabit-capable broadband at the end of 2021, DOCSIS3.1 can only support symmetrical upload speeds, meaning uploads are usually much slower than download speeds.
This puts them behind newer independent full fibre to the premises networks like Community Fibre in London and Hyperoptic who offer customers symmetrical upload and download speeds.
Fastest broadband
Despite offering slower upload speeds however, Virgin Media are still the UK's fastest widely available network, with average download speeds of 1.13Gb on their Gig1 plan.
Gig1 is available to all 16.1 million premises on the Virgin Media network, and currently costs from just £47 per month for the first 18 months.
In their Q4 2022 financial results, Virgin Media say their customers receive broadband speeds of 301Mb per second on average, over four times faster than the national average of 65Mb.
Virgin note their recent upgrade of their entry-level packages M100 to M125, and M200 to M250, as contributing to their 41% increase in average speeds year-on-year. And in fact, in Q3 2022, they reported average speeds of just 261Mb.
The free of charge speed boosts for customers on M125, M250, and now M500 and Gig1 plans have all contributed to 4.5 million Virgin customers receiving even faster broadband speeds since November 2022.
Virgin Media customers also benefit from speed boosts with Volt, the provider's broadband and mobile bundles offered through O2, which met a milestone of one million customers back in October 2022.