The Government has announced plans to launch a new drive to support rural communities struggling to access decent Internet speeds.
Bringing together solutions from satellite, wireless and fixed line Internet technology, the Government aims to bring connectivity to the most remote areas in the UK.
According to Ofcom, there are still around 68,000 premises that can't access decent broadband speeds of at least 10Mb per second.
The new investment of £7 million is in addition to the Government's £5 billion Project Gigabit which aims to reach 99% gigabit coverage by the end of 2030.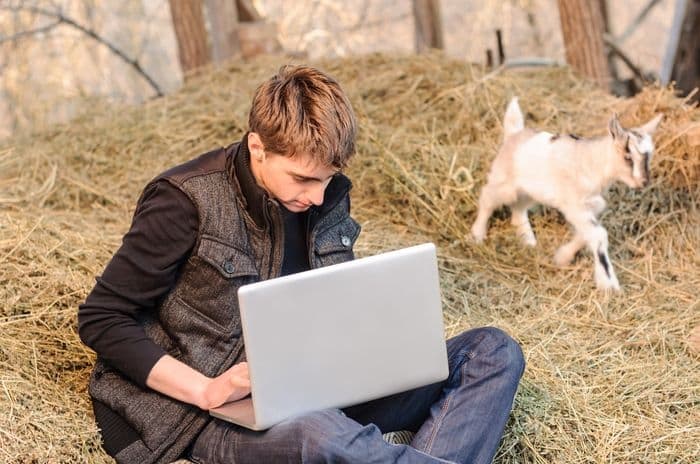 Credit: Ajan Alen/Shutterstock.com
Unleashing Rural Productivity
The Unleashing Rural Productivity document released today outlines the Government's plans to improve housing, transport, jobs, and digital connectivity in rural communities.
A new £7 million fund is being made available to specifically test out ways rural broadband options, like satellite and wireless, can bring decent broadband speeds to those currently left behind in remote areas of the UK.
The aim is to connect rural communities as well as businesses to help drive the economy in these locations. It's suggested faster broadband could enable farmers to better monitor crops, support landscape and wildlife conservation, and improve experiences for tourists.
Decent broadband
The fund will run alongside an earlier commitment by the Government to deliver an £8 million grant scheme which will provide high-speed broadband via satellite to up to 35,000 homes in the remotest parts of the UK.
Ofcom's latest Connected Nations update published in Spring 2023 found there are around 68,000 premises left in the UK that can't access even a decent broadband service with speeds of at least 10Mb per second.
However, that figure increases to 435,000 for properties that can't access decent broadband through a fixed-line service.
In addition, it's becoming increasingly questionable whether 'at least 10Mb' is really a decent enough connection anymore, despite it being increased from 2Mb in 2015.
When we look at superfast coverage, there are approximately 933,000 residential and commercial premises that can't access broadband speeds of at least 30Mb per second, around 3% of the UK.
Gigabit broadband
Most of the premises without access to superfast broadband are located in the hardest to reach areas, principally in rural communities.
While the Government aims to provide 99% of the UK with gigabit-capable broadband by 2030, it's expected those in remote areas will need to be reached by means other than fixed-line broadband, including satellite and wireless solutions.
This new fund then will help to establish the best ways to do that, as well as what speeds can be achieved and at what price.
It's hard to know at this stage how viable prices will be for end users however, especially where customers are only provided with satellite or wireless services, which are known to be a lot more expensive, even where they're made available via public funding.
Starlink for example can cost from £75 per month, with a £460 setup fee. While other satellite providers, restricted by GEO-Satellites located much further from the Earth, offer slower download speeds from just 15Mb per second, for similarly eye-watering setup costs.
Openreach's full fibre network is only aiming to cover 25 million premises, which is around 80% of the UK, and while rural specialists like Gigaclear are rolling out full fibre broadband to rural areas, they're still predominantly working in the South East of England, which isn't exactly the hardest to reach location.