Virgin Media is boosting the download speed promise on its whole home WiFi guarantee from 20Mbps to 30Mbps.
From today, Virgin Media are increasing the minimum speed of their whole home WiFi guarantee by 40%, from 20Mbps to 30Mbps.
Virgin Media customers with the WiFi Max add-on will get the speed boost automatically and at no extra charge, and for those who don't get 30Mbps in every room in their home they can claim £100 bill credit.
New customers get the WiFi Max add-on for free with Gig1 and Volt plans, while other customers can opt-in for £8 per month.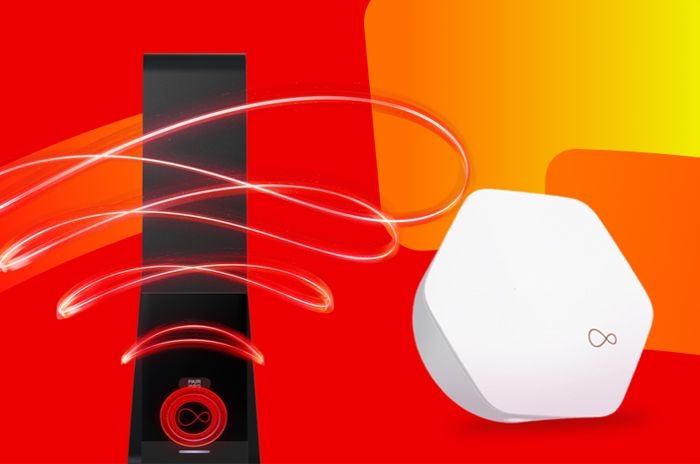 WiFi Max guarantee
Virgin Media's WiFi Max guarantee promises customers minimum download speeds in every room in their home, or they can claim a £100 bill credit.
Previously, the guarantee promised speeds of 20Mbps, but as from today, that's now been boosted to 30Mbps for all new and existing customers.
Virgin Media broadband customers who opt for Gig1 or a Volt bundle will get WiFi Max included for free, while it's available to all other customers, including those on M50, for just £8 per month.
WiFi Max works by using intelligent mesh technology built in to Virgin Media's Hubs with Plume WiFi Pods to extend wireless coverage seamlessly throughout a home.
The guarantee provides customers with up to 3 WiFi Pods to ensure minimum speeds can be received in every room. If the guarantee doesn't achieve those speeds throughout a home for a customer they can claim the bill credit, and the add-on can be cancelled on 30-day terms.
Market-leading
Up until this month, Virgin Media's WiFi Max guarantee offered the fastest minimum download speeds in the market of all major providers, beating the next fastest by 10Mbps.
However, in July 2023, Sky launched their own WiFi Max add-on, upgrading their previous Sky Broadband Boost which only guaranteed speeds up to 3Mbps.
Sky's new WiFi Max now promises minimum download speeds of 25Mbps in every room, although this is limited to their full fibre Ultrafast and Gigafast packages, and all customers have to pay £7.50 to get it.
It's not entirely surprising to see Virgin Media reclaiming their market-leading position on wireless speeds with this upgrade, leapfrogging Sky again by 5Mbps.
Virgin Media's WiFi Max guarantee is also more flexible as its offered to paying customers on a 30-day monthly term, while Sky tie customers down for 18-months with their WiFi Max add-on.
Gareth Lister, Director of Connectivity at Virgin Media O2, said, "The sky really isn't the limit at Virgin Media O2, which is why we've upgraded our speed promise at no extra cost so our customers can continue to enjoy the UK's fastest WiFi guarantee. We're always looking at ways to improve the experience we deliver, and with a boosted WiFi guarantee our customers can rest assured we've got them covered in every room."
Virgin Media have also recently upped the competition by offering Sky Sports in HD with their Bigger Bundle + Sports package, which is now the cheapest way to get Sky Sports and TNT Sports in HD.