Virgin Media have removed the TNT Sports channels from the Bigger and Mega Volt Bundles.
New customers signing up to Virgin Media's Bigger Bundle and up used to get the BT Sport and BT Sport Ultimate channels included as standard.
However, shortly after the rebrand to TNT Sports, Virgin Media removed the channels from the Bigger Bundle, Biggest Bundle, and newly named Mega Volt Bundle.
To watch TNT Sports on Virgin Media, customers will now have to pay extra for the TNT Sports Collection add-on, which costs £18 per month.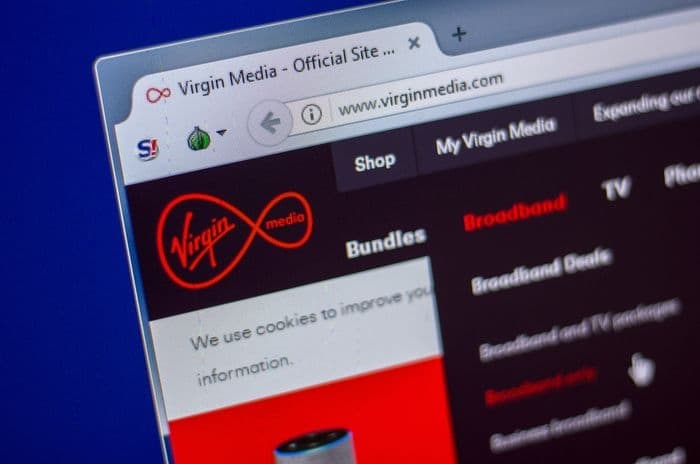 Credit: Sharaf Maksumov/Shutterstock.com
TNT Sports withdrawal
At the beginning of September 2023, Virgin Media renamed a handful of their broadband and TV bundles, including changing the Ultimate Volt to the Mega Volt Bundle.
The Bigger Bundle also became the Bigger Combo Bundle, and the Biggest Bundle became the Biggest Combo Bundle.
As part of these changes, the channel line-up of these bundles, which used to include all four TNT Sports channels, and the 4K TNT Sports Ultimate channel, were removed.
While Virgin Media have confirmed these changes won't affect existing customers on those bundles, new customers signing up will no longer get included access to TNT Sports (previously BT Sport).
A Virgin Media spokesperson said, "We are simplifying our TV packages to make it easier for customers to find a great-value plan that suits their needs. Existing customers will not see their package change as a result of these bundle updates unless they make a change to their services and agree a new deal with us. Should existing customers want to alter their package, we're happy to review their options to ensure they can enjoy a great-value plan that suits their needs."
Despite the withdrawal of these premium channels, monthly prices for new customers remained the same however, effectively pushing the price up for TNT Sports bundles by £18 a month.
TNT Sports add-on
All new Virgin Media TV customers will now have to add TNT Sports as an optional extra, and pay the additional £18 per month to watch it.
While Virgin Media suggest they'll be open to negotiation with existing customers looking to renew, it's a considerable extra cost for those wanting to watch TNT Sports' exclusive coverage of UEFA Champions League or Premiership Rugby, for example.
The cheapest way to watch TNT Sports used to be on Virgin Media's Bigger Bundle, which costs around £39.50 per month for new customers.
However, with the extra cost of the TNT Sports add-on, that will now cost customers £57.50 per month, which is more expensive than with BT TV, and only £4.50 per month cheaper than with Sky.
Virgin Stream
Households living within a Virgin Media enabled area may want to seriously consider switching their TV 360 subscription for Virgin Stream TV instead.
Sports fans can access TNT Sports on Virgin Stream for just £10 per month, and with the additional 10% bill credit offer, this brings it down to just £9 per month.
It's also possible to access Sky Sports News and Sky Sports Mix, plus Eurosport 1 & 2, on the Essential Entertainment add-on, which currently costs just £8 per month (or £7.20 after the bill credit discount is applied).
This means sports fans could still access a decent range of sports and entertainment content on Virgin from just £16.20 per month, plus any broadband subscription costs.
Adding M125 broadband for example, would cost £26.50 per month, or £42.70 including the Stream TV packs just mentioned.
It's still more expensive than the old Bigger Bundle, but is one way for Virgin Media customers to bring the cost of watching sports back down.
Read more in our guide to TNT Sports and Sky Sports and TNT Sports bundles.