BT Sport has been officially rebranded to TNT Sports from today, and will also join the Discovery+ app.
Originally announced in February 2023, a joint venture between BT Group and Warner Bros. Discovery will combine BT Sport with Eurosport and Discovery+.
While the four BT Sport channels will currently remain the same, they will be renamed across all platforms to TNT Sports.
Alongside pay TV subscriptions, customers will now be able to sign up to the sports channels with Discovery+ for £29.99 per month.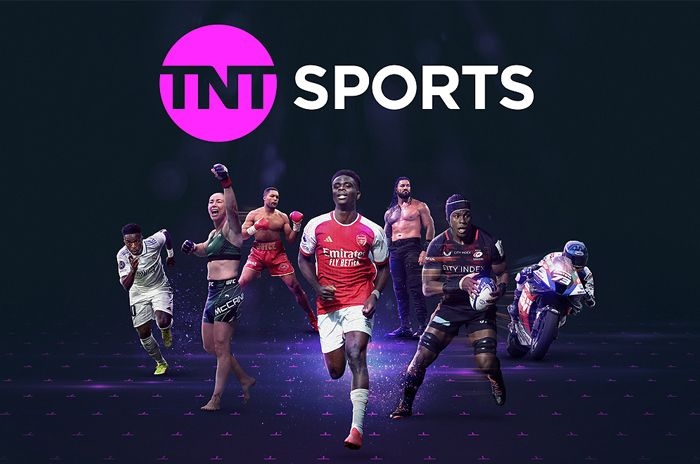 TNT Sports
From today all four BT Sport channels will be renamed to TNT Sports, including TNT Sports 1, TNT Sports 2, TNT Sports 3, TNT Sports 4, and TNT Sports Ultimate.
In addition, there will also be six digital (or red button) channels named TNT Sports 5 to 10, and a TNT Sports Box Office HD channel.
Existing BT Sport customers shouldn't see any change to their access or content line-up, only that the channels will have a new name and logo.
The live sports rights previously shown on BT Sport will remain the same, with customers able to watch the Premier League, UEFA Champions League, UEFA Europa League, UEFA Europa Conference League, Gallagher Premiership Rugby, Heineken Champions Cup, EPCR Challenge Cup, MotoGP, Cricket, UFC, Boxing and WWE.
Discovery+ app
The major change happening however is for those who subscribe via a BT Sport Monthly Pass and use the BT Sport app, as this is being integrated with the Discovery+ app.
For now, BT Sport app users can continue to use the app, but should consider the switch to Discovery+ as the BT Sport app will be shut down later this year.
The Discovery+ app will be updated to include well-loved features from the BT Sport app, including the interactive timeline that allows customers to replay live video and key moments.
To get TNT Sports on Discovery+ customers will have to sign up to the Premium Plan which is priced at £29.99 per month, the same as the previous BT Sport Monthly Pass.
For this however, they'll also get entertainment from Discovery+ as well as access to sports content from Eurosport, including events such as Olympic Games Paris 2024, the Australian Open and Roland-Garros tennis, and the Tour de France.
TNT Sports on pay TV
For customers who want to sign up to TNT Sports via a pay TV provider like Sky, Virgin Media, or BT, pricing largely remains the same, with a slight increase via Sky Stream and Sky Glass.
BT Sport was previously reduced with Sky Stream to £28 per month, but as that offer has ended, the replacement TNT Sports pack is now priced at £30 per month on a 31-day rolling contract.
While customers still get a £3 per month discount when they also take Sky Sports, it does mean TNT Sports is still more expensive with Sky, than via Virgin Media or BT.
Virgin Media include the TNT Sports pack, with TNT Sports Ultimate, in the Bigger Bundle and up, or it costs £18 per month to add. The pricing is similar with BT, although customers have to pay more for the TNT Sports Ultimate channel by adding the HD pack.
BT TV customers who take TNT Sports now get access to Discovery+ Premium included, while Sky TV customers get basic access to Discovery+ included for free, as well as the Eurosport channels in the base Sky Entertainment line-up.
Overall, while the change is so far mostly in name only, time will tell if the move to Warner Bros. Discovery changes the price of TNT Sports with each pay TV provider. For example, Sky's partnership with Discovery may help bring down the cost of TNT Sports closer to their rivals.