Who is the UK's fastest broadband provider?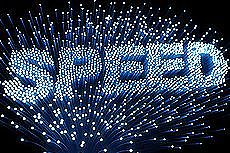 THE UK's fastest widely available broadband service is offered by Virgin Media, with their up to 300Mb cable deal.
Virgin Media also offer the UK's second and third fastest service - with their up to 100Mb and 200Mb deals.
But Virgin isn't the fastest overall and it may not be the fastest service available to our home or building depending upon where we live.
In this guide we'll reveal who's fastest nationwide, who's fastest overall and - most importantly - which provider is the fastest where you live.
The fastest broadband:
Nationwide
Here are Virgin Media's superfast broadband deals:
Package
Broadband speed
Contract term
Upfront price
Monthly Price
Vivid 100 + Talk Weekends
Up to 100Mb
Unlimited
12 months
£20
£34
for 12 mths,
then £45
Vivid 200 + Talk Weekends
Up to 200Mb
Unlimited
12 months
£20
£39
for 12 mths,
then £50
Vivid 300 + Talk Weekends
Up to 300Mb
Unlimited
12 months
£20
£44
for 12 mths,
then £55
Compare more of Virgin Media's prices or read our full guide here.
Fastest overall
Hyperoptic offer a full-fibre service bringing speeds of up to 1Gb to connected buildings in 21 cities across the UK.
Package
Broadband speed
Contract term
Upfront price
Monthly Price
1Gb Fibre Broadband & Phone
Up to 1Gb
Unlimited
12 months
Free
£39
for 12 mths,
then £63
As of the end of October 2017, they've also recently increased the speed of their cheaper deals by 50%, to up to 30Mb and 150Mb.
Find out where Hyperoptic is available in our full review.
How fast is it?
SamKnows speed tests from September 2017 showed that on average over a 24-hour period, customers with Virgin Media's up to 300Mb broadband service received speeds of around 295.48Mb.
That's just under 99% of the headline speed. This drops to an average of 282.91Mb during peak hours, 8pm to 10pm weekdays, but both figures are very impressive and far faster than the speeds the majority of competitors can provide.
SamKnows average speeds, September 2017
Advertised speed
Over 24 hours
Peak time
(8-10pm weekdays)
Virgin Media
up to 200Mb
196.75Mb
182.08Mb
Virgin Media
up to 300Mb
295.48Mb
282.91Mb
SOURCE: SamKnows, September 2017. Available here.
Ofcom's research, also compiled using data by SamKnows, found that BT's fastest option (up to 76Mb) was delivering between 57.9Mb and 60.7Mb on average over 24 hours.
Although it's important to note that this research is based on data collected in November 2016 and providers may have improved speeds during this time.
Yet they are unlikely to have changed significantly and even if they achieved the maximum 76Mb, they'd still be way off Virgin's 300Mb service.
How much does it cost?
To compare the cost of different fast broadband packages, we've listed the fastest packages from five of the main providers below, including budget resellers Plusnet and TalkTalk.
Package
Broadband speed
Contract term
Upfront price
Monthly Price
Vivid 300 + Talk Weekends
Up to 300Mb
Unlimited
12 months
£20
£44
for 12 mths,
then £55
Vivid 200 + Talk Weekends
Up to 200Mb
Unlimited
12 months
£20
£39
for 12 mths,
then £50
Fibre Max + Talk
Up to 76Mb
Unlimited
18 months
£29.95
£30
for 18 mths,
then £43.99
Unlimited Infinity 2 + Weekend calls
Up to 76Mb
Unlimited
18 months
£9.99
£39.99
for 18 mths,
then £53.99
Unlimited Fibre Extra + Line Only
Up to 76Mb
Unlimited
18 months
£25
£29.99
for 18 mths,
then £37.98
Faster Fibre (up to 76Mb)
Up to 76Mb
Unlimited
18 months
Free
£30
for 18 mths,
then £32.50
Search for the fastest broadband provider in your area.
Virgin really are wiping the floor with their competitors - offering much better speeds while staying competitive on price, even though BT and their resellers are offering faster speeds than we saw a few years ago.
We look into Virgin's flagship broadband service in more detail here.
Those already convinced might want to visit Virgin Media to take advantage of one of their current special offers, via the links below:
Offer
Terms
Get a free 6 month Netflix Subscription with Virgin Media Bundles

Hurry! Offer ends 18 December 2017
12-month contract. £20 activation fee. Excludes the Player Bundle.
TV, broadband and phone bundles from £30 a month
12-month contract. £20 activation fee.
Broadband and phone from £29 a month
12-month contract. £20 activation fee.
The fastest broadband where you are
Superfast and ultrafast broadband is unfortunately still very location dependent, and not everyone will be able to receive Virgin's cable broadband let alone Hyperoptic's full-fibre.
But for customers who still want to find the best broadband speeds for their area, here are three things worth keeping in mind.
It might not be possible to get the UK's fastest broadband, but we can still make the most of what we can get.
1. Virgin's cable network is fastest than BT's fibre
Virgin Media are the UK's only cable provider. They offer the fastest widely available broadband because not only do they have an extensive network of fibre optic cables, but the vital "last mile" from the street to the house comes through a coaxial cable.
BT Openreach also have an extensive fibre optic network for their Infinity service, but their "last mile", from the green street cabinets to our homes, comes through a copper phone line which is less efficient.
BT's fibre optic network has reached more than 90% of households in the UK and is set to reach 95% by the end of 2017.
To see whether you can get Virgin Media cable or if you're within reach of BT's fibre network, use our postcode search below.
Enter your postcode above to check availability in your area.
Many of the other well known providers are reselling BT Openreach fibre under their own names - so if BT Infinity is available above, so will fibre from Plusnet; Sky; TalkTalk; John Lewis; EE and Zen Internet.
Now coverage of this network is much wider, BT is starting to upgrade it, enabling them to boost speeds.
Early in 2016, BT Openreach announced they were making a new tier available, offering download speeds of up to 52Mb, partnered with up to 10Mb uploads. So far though only BT are offering the new tier, with resellers still offering up to 38Mb as their entry level fibre deal.
BT's entry level fibre is now on a par with Virgin's entry level cable deal - both offering up to around 50Mb - although as we've mentioned real world speeds are likely to be higher over cable due to the technology used.
At the other end of the scale, we'll have to wait until BT's planned G.fast rollout - under which they say users will get up to 300Mb as standard - to see if BT can give Virgin a run for their money.
There's more on choosing between fibre providers in this guide.
Virgin's 300Mb broadband is being rolled out to everyone on the Virgin Media cable network - more than 12 million UK households, with another four million expected to be added by 2019 thanks to a huge investment and expansion program.
As the below diagram shows, the type of broadband connection dictates the speed to a large extent: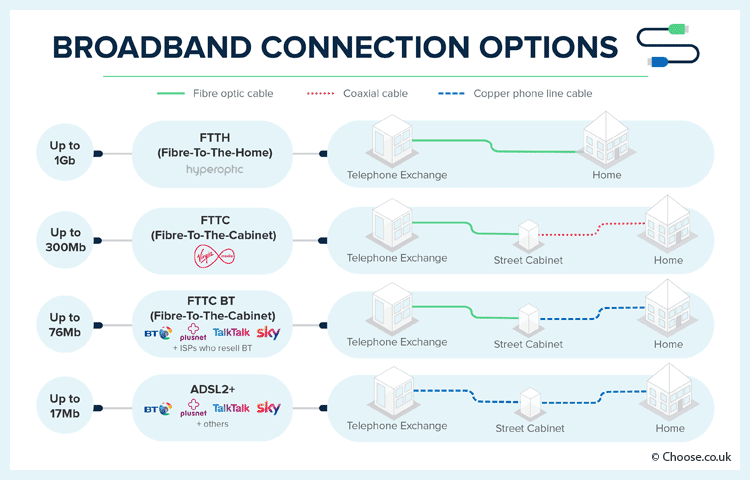 While it's the most common connection, our phone lines simply can't carry as much information as coaxial cable or fibre. They're more likely to suffer from interference and have high attenuation rates - which means the service gets slower (and considerably so) the further away we are from the exchange.
2. Fastest broadband on a BT phone line
If phone lines are all that's available, the fastest broadband providers will use ADSL2+ technology.
Note the 2+. This indicates extra equipment at the exchange which improves the connection and, in particular, decreases attenuation.
Since late 2012, according to Ofcom tests, Plusnet have been providing a consistently fast ADSL2+ broadband service, often the fastest, but recently it's seen tough competition from EE and Sky.
Ofcom average speeds, published April 2017
Advertised speed
Over 24hrs
Peak time
(8-10pm weekdays)
BT
up to 17Mb
9.1Mb to 10.8Mb
9.0Mb to 10.6Mb
Plusnet
up to 17Mb
9.6Mb to 11.4Mb
9.5Mb to 11.3Mb
Sky
up to 17Mb
10.1Mb to 11.5Mb
9.9Mb to 11.4Mb
TalkTalk
up to 17Mb
8.6Mb to 10Mb
8.6Mb to 9.9Mb
EE
up to 17Mb
9.4Mb to 11.7Mb
9.2Mb to 11.4Mb
SOURCE: Ofcom, UK Home Broadband Performance, April 2017.
As the table below shows, the differences in average speeds over ADSL2+ are really quite small - but comparing these figures with those for the fibre services, it's clear how big a difference the cable materials make.
There are alternatives coming online in a few places - where ADSL2+ is very slow, or where users can't upgrade to fibre, for example - like home broadband over 4G. In these areas, many will find the mobile broadband signal actually offers a better connection.
Early speed tests are encouraging, and where 4G is being offered as a serious home broadband solution - including in rural Cumbria and the centre of London it seems to be fairing well.
But it's yet to gain any real momentum as a widely available alternative to fixed line broadband.
3. Don't rely solely on adverts
"Up to" speeds used to be theoretical maximums that very few people could ever receive. They were ideals, based on the absolute top speeds capable on the lines - with little regard for real world factors like distance, contention, time of day and any traffic management the provider imposed.
Since April 2012, industry guidelines have demanded that "up to" speeds must represent the real world speeds achievable by at least 10% of a provider's customer base.
For a full explanation, see our guide to speed advertising here - but note that the providers mentioned above now insist up to 17Mb is perfectly possible again, after advertising speeds of up to 14 and 16Mb for a while.
Given that an ADSL2+ line can technically provide a 24Mb connection, the speeds advertised since 2012 are much more realistic - but they're still a way off real world averages.
Ofcom's recent report also shows that average speeds delivered by an "up to 17Mb" ADSL2+ connection range from just 6.4Mb to 12Mb, depending on the time of day.
Meanwhile, cable/fibre customers receiving headline speeds of up to 38Mb get maximum average speeds of up to 32.1Mb, while those with "up to 76Mb" services get average speeds ranging from 47.5Mb to 62Mb.
There's considerable variation in average speeds between providers, even taking into account that all 38Mb and 76Mb fibre services are resold BT fibre.
As suggested above, a household's actual connection speed will be affected by a number of factors. Some, like distance from the exchange, we can't do anything about. Others, like a provider's traffic management policy, are easier to work around.
All the major providers are obliged to supply an estimated line speed when we enter our postcode and phone number on their websites.
It's strongly recommended that people thinking of switching check and make a note of this speed before committing themselves, no matter what the headline speed being offered, or who's offering it.
We should also be aware of the changes we can make ourselves, that can affect the speeds we get - as we explain in this guide.
Ultrafast speeds
Opening up the field a little to include less widely available connections, it gets more competitive.
Smaller providers have also created pockets of superfast broadband.
These projects are happening at all levels: individual homes; small community groups; town councils and through agreements with large ISPs.
For example: in Hambleton, Leicestershire local pressure has bought an up to 1Gb line; 1Gb broadband from Hyperoptic - reviewed here - is arriving one fancy apartment block and office at a time in 21 UK cities; ultrafast broadband deals of up to 1Gb are now being sold in York in a move funded and supported by Sky and TalkTalk, the latter of whom have previously said they're keen to extend the service further in the future.
Speeds up to 300Mb using BT's fibre to the premises (FTTP) service, available on demand, were also being sold to people served by about 300 exchanges from March 2014 to early 2015 - although they cost a huge amount.
Speeds aren't everything
The speed of our broadband is, undeniably, one of the easiest ways to measure the quality of the service we're getting, and what we can realistically do online.
Many popular services have minimum speed requirements: BBC iPlayer programmes stream at 1.5Mb in SD and up to 2.8Mb for HD streams, and the broadcaster recommends having "a little more bandwidth" to be able to stream smoothly; Netflix recommend a connection of at least 3.0Mb for their SD content, and 5.0Mb for HD streams.
These speeds might seem pretty low, and therefore highly achievable. But faster connections can mitigate against the freezing, hanging and buffering caused when multiple devices all try to use the broadband connection at the same time.
Ofcom suggest that most households need speeds of at least 10Mb. Despite those speed requirements rising a little each year, the 2013 Broadband Stakeholder Group (BSG) study found that most households don't actually need very high speeds.
What's more, broadband speeds aren't everything.
For example, since 2013, when Plusnet reported a significant increase in online gaming, the number of us playing online has continued to grow.
Gamers actually don't need much more in terms of connection speed than other users - but they are more affected by jitter and lag, which can be bigger problems over ADSL than fibre.
But the fastest broadband isn't necessarily the least jittery: Virgin Media users, in particular, have complained of problems caused by the network routing traffic inefficiently in the past.
Then there's how a provider's traffic management and fair use policies can affect our online experience, depending on the kind of activities we indulge in when we're online - but we can at least look into these, and try to pick a provider whose policy best suits us.
Gamers and those with serious upload and download habits will find themselves limited by throttling and soft limits, even on some of the broadband deals that would most seem to appeal to them.
Speed does have a bearing on this - those with the fastest connections do tend to get through more data per month - but even so, more of us are becoming data hogs.
Ofcom's annual Connected Nations reports show a huge leap in average data consumption every year - from 58GB a month in 2014 up to 82GB per month in 2015, and a massive 132GB a month in 2016 - and they show a distinct correlation between increasing data consumption and higher connection speeds.
There's more danger for uploaders than downloaders - not just gamers, but VoIP users and those who make video calls, for example - and there's more on the various providers' traffic management and fair use policies in our full guide here.
With these issues in mind Virgin has exempted it's 300Mb package from any traffic related restrictions or download limits.
Before we finish, it's also worth mentioning that broadband customer service is also a major concern for many customers, sometimes even more than speed is - and we've an assessment of the best and worst providers available here.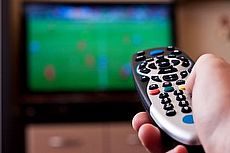 15 November 2017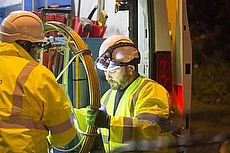 10 November 2017
9 November 2017
Follow us or subscribe for FREE updates and special offers