Ofcom have released their latest broadband speed research, although it may be the last report for a while.
Average broadband speeds have increased by over 10Mbps since 2022, with the median average 24-hour download speed now recorded to be 69.4Mbps.
Virgin Media remain the fastest broadband provider according to the research, with average download speeds of 1115.38Mbps at peak times on their Gig1 plan.
Yet, the regulator has chosen to cease providing these reports with this data set being the final report, at least for a while.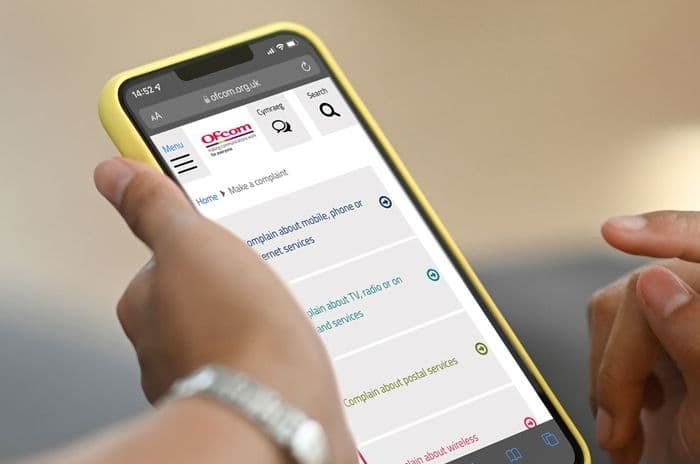 Source: Ofcom
Speeds improving
The rollout of full fibre and gigabit-capable broadband is clearly making its mark, with average speeds across the UK now rising to 69.4Mbps, marginally higher than the typical average delivered by part-fibre connections.
Speeds in rural areas are also improving, with a decrease in the difference between rural and urban averages from 58% in 2022, to 26% in 2023, with rural averages now reaching 56Mbps compared to 70.3Mbps in urban areas.
The report reveals take-up of ultrafast lines offering average speeds of 300Mbps or greater has risen to 11%, up from 7% in 2022 according to the 2023 Communications Market Report.
Yet, there are still around 7% of home broadband connections on slower than superfast lines, despite availability now exceeding 97% of homes.
Benefits of upgrading
Ofcom's report highlights the various benefits of upgrading to faster technologies, be that from part-fibre to full fibre, or even from ADSL to FTTC services.
For example, they mention average download speeds for entry-level (36-38Mb) part-fibre services are three times faster than those for ADSL2+ services, despite the latter technology offering speeds up to 24Mbps.
But the upgrade to full fibre has the greatest speed benefits, with improvements not just to download speed, but also in mitigating various broadband speed issues we've become used to.
Ofcom found full fibre connections experienced less network congestion during peak times than part-fibre and full copper connections, with average peak time speeds of 96% of maximum speeds, compared to 92% on packages between 10Mb and 30Mbps.
Across all connections, the average peak time download speed of 67.7Mbps was 95% of the 71Mbps average maximum speed, up from 94% in March 2022.
They also found much less variation in average speed performances between providers reselling access to the same full fibre network, for example Openreach FTTP. This is undoubtedly a benefit of full fibre that could become reassuring to customers comparing and switching for better prices.
Fastest broadband crown
Virgin Media have again been recognised as offering the fastest widely available broadband in Ofcom's report.
Their Gig1 plan recorded average download speeds at peak times of 1115.38Mbps, and 1137.08Mbps over 24 hours.
In comparison, BT's Full Fibre 900 plan recorded average download speeds at peak times of 919.10Mbps, and 925.69Mbps over 24 hours.
Only Virgin Media and BT's gigabit-capable packages appeared in the research however, with the only other 300Mb+ plans covering Sky's Ultrafast Plus package, and Gigaclear's 300Mb plan.
Stopping speed reports
While it's true that Ofcom's speed reports don't cover all providers, or even all packages of a provider, they do offer a snapshot of performance, and can be a useful measurement to hold providers accountable for the speeds they advertise.
Previously for example, we've seen advertised average speed corrections come from providers in periods after Ofcom's speed research published figures suggesting they were underperforming on their headline speed.
The research has also offered a level of transparency, with the report openly published for consumers to see, rather than consisting of closed-door reports between providers and the regulator or the Advertising Standards Authority (ASA).
Yet despite this, Ofcom believe the reports are no longer needed as consumers have access to more accurate speed information as a result of changes made by the ASA back in May 2018.
In addition, Ofcom also cite their own code of practice on broadband speeds, which set out a requirement for providers to offer service guarantees based on a minimum speed, personalised to individual properties at the time of sign up.
However, it's worth noting this code is entirely voluntary and not all providers have signed up to it. And, while it has been strengthened, a few times, since, it was actually first introduced way back in 2008.
The regulator has mentioned the possibility of continuing to publish speed research in the future, including by use of ISP-provided data, which is something we feel would be in the best interests of consumers, at least for the sake of transparency if nothing else.