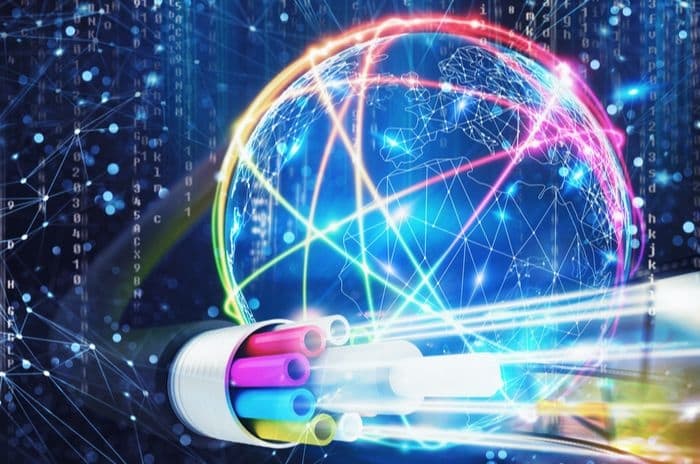 Credit: alphaspirit.it/Shutterstock.com
---
At a glance
| What we like | What we don't like |
| --- | --- |
| Highly competitive pricing for full fibre | Severely limited availability |
| Offers rolling broadband deals | No mobile call plans |
| Fixed price promise | |
| Symmetrical downloads/uploads | |
YouFibre broadband packages
| | YouFibre 50 | YouFibre 150 | YouFibre 500 | YouFibre 1000 |
| --- | --- | --- | --- | --- |
| Price from | £22 | £25 | £30 | £30 |
| Set-up costs | Free | Free | Free | Free |
| Download speed | 50Mb | 150Mb | 500Mb | 900Mb |
| Upload speed | 50Mb | 150Mb | 500Mb | 900Mb |
| Router | eero Pro 6 | eero Pro 6 | eero Pro 6 | eero Pro 6 |
| Call packages | From £3 (landlines only) | From £3 (landlines only) | From £3 (landlines only) | From £3 (landlines only) |
| Available TV | No | No | No | No |
| Contract length | 1 month/12 months | 1 month/12 months | 1 month/12 months | 1 month/12 months |
---
What broadband deals do YouFibre offer?
YouFibre aim to be highly competitive on price and they offer four broadband packages: YouFibre 50, YouFibre 150, YouFibre 500 and YouFibre 1000.
Here are their current prices:
Package
Broadband
Monthly price
Upfront price
Contract term
You 8000
7Gb average
£99.99
Free
18 months
Offer: Free setup
You 150
150Mb average
£19.99
Free
24 months
Offer: Free setup
You 2000
1.8Gb average
£49.99
Free
24 months
Offer: Free setup
You 1000
900Mb average
£27.99
Free
24 months
Offer: Free setup
YouFibre launched the 500Mb package in July 2021 as a bridge between the 150Mb and 920Mb deals, similar to the move that Hyperoptic made a few years earlier when they introduced an intermediate plan.
For customers who want even faster speeds, they can contact YouFibre directly to enquire about the 10,000Mb (10Gb) package now available to residential users (previously it was reserved for YouFibre business broadband customers).
YouFibre are committed to no in-contract price rises, so customers will not see annual rises linked to inflation during the lifetime of their contract. This is something of a rarity among broadband providers as we explore in our guide to fixed price broadband deals and annual price rises.
Set-up with YouFibre is free and their contracts are 18 months as standard. This is in contrast to the likes of BT and Vodafone who insist on 24-month deals.
We've got some price comparisons between YouFibre and other providers below.
No contract broadband
YouFibre also allow customers to take their full fibre broadband on a no contract basis. These are their rolling deals:
Package
Broadband
Monthly price
Upfront price
Contract term
You 8000: No contract
7Gb average
£129.99
Free
1 month
Offer: Free setup
You 150: No contract
150Mb average
£29.99
Free
1 month
Offer: Free setup
You 2000: No contract
1.8Gb average
£64.99
Free
1 month
Offer: Free setup
You 1000: No contract
900Mb average
£39.99
Free
1 month
Offer: Free setup
Unlike some rivals, YouFibre don't demand a high set-up fee for the privilege of taking their services on a no-contract basis.
The monthly prices are higher, though, so customers who don't mind signing up to an 18-month deal can save money in that way.
---
How does YouFibre compare on price?
If we compare YouFibre's 50Mb package to the part fibre deals offered by budget providers, we can see how their full fibre broadband matches up against rivals offering similar speeds:
Package
Broadband
Monthly price
Upfront price
Contract term
You 8000
7Gb average
£99.99
Free
18 months
Offer: Free setup
Fibre 1
35Mb average
£24
Free
24 months
Fibre 35
38Mb average
£28
Free
18 months
Offer: Free Setup (worth £15)
Fab Fibre
36Mb average
£24
£10
12 months
Offer: Now TV membership at reduced price for 12 months. Price may change again during the minimum term.
The deals above are fibre to the cabinet (FTTC) packages available nationwide, so customers in YouFibre areas will probably be able to access them.
Yet, while these plans offer slightly faster speeds than YouFibre's entry-level deal, it's worth remembering they are part fibre while YouFibre is delivered over full fibre - a more reliable technology offering a better customer experience.
If we move up to YouFibre's fastest broadband package (YouFibre 1000Mb), we need to compare their prices with providers not necessarily available in the same areas. However, it shows how competitive they are on price even at that level:
Package
Broadband
Monthly price
Upfront price
Contract term
You 1000
900Mb average
£27.99
Free
24 months
Offer: Free setup
Fibre 2
60Mb average
£25
Free
24 months
Superfast Fibre Plus
67Mb average
£23.99
Free
12 months
Offer: Money off for 12 months
Fibre 65
67Mb average
£29.95
Free
18 months
Offer: Free Setup (worth £15)
YouFibre's determination to keep their prices low puts them at a distinct advantage, especially when we consider they operate their own network in the same way BT and Virgin Media do.
Learn more about 1Gb broadband and who offers it.
Finally, YouFibre's 1-month fibre broadband without a contract isn't unique but their pricing is, again, highly competitive:
Package
Broadband
Monthly price
Upfront price
Contract term
You 8000: No contract
7Gb average
£129.99
Free
1 month
Offer: Free setup
Super Fibre (No contract)
63Mb average
£24
£70
1 month
Offer: Price may change again during the minimum term.
Fast 50Mb (Monthly Rolling) + Evening & Weekend calls
57Mb average
£33
£39
1 month
As we can see, YouFibre's decision not to charge a set-up or installation fee even on their rolling packages makes a huge difference to how the packages compare.
We've got a full guide to fibre broadband without a contract.
---
How fast is YouFibre broadband?
We don't have any independent analysis of YouFibre's broadband speeds as they're such a small and emerging ISP.
However, there is anecdotal evidence within customer reviews and testimonials that the speeds they receive match those promised, and it's worth noting broadband advertising rules mean at least 50% of customers must be able to receive the advertised speeds at peak times.
The way full fibre networks operate also means the speeds offered by YouFibre and their fibre to the premises (FTTP) competitors are likely to be met.
Part fibre, also known as fibre to the cabinet (FTTC), only runs fibre cables as far as the street cabinets, with the cable being sent into customers' homes made of copper instead. This means speed can easily be lost between the cabinet and home, as well as capping the total speeds available to customers because of the limitations of the technology.
On the other hand, full fibre takes fibre optic cables straight into the homes of customers, reducing any loss of speed at the same time as hugely increasing the speeds on offer.
Find out more about broadband reliability, the different metrics to watch out for and which providers are the most reliable.
Upload speeds
YouFibre offer symmetrical download and upload speeds to customers, so the advertised download speeds mentioned in the tables above are also the package upload speeds.
Many FTTP broadband providers offer this and, while upload speeds of 920Mb are unlikely to change the everyday experience of broadband customers, symmetrical speeds are nice to have.
---
What router does YouFibre provide to customers?
YouFibre provide the eero Pro 6 to their home broadband customers. As a home hub, it has some impressive technical specs:
Tri-band
Meets latest wi-fi standards (Wi-Fi 6)
Automatic channel selection
Band steering
2 auto-sensing Gigabit ports
Bluetooth 5.0 connectivty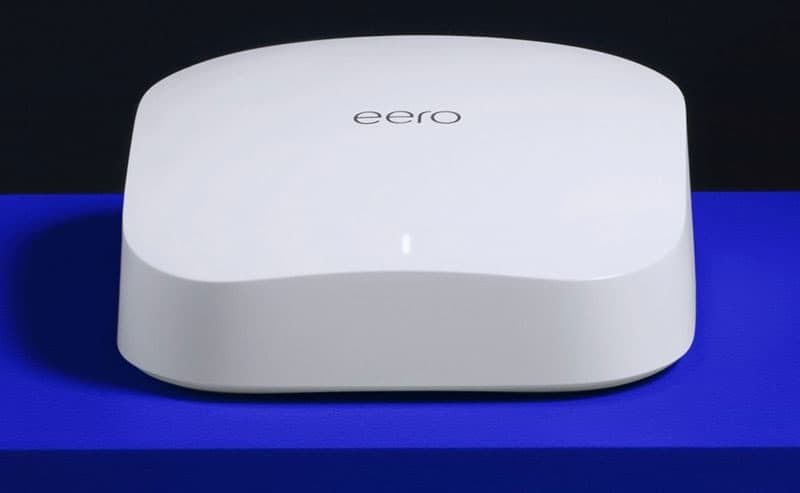 As eero is an Amazon company, the hub also comes with Alexa support.
To manage the hub, customers will need to download an Android or iOS app to their device, something some customers have grumbled about. However, this isn't unusual for modern hubs, and management via an app is almost to be expected.
Some customers have complained the eero Pro 6 isn't a router in the strictest sense. Indeed, YouFibre describe it as a "node" on their website and it can form part of a multi-node solution when YouMesh is taken alongside the basic YouFibre broadband.
YouMesh
YouMesh is an optional extra for YouFibre customers costing £7 per month.
It promises wi-fi of at least 10Mb in every room or money back. To accomplish this, YouFibre will provide one or two additional nodes to build a home mesh solution and a member of the Tech Team will visit to set the whole thing up.
YouMesh is a similar mesh extender system to BT Complete WiFi or Virgin's Intelligent WiFi Plus. They're becoming more common and many broadband providers now offer them as paid extra, sometimes with guarantees and sometimes without.
Learn more about broadband boosters and how they work.
---
Adding calls to YouFibre
Landline calls can be added to YouFibre broadband packages, although customers need to opt into this as a phone line doesn't come as standard.
Calls are made over the internet using a Voice over IP (VoIP) service, and there are two call plans available:
| Plan | Features | Monthly price |
| --- | --- | --- |
| YouPhone | Free unlimited evening & weekend calls to UK landlines | £3 |
| YouPhone Plus | Free unlimited calls to UK landlines | £8 |
As the table shows, calls are only to UK landlines, so it's worthwhile for customers who make a lot of landline calls but probably not for customers who prefer to call family and friends on their mobiles.
---
Is YouFibre's customer service any good?
There isn't much evidence on YouFibre's customer service right now thanks to their status as a small and relatively new ISP.
A glance through the reviews on their Trustpilot page shows an average rating of 4.6 out of 5 based on just over 1,000 reviews. 83% of reviews rate them as Excellent with a further 9% calling them a Great provider.
Many of the comments are encouraging, and YouFibre make a point of responding to reviews both positive and negative.
Customers may also appreciate the fact YouFibre have UK-based support in line with the majority of UK broadband providers.
---
YouFibre's availability
The major issue for customers who like the sound of YouFibre is its limited availability.
Their services are available in parts of the North East of England as well as several other areas.
Think Broadband shows them active in:
Hougton-le-Spring
Peterlee
Durham
Spennymoor
Stockton-on-Tees
Barrow-in-Furness
Boston
Spalding
Wisbech
King's Lynn
Cheltenham
Stonehouse
Canterbury
Ashford
So far, the largest network footprints are found in the North East, but it's encouraging to see them expanding to other areas of the UK and bringing more full fibre broadband to customers.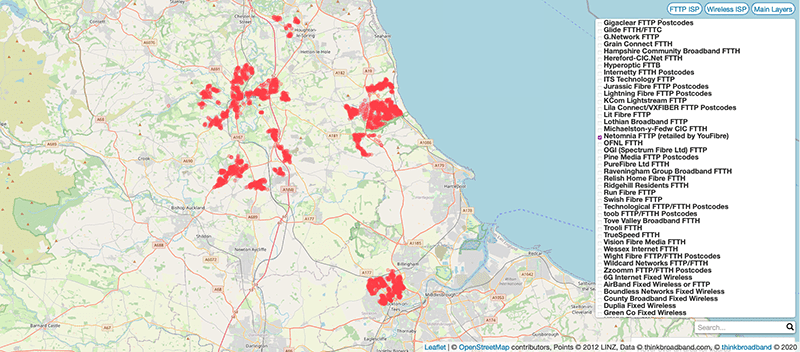 At the time of writing, YouFibre have covered over 90,000 homes across their network.
Unsure which broadband services are available in your area? Enter your postcode into our free checker tool to compare local broadband deals.
---
Verdict: is YouFibre any good?
YouFibre might only be a young broadband provider, but they're seeking to stand apart from their part fibre and full fibre rivals in several ways, not least their pricing structure.
We like them for the following reasons:
Their packages are competitively priced
They offer rolling fibre broadband deals without high set-up fees
Guaranteed of no mid-contract price rises
Customer reviews are positive
Landline calls can be added
While these are all great reasons to choose YouFibre, it's hard to ignore the fact their availability is so limited that they simply won't be an option for most customers just yet.
Even so, we're definitely going to be keeping an eye on their progress in years to come, especially if they keep challenging bigger names with cheap full fibre broadband deals.
Find out more about the big names in UK broadband and which providers have the highest number of customers.