Broadband fair use policies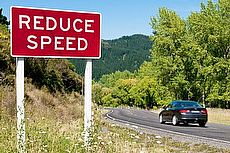 LIFE'S not fair and neither, it turns out, are many broadband providers.
As more of us move onto unlimited broadband deals, it's likely that more of us are subject to a fair use policy (FUP), a clause that means our ISPs can limit our connections - a lot, if we use a lot of data.
Many FUPs are pretty fair. The ISPs rarely restrict users, using the policy to protect themselves from network emergencies. But some aren't.
Read on to find out more about these policies in general, and where each provider falls on the fairness scale.
Why do ISPs have FUPs?
The basic principle behind all fair use polices is that when one user starts downloading massive amounts of data it slows down the other people sharing the network.
The fair use policy is effectively a get out clause in unlimited broadband contracts: we can use as much data as we like, as long as we're not bandwidth hogs.
There are two problems, however.
First, there's no clear definition of a bandwidth hog (and this model is controversial anyway). Every provider has their own take, and many seem to make it up as they go along.
Second, throttling is traffic management's bluntest instrument. When providers do it badly, users find their connections severely slowed or, in extreme cases, cut off completely, even before they overstep the (often blurry) mark.
In short, although fair use doesn't affect the vast majority of broadband users, we think it's worth downloaders (and uploaders) knowing which providers are the fairest of them all, before they sign up.
Who's fair? The full list
We've arranged the UK's biggest providers offering unlimited deals alphabetically below, along with a short explanation of their policy and whether we think it's a fair one.
Note that these are assessments for unlimited broadband deals only. Where providers offer both data capped and unlimited deals, we're only talking about the latter.
We've also noted any traffic management restrictions that may apply during peak hours, as these are often listed separately by the providers who use them.
For more on other aspects of unlimited broadband see our full guide here.
We say: very fair
Fair Use: As of February 2013, BT unlimited deals have been totally unlimited. There is no fair use policy.
In the past, BT imposed 100GB and 300GB fair use limits on their unlimited broadband users so this is a big improvement.
BT also specify that BT TV receives additional bandwidth - partly so on demand products can be delivered without interruption, and partly so the service doesn't get in the way of normal browsing. This applies even when users are watching on another device through BT Everywhere.
A much more recent improvement has come in the form of access to BT Wi-fi - previously known as BT Openzone. It used to have a (fairly generous) usage limit of 10,000 minutes per month, after which users would be disconnected every half hour for the rest of that month.
But this has gone, meaning that BT's unlimited Broadband customers get truly unlimited access wherever they are.
Traffic Management: BT also no longer manage traffic on any of their broadband packages - unlimited or not.
Previously, BT only managed peer-to-peer software during peak hours - 4pm to midnight during the week, and 9am to midnight at the weekend - so it's not a huge change.
But it is an interesting ongoing experiment. After all, research into traffic management carried out in 2011 found that 74% of BT traffic was being slowed in some way.
Truly unlimited broadband is often reserved for ISPs with smaller customer bases, who are more able to provide quality over quantity. For example, Sky famously suffered network problems in the past as the result of high demand for their truly unlimited service.
For now though the terms are certainly fair.
We say: fair
Fair Use: EE broadband, once known as Orange broadband, has been "completely" unlimited since the beginning of 2012 - but traffic management still applies.
Previously, some out-of-area customers - most likely to be those on what was once known as a Market 1 or 2 exchange, now known as Market A exchanges - had their usage capped at a mere 20GB, with a one-off charge of £10 every month the limit was exceeded. But now unlimited is the default for everyone, and the 20GB cap only applies to the odd customer on a legacy package.
Traffic Management: EE manage traffic using an incredibly broad definition of peak time: from 4.30pm to 1am during the week and 1.30pm to 1am at the weekends.
During these "peak" periods or, you know, basically most of the time, EE slow peer-to-peer and newsgroup traffic, and prioritise VoIP, gaming and "certain network services" over other activities.
Those with the 20GB data limit will also find their audio and video streaming, and music and video downloads, slowed during peak hours.
We say: fair
Fair Use: Fuel have just one, unlimited, broadband deal.
Back when they were Primus, they had a rule that those downloading "well in excess of" 100GB a month would be subject to a "three strikes and you're out" policy.
They removed that limit before they rebranded, and a look on the Fuel customer forum suggests they seem to have no problem with users racking up that kind of data usage thought services such as Netflix.
But buried in their terms and conditions is this:
7.3.6 You undertake not to use the Services: in any way that would in Fuel Broadband's reasonable opinion materially affect the use of or access to the internet of any other person (including substantial data transfers during peak times)
The emphasis is ours. It's vague at best, and there's no word on the site about what Fuel consider to be peak time, or "substantial data".
In their favour, they don't have traffic management.
We say: fair
Fair Use: Plusnet offer "truly unlimited" broadband and, true to their word, there is no rate limiting (slowing down) and no fair use policy in place.
Traffic Management: They are, however, well known for the very detailed way they manage traffic, or traffic prioritisation as they like to call it.
Plusnet prioritise VoIP and gaming traffic on Unlimited.
Next on the priority list are Browsing and Email, Streaming, VPN, FTP and download servers.
Peer-to-peer and Usenet traffic are given the lowest priority.
Plusnet say this means time sensitive internet use gets the most bandwidth and everything runs smoothly, but it might not suit all users.
We say: fair
Fair Use: The Post Office's FUP was once an echo of the bad old days: for "unlimited" it was pretty limiting.
Users who exceeded 100GB a month could find their speeds restricted for the rest of the month, although there was no word on how much by.
However, since, August 2014, that limit has been removed.
Traffic Management: Post Office traffic management policy is somewhat vague.
Peer-to-peer file sharing services may be restricted at peak times (4pm to midnight every day) - but there's no mention of what speeds such services might be reduced to.
Also note: Email accounts with Post Office will stop working if they reach 10GB, and they'll be deleted if they are inactive for six months or more.
We say: very fair
Fair Use: Here's an easy one: Sky broadband unlimited doesn't have a fair use policy and doesn't manage traffic.
Since they bought this policy in, we've haven't seen a single substantiated complaint about it.
However, as we mentioned in the BT section above, Sky have fallen prey to network problems caused by a surge in demand, probably due to the promotion of their lenient policy, in the past.
Sky say they have worked to increase capacity at exchanges in high demand areas - Doncaster, North Wales and Bristol, for example - and we haven't heard any complaints since.
Traffic Management: Only Sky's out of area Connect broadband package has a traffic management policy.
Basically, it prioritises email, browsing, gaming, streaming, and VoIP traffic and may restrict P2P, newsgroups and large downloads at busy times: between 5pm and midnight weekdays, and all day at the weekend.
Sky also say that very heavy users who regularly download large amounts may have their speeds slowed down at peak times. They say this should be fewer than 5% of customers.
As mentioned though, this traffic management policy doesn't apply to Sky Unlimited or Sky Lite customers.
Ex-Be and O2 customers moved over to Sky may have mourned the loss of some of the UK's most relaxed FUP and traffic management policies, but O2 did manage their network to slow streaming and P2P traffic during peak times (4pm to midnight during the week and 12pm to midnight at weekends).
We say: fair (but sneaky)
Fair Use: TalkTalk direct users asking about their fair usage policy to their broadband traffic management page, which suggests that like BT and Sky, their unlimited service is truly unlimited.
However, after trawling through their terms and conditions we found the following:
You acknowledge that the Services are provided to other users and we owe a duty to them as a whole to preserve our Network integrity and to avoid Network degradation. If, in our reasonable opinion, we consider it necessary to maintain our Network integrity or prevent Network degradation we may change your Services, (including without limitation, your Transmission Speed if you are a Broadband Service Customer) or manage your use of, or access to our Broadband Service as we see fit in the circumstances. These reasons include but are not limited to, any circumstances where you are running an application or program that places excessive bandwidth demands on the Broadband Service for continued periods.
(Highlighting is ours).
We haven't heard of any customers suffering from throttling but it does make us suspicious.
Traffic Management: In the past, TalkTalk claimed to throttle only the top 0.5% of users. Now, however, they don't publish any upper limits or warnings at all.
Even P2P appears to be traffic management free.
People with one of TalkTalk's TV packages will see that:
TV multicast traffic is managed over the network to optimise delivery of video on demand and TV channels over the TalkTalk broadband connection.
But unlike BT, there's no mention of additional bandwidth to ensure this level of service. As with their fair use policy, it's a little bit vague for our liking.
We say: a bit unfair
Fair Use: The satellite broadband provider has to be strict with users in order to keep speeds up and latency down, given the technology involved.
For all but the 100GB package, the fair use policy is fairly straightforward, if tough.
Anyone exceeding their total data limit will still be able to use the internet, but they'll find subsequent internet access seriously throttled, with both uploads and downloads limited to speeds of 64Kb at most.
Package
Usual speed
Once usage limit exceeded
2GB
5Mb download, 1Mb upload
64Kb for both
10GB
22Mb download, 6Mb upload
64Kb for both. Once 2GB has been uploaded, maximum upload peak rate is up to 3Mb.
25GB
22Mb download, 6Mb upload
64Kb for both. Once 5GB has been uploaded, maximum upload peak rate is up to 3Mb.
40GB
22Mb download, 6Mb upload
64Kb for both. Once 8GB has been uploaded, maximum upload peak rate is up to 3Mb.
100GB (40GB + 60GB)
22Mb download, 6Mb upload
Once 40GB of data up- and downstream has been used, only basic browsing and email are available during peak hours.
Once 100GB has been used, only basic browsing and email are available at any time.
In addition, subscribers who have used more than 50% of their data allowance for the month will be the first subjected to extra traffic management when the network is congested.
Customers with the 25GB, 40GB, and 100GB packages can avoid too much throttling by going online between midnight and 6am, when data used isn't counted towards their package limits.
However, customers with the 100GB package - or as Tooway call it, the 40GB + 60GB package - still face limitations once they've used 40GB of data, whether uploading or downloading, each month.
During peak hours, they'll be limited to traditional web browsing and sending and receiving emails of up to 10Mb each - and the same limit will be applied at all times should a 100GB customer exceed their total data limit for the month.
We say: getting fairer
Fair Use: All Virgin Media's cable broadband deals are unlimited, but there are usage limits on uploads during peak times and weekends. Users who exceed these will still be able to download as quickly as normal, but their uploads will be throttled.
This is a big change for Virgin Media, who were previously notorious for reducing the download speeds of heavy users significantly, sometimes by as much as 50%.
Here's how it works.
Usage limits: The following limits apply between 4pm and 11pm during the week, and between 11am and 11pm at the weekend.
Users who go over the first limit for their package within an hour will be slowed as detailed below for an hour. If they stop or reduce the amount they're uploading, they'll be back up to their standard upload speed 60 minutes later.
If they keep uploading so that they reach the second listed limit, they'll be slowed for two hours from the point they hit that limit.
If they stop uploading as soon as they hit the limit, they'll be back up to speed in minimum time. If they continue to upload data, they'll stay throttled for two hours after the point they do stop uploading.
| Deal | Standard upload speed | Upload usage limit | Upload speed reduction |
| --- | --- | --- | --- |
| Superfibre 50 | 3Mb | 1000MB | 1536Kb (-50%) |
| Two hour limit | | 1350MB | 1152Kb (-63%) |
| Superfibre 70 | 5Mb | 1200MB | 2560Kb (-50%) |
| Two hour limit | | 1500MB | 1792Kb (-63%) |
| Vivid 100 | 6Mb | 1250MB | 3072Kb (-50%) |
| Two hour limit | | 1600MB | 2176Kb (-63%) |
| Vivid 150 | 10Mb | 1700MB | 5120Kb (-50%) |
| Two hour limit | | 2250MB | 3584Kb (-65%) |
| Vivid 152 / 200 | 12Mb | 2250MB | 6144Kb (-50%) |
| Two hour limit | | 3000MB | 4352Kb (-65%) |
Although these are harsh penalties and cutting speeds significantly, the fact that Virgin Media no longer restrict downloads does make this far less harsh a policy than previously.
General traffic management: Unrelated to individual usage, Virgin also manage, by slowing down, peer-to-peer and newsgroup traffic for all users in the peak hours above and at weekends.
To sum up...
Over the past few years, many broadband providers have gone 'truly unlimited', more or less ditching fair use altogether.
Maybe it's because customers really like unlimited or maybe it's because they had to become a lot more upfront with their fair use and other traffic management policies largely because the Broadband Stakeholder Group (BSG) started asking them to publish a standardised table of their restrictions.
Whatever the reason, we'll continue monitoring them here - "truly" unlimited has come and gone before - and it'd be great to add your experiences so that we can give as full a picture as possible.
Comment below or drop us an email, especially if your broadband provider has informed you that you've exceeded an unadvertised usage cap.