The ASA has upheld complaints today made by BT and Sky that Virgin Media's 'unlimited' broadband claim is misleading.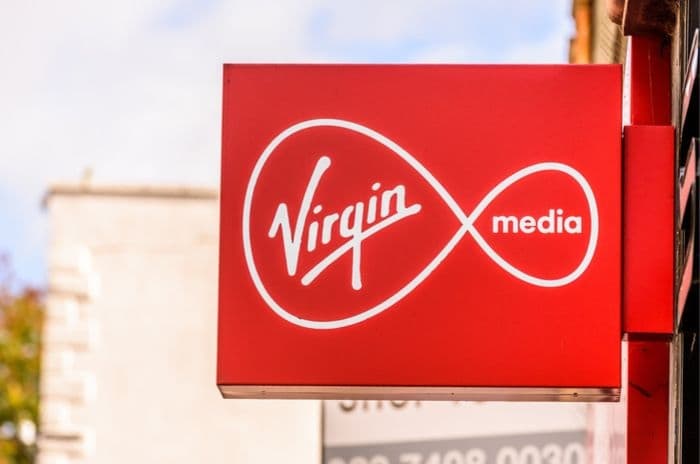 Credit: Jevanto Productions/Shutterstock.com
The complaint was made against Virgin describing it's broadband as "unlimited", as well as further wording on Virgin's website that said, "Unlimited downloads: Download and browse as much as you like with no caps and no hidden charges".
Both BT and Sky felt that Virgin's traffic management policy was in fact much more punitive than Virgin was leading customers to believe, and Sky (along with one consumer) also thought Virgin may be implying there were no restrictions in place at all.
How fair?
Often complaints made to the ASA focus on recent advertisements that perhaps take a marketing line a little too far, or maybe miss out a few important facts.
However, Virgin have been advertising their broadband as unlimited with its current traffic management policy, for quite some time.
Ranked amongst the market, as we've done here, Virgin's FUP - fair use or traffic management policy - is often felt to be a little unfair.
Customers who reach predefined download limits between the hours of 4pm and 9pm each day will have their speeds cut by 50% for the next 5 hours.
A common gripe amongst those affected is that customers who reach their limits even just 5 minutes before 9pm will still have their speeds cut for a further 5 hours.
How much a customer can download depends on their package, although no packages are immune - even the top 100Mb deal.
Customers on 30Mb speeds can download around 7GB, 60Mb customers can download just under 10GB and customers on 100Mb can download just under 20GB.
While the limits are fairly high for a daily soft limit - Virgin claim only 2.3% of customers reach these limits during peak hours -, the drastic cuts to speed that can be triggered each day, makes it one of the harshest fair use policies amongst broadband providers in the UK.
With all the rivalry in the broadband world though, it's almost odd that BT and Sky have taken so long to draw complaint over it.
On the back foot
But the market is moving, and the recent growth of both Sky and BT is certainly starting to make Virgin look a little more on the back foot.
Sky's recent acquisition of O2 and BE broadband propelled them into second place for the market share of UK broadband customers, knocking Virgin back to third.
And BT's continued rollout of it's own fibre network by upgrading their existing phone network means BT have a serious edge on Virgin for fibre coverage.
While Virgin have been focusing on upgrading broadband speeds - at no extra cost to customers - they are renowned for their reluctance to spend any money on increasing the coverage of their existing cable network.
Alongside BT's latest move to start offering up to 300Mb broadband on demand, it might not be long before BT overtakes Virgin on speeds too.
ISPs versus Virgin
It's also no big surprise that BT and Sky feel so comfortably placed to start bemoaning Virgin's unlimited broadband claims.
Sky was the first broadband provider to offer 'truly' unlimited broadband: meaning no fair use, no traffic management, no throttling and certainly no extra charges.
Several years after it's launch, BT finally made the move to 'truly' unlimited in February this year.
Virgin's future
Virgin have been quick to point out that the ASA has not stopped them from advertising their broadband as 'unlimited', as long as their policies on speed restrictions were not more than 'moderate'.
"... we considered that the restriction of reducing users' download speeds by 50% was not moderate and that any reference to it was likely to contradict, rather than clarify, the claims that the service was "unlimited". We therefore concluded that the claim "unlimited" was misleading." reported the ASA.
So far, they've managed to appease the ASA by simply adjusting their traffic management policy to cut speeds by 40%, instead of 50%.
Virgin seems to be hoping the ASA will consider this moderate enough, although it's hard to see this as a massive move towards a fairer FUP.
It's almost a little disappointing considering the competition and consumer demand for truly unlimited broadband, that Virgin aren't able to do a little more in this area.
Unlike BT or Sky, all Virgin Media customers can download as much as they like, safe in the knowledge we'll never charge them more.
Virgin Media spokesperson
Virgin are still offering the UK's fastest widely available broadband though - and for 97.7% of customers they'll apparently never notice the FUP's there.
"Our customers receive unlimited, superfast broadband and, even if they're one of the tiny minority traffic managed for a short period of time, Virgin Media customers can download more than other 'unlimited' services, including BT Infinity," a spokesperson from Virgin Media said.
"Unlike BT or Sky, all Virgin Media customers can download as much as they like, safe in the knowledge we'll never charge them more."