BT have made their broadband deals 'truly' unlimited.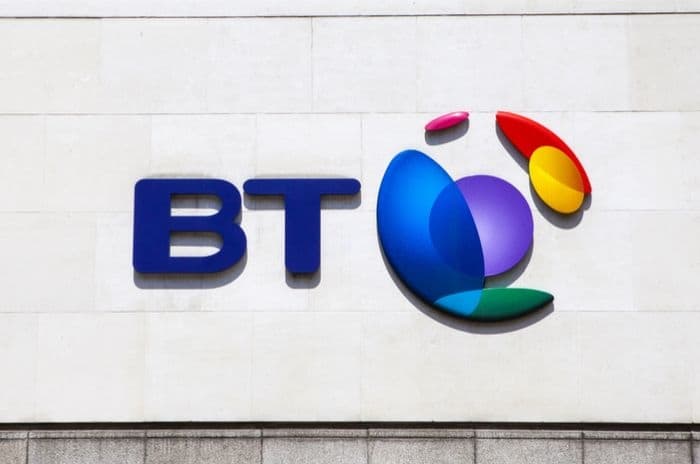 Credit: chrisdorney/Shutterstock.com
The telecoms giant boasts that unlimited deals will now be free of traffic management and fair use restrictions.
The ISP used the occasion of the launch to have a pop at rival Sky, which also advertises truly unlimited.
"Unlike Sky, we're extremely confident that our network can stand up to the extra bandwidth demands," the managing director of BT's consumer division, John Petter, said.
Sky customers in some areas have recently faced poor speeds and the provider admitted that it had overloaded the network.
How unlimited?
BT's say their decision to open the floodgates comes as a response to customer complaints that their catch-up TV and video streaming service was operating far below its superfast potential.
For all the fanfare, however, going 'truly' unlimited isn't really a big change for the ISP. BT have been slowly reducing the restrictions on their network for years, buoyed by increased capacity.
Just prior to this change the only restrictions on the network were on P2P - a tiny minority of customers, albeit a very high usage minority - and then only at peak times.
Then as now, BT also allocated additional usage to their BT Vision service so that it runs smoothly without disrupting other users (as a side note, we're not sure how that's all that different from traffic management but we'll take BT's word for it).
Before that, in March 2011, the ISP dropped the 100GB and 300GB 'soft limits' which restricted unlimited broadband users, after users reached the limits their speeds were throttled to a near standstill.
'Truly unlimited' problems
What BT are doing suddenly differently is prominently advertising their network in a way that many customers will interpret as 'never slowing down'.
And, as they were kind enough to point out in their announcement, the recent experiences of their rival Sky should tell them that's a very poor idea.
Sky customers in Doncaster, North Wales and Bristol have suffered from severe speed degradation over the past few months, many customers reported that their speeds had sunk lower than 2Mb for extended periods.
Eventually the ISP put the slowdown down to "a combination of an underlining increase in network traffic as well as an especially high rate of new customer additions" and, in some later news reports, even had the cheek to suggest that the real problem was that a recently released streaming service was so popular they'd been overwhelmed.
Sky's network runs off the BT Openreach network and is already not the fastest ADSL service out there.
According to the last report from Ofcom, average Sky households get speeds of 7 to 8.5Mb, slightly slower than BT and TalkTalk and quite a bit slower than the O2/Be network.
All in all, before crowing too loudly BT might want to make sure they're got the resources to keep a weather eye on capacity, though they've announced this change so confidently that we assume that's a given at least in the near future.
Package changes
BT bullishness is further reflected in several further changes to the way packages are organised.
Deals have fallen in price for the first time in several years and the provider has also ditched its 'middle' capped broadband deals, putting the truly unlimited offers front and centre.
The least expensive packages, capped at 10GB of usage a month, remains.
In addition, customers will still have to sign a long 18 month contract presumably because BT don't want customers migrating when other ISPs follow its liberating policies.