VIRGIN Media have called on other broadband providers to 'stop the broadband con' and display what it describes as 'honest' broadband speeds.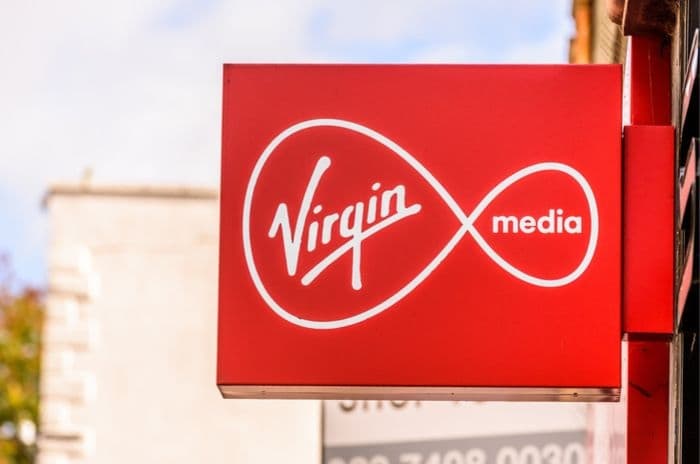 Credit: Jevanto Productions/Shutterstock.com
Unsurprisingly, other broadband providers weren't too happy at being described as con artists and went to the Advertising Standards Authority (ASA) which upheld the vast majority of their complaints and ruled that the ads could not be shown again in their original form.
But did Virgin Media have a point?
The speed con: 'up to'
In November 2010 Virgin Media launched a campaign mini-site called 'stop the broadband con'.
"Many [broadband providers] are advertising superfast broadband speeds they know full well they cannot deliver, offering speeds of 'up to' 20Mb but delivering an average of just 6.5Mb," Virgin Media founder Richard Branson wrote in an open letter on the site.
There was, of course, a large dollop of self-interest in the campaign: Virgin Media's fibre network delivers faster speeds with less interference over longer distances than ADSL. It still doesn't always deliver advertised speeds, but it does come closer than most.
According to the Ofcom report immediately preceding the campaign, where Branson got that 6.5Mb figure, Virgin Media XXL, an up to 50Mb service, delivered speeds of 31.8Mb to 35.2Mb at peak times and 45.9Mb to 47.4Mb off peak (more on the XXL speed report here).
The provider is well known for making high speeds a virtue, even managing to persuade many existing customers to trade up.
In August 2011 an Ofcom report found that 75% of Virgin Media customers currently on 30Mb+ deals had upgraded from the provider's slowest 10Mb broadband.
All in all, any change in the rules would likely benefit Virgin Media more than most ISPs.
In that same vein, the campaign was also a direct attack on Virgin Media competitors.
Later in his letter, Branson referred to the "fairytales and broken promises" of UK broadband providers - a clear reference to Sky's fairytale themed ad campaign.
Without honesty about broadband speeds, Branson said, "there's little incentive for companies to invest in better services and improve your broadband."
A comment which implies, of course, that consumers don't notice how fast their broadband actually is - just what the advert said when they bought it.
Practice what they preach?
Although they don't say so explicitly, we presume that Virgin Media were rooting for broadband providers to display average, rather than 'up to' (or best possible), broadband speeds.
Funny, then, that at the time they didn't always do so themselves.
The provider's ADSL packages, for example, were only displaying 'up to' speeds, just like other providers, when the 'con' campaign launched.
An "unjustified denigratory attack"?
In one sense, Virgin Media's advert was in a grand old broadband tradition.
There's no shortage of people willing to criticise 'up to' claims in broadband speed advertising.
But Sky and BT weren't really defending 'up to'.
Instead, the complaints were largely concerned with how fair Virgin's comparisons with its two biggest competitors were, rather than the sentiment.
Too harsh
Sky told the ASA that the ads amounted to an "unjustified denigratory attack" on other ISPs.
The ASA agreed. "We considered the ad went beyond highlighting the disparity... and that it implied other ISPs dealt with consumers dishonestly in relation to broadband speeds," their judgement read.
Unfair comparisons
A Sky spokesperson argued that since all broadband providers give consumers an individual line speed estimate (as they're required to under Ofcom's voluntary code of practice) the current system allows new customers to make an informed decision.
However, as Virgin Media argued, line speed estimates aren't easy to compare without consumers putting in a considerable amount of time (and in the case of providers like TalkTalk getting a sales call for their trouble).
Were Virgin right?
Virgin must have been pleased when, a few weeks after the ASA decision on their ads, Ofcom called for an end to 'up to' speed ads.
Under Ofcom's voluntary code of practice on broadband speeds providers should explain to customers that the speeds that they'll receive are likely to be lower than the headline speed advertised. Most do.
Broadband providers are also required to provide a more accurate estimate of line speed when consumers sign up for broadband by checking their postcode and home phone number.
'Up to' may not be ideal but it's also not the whole picture.
Clearly we need to have a debate about what broadband speeds - as advertised - are understood to mean and whether they sufficiently hold broadband providers to account.
As to whether there's a better way to advertise broadband speeds, that's a question to which Virgin don't appear to have an answer.