300Mb broadband available on demand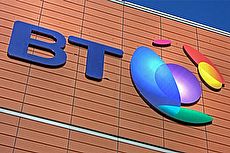 This year BT will be rolling out a new superfast broadband service, offering 300Mb fibre to the premises on demand.
The fibre to the premises (FTTP) broadband service is primarily aimed at small and medium sized businesses: great news given that the Government wants 90% of UK businesses connected to superfast broadband by 2015.
But should regular households rush to purchase the service?
Mike Galvin, MD Network Investment of the BT group Openreach, said the new service

is about turning a previously high-end product into a widely available, mass market one.
"By December 2014, two thirds of the country will have access to ultra-fast fibre if they want it" added Galvin.
How much will it cost?
BT plans to add Fibre-to-the-premises connections (FTTP) as an extension to the already existing Fibre-to-the-cabinet connections (FTTC). However, this will require the installation of a new fibre optic cable from the cabinet to the users' home, which is where it gets expensive.
The cost of this extra bit of cable (or the Excess Construction Charge) is what will make the installation dear, ISPReview has reported prices

ranging from £200 in band 1 to a staggering £3000 in band 5.
The FTTP on demand (FTTPoD) product is still being tested until spring 2013, when the rollout will actually start; until then, Openreach has confirmed an annual rental price of £456 inc. VAT (£38 a month) and a one-off connection fee of £500 with a 36 month contract.
If this still doesn't scare off regular internet subscribers, let's consider that the ISP's are likely to add extra costs on top of this, which could skyrocket the retail price further.
Is superfast really what we need?
Despite broadband speeds having increased in the UK from 7.6Mb in November 2011 to 12Mb in 2012, 2012 marked a slight rise (2%) in the number of people who claimed to be dissatisfied with their connection speeds.
Moreover, customers remain still quite unaware of their internet speeds, with 68% of broadband users not knowing their advertised speed and 71% not having a clue about their actual connection, according to Ofcom. This has seen an increase of 5% compared to 2011.
Not only that, but a recent report

carried out by Post Office and Freeview revealed that over two thirds (69%) of internet subscribers don't use all the broadband capacity they're paying for. As a result, one does rightfully wonder if higher speed should indeed be a priority for both ISP's and the Government.
In fact, the Government has been heavily criticised for focusing on the wrong things, placing too large an emphasis on speed rather than working to expand internet access to rural communities for example.
Put differently, rather than boosting Internet services vertically, focusing on providing higher and higher speeds, maybe we should focus more on expanding the use of internet horizontally.
Ellen Helsper, lecturer in communications at the LSE, pointed out in a 2011 report that "universal roll out [of] high speed broadband does not automatically lead to increased use for all", arguing that the problem of the so-called "digital underclass" does not only remain unsolved, but the gap between digital illiterate people and superfast internet subscribers can actually be caused to widen.
Is it worth waiting?
The price of £38/month that BT offers for its FTTPoD has already been slashed from an initial £60/month, but this change will only take effect in June 2013.
However, there is hope that the prices will become more affordable for subscribers, as BT counts on ISPs to share some of the FTTPoD installation costs and therefore bring down the final retail price. Some note however, that in actuality, most providers are not infrastructure builders so they may refuse to bear the costs.
Another possibility is that prices will go down as a result of mere competition. In response to the BT 'game-changing' move, as Mr. Galvin called it, Virgin Media's double speed offer is yet far from being a serious contender, with a 120Mb speed barely matching half of the 300Mb BT will offer its subscribers.
Moreover, BT's FTTC rollout is also due to be finalised in 2013, which means BT will leapfrog Virgin Media on speeds with the FTTP product, as well as on coverage with FTTC.
A more suitable contender might come from Sky, who have recently acquired O2's famously 'cool' ISP, BE. This has made Sky the second largest ISP in the UK, leaving Virgin outside of the game.
BT's new FTTP service will be available on demand in locations already served by FTTC - or in other words, BT Infinity: check your postcode here.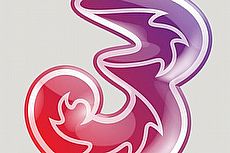 7 December 2017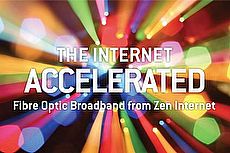 6 December 2017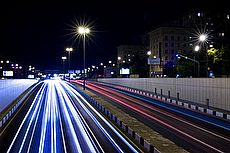 4 December 2017
Follow us or subscribe for FREE updates and special offers