MORE people than ever are unaware of their broadband speeds - both actual and advertised - an Ofcom report has revealed.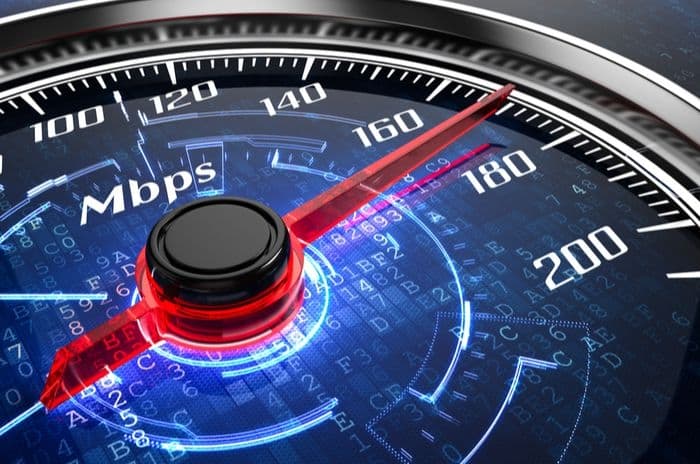 Credit: Sashkin/Shutterstock.com
2012 should have been a good year for speeds: actual broadband speeds in the UK increased to 9.0Mb in May 2012, up from 7.6Mb in November 2011 and new guidelines for advertisers aimed to make the sector clearer.
But users became even more dissatisfied and confused about connection speeds.
68% of broadband users don't know their advertised speed, Ofcom said, an increase of 5%.
The proportion of people unaware of their actual broadband connection speed also increased, to 71%.
Clueless on speeds
Several factors may be adding to our increasing broadband befuddlement.
More over 75s surfing the web
Some have suggested that, as it gets easier to get online, broadband users are becoming less and less likely to be tech savvy.
There are more pensioners logging on to the internet than ever before and 85% of those over 75 are unaware of their connection speed.
However, Ofcom notes, 16-24 year olds were just as likely as those between 65 and 74 to not know.
All in all, although the lack of awareness around broadband speeds could have been slightly affected by a change in the profile of broadband users, it doesn't justify 71% of users not knowing their connection speed.
Complex broadband advertising rules may also have had an effect.
New guidelines
In April 2012 the Committee of Advertising Practice (CAP) introduced new guidelines, first announced in September 2011, on the way ISPs should show broadband speeds to potential customers in their advertising campaigns.
Among other changes, providers are only allowed to advertise speeds which are actually available to at least 10% of customers.
As a result of the changes, however, some broadband providers have changed the wording in their explanations of broadband speed in less than enlightening ways.
For example, the Post Office now advertise their speeds as "the fastest broadband speed we can provide".
Yet the ISP is only reselling BT ADSLMax - so no service can reach faster speeds than 8Mb.
Madasafish, another ISP which only resells BT ADSLMax, advertises all of its packages as 'up to 6Mb'.
It was always somewhat confusing why some ADSL ISPs didn't provide the same service as others - but without any speeds to compare, its now become even more opaque.
Broadband ads are whipped down before we even get chance to digest the information these days.
One minute Usain Bolt is telling us we can "double our broadband speeds" and David Tennant claims we will be able to "wave bye-bye to buffering" the next the ads are pulled by the ASA for being too misleading, leaving consumers none the wiser either way.
Dissatisfied with superfast broadband
A third problem is increased dissatisfaction as the fastest broadband moves ever further from the 'middle'.
Despite the improvements in broadband connection speeds, general satisfaction remained the same as in 2011, 75% and there was a slight (2%) rise in the number of people who claimed to be dissatisfied with their connection speeds.
As consumers are constantly bombarded with advertisements about 'lightning fast speeds' but little actual substance the slight rise in dissatisfaction could be down to an unrealistic expectation of what speed to expect from their broadband connection.