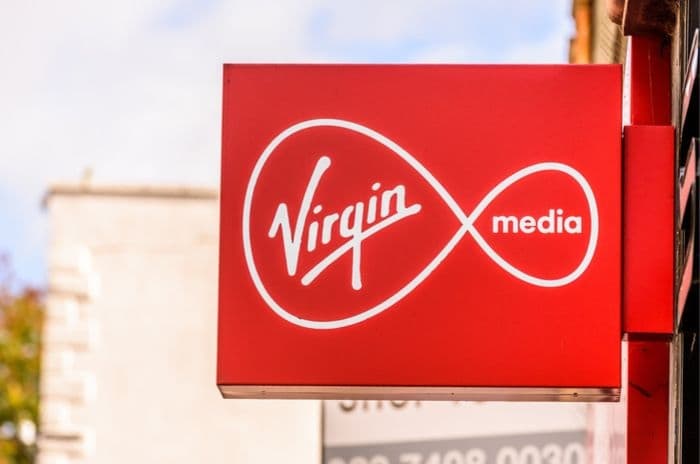 Credit: Jevanto Productions/Shutterstock.com
THINK Virgin Media offer the UK's fastest connections?
So did we. But we're thinking again.
Over the past few weeks, the number of users reporting service outages and congestion problems has skyrocketed.
Spot(ify) the problem
Embarrassingly, intermittent signal and streaming problems, which left music 'unplayable' according to one user, seem to have particularly affected Spotify.
Spotify have been exclusively partnered with Virgin Media since August last year.
"Virgin Media cannot provide a service capable of streaming without buffering," another forum user complained.
What is traffic management?
Traffic management policies are the internet equivalent of traffic lights. ISPs slow certain types of traffic and let other types move freely in order to keep everything consistent from the user perspective.
The thread about the problem on the Virgin Media forum had 200 posts at the time of writing and most users were accusing Virgin of deliberately throttling the service.
Virgin Media denied that a new traffic management policy was at the root of the issues and said that Spotify remained on a whitelist which exempts it from speed restrictions.
"We have identified a recent issue with congestion between the Virgin Media network and Spotify's data centre which can occur intermittently during peak times... this congestion should now be alleviated," a Virgin Media spokesperson admitted to The Register.
In other words, Virgin didn't allocate enough bandwidth to allow Spotify to perform.
Bad timing
The Spotify embarrassment is particularly ill timed, coming soon after Virgin Media led the block on filesharing website The Pirate Bay earlier this month.
Pushing a legal alternative generally works best when it, you know, works.
It also doesn't help that, a few weeks before that, Virgin Media got a wrist slap from the Advertising Standards Authority (ASA) for their 'UK's fastest broadband' tagline.
The ISP shouldn't be allowed to advertise the claim, the ASA said, because it understood there were, "some instances of localised niche providers that delivered download speeds which were faster."
It was a characteristically arbitrary judgement from the UK's most irregular regulator and doesn't change the fact that Virgin Media speeds are, in fact, the fastest available to almost all UK households but it can't have helped public perception.
Finding better streaming
Equitable traffic management policies and fair use policies (FUPs) and low contention ratios all contribute to better streaming.
The top speeds help, a lot, but they're no good when ISPs don't prioritise customer experience.
Virgin Media already have one of the UK's most restrictive FUPs: when users exceed a stated download limit, which is lower during peak times, their speeds will be cut by 75% for those on 10Mb and 20Mb deals, and 50% for those on 30Mb deals.
However, it's extremely unlikely that many of the users experiencing problems recently had hit a download limit.
For one thing, streaming music is a fairly low usage activity.
Spotify streams at 256Kbps and at that rate you'd expect to download roughly 100MB an hour (more on usage here).
For another thing, users generally reported that other applications were working fine, an indication that speeds hadn't been reduced across the board.
Incidentally, the Virgin network also has a poor reputation for high ping rates and jitter.
The problem particularly affects gamers who end up getting fragged far too easily when the network is routing traffic inefficiently. When there's a high ping rate - meaning its taking longer than it should for a signal to move between users - someone can shoot you before you get a chance to respond.
Again, however, there's no reason why that should particularly affect Spotify users.
Music streaming is considerably less complex than gaming and the service has built in back ups which should help with anything short of a complete stop in service.
Virgin Media are still a market leader for superfast fibre optic broadband and their speeds imply that an excellent level of service should be standard.
Even when there's a lot to go around though, it seems that parcelling out the bandwidth remains a challenge.