Is John Lewis Broadband any good?
JOHN Lewis are obviously keen to retain their reputation with their basic phone and broadband deals.
They keep it simple, with just three broadband packages and equally simple call plans, aiming to deliver "the excellent customer service that we are renowned for".
But how exactly do they compare? Find out below in our full review.
Customer service
As customer service is such a big part of the John Lewis brand, it's not surprising that when it came to broadband they chose to partner with Plusnet, using both their network and their support team, when they launched in 2012.
Plusnet have had something of a reputation for being "customer service superheroes"; they're regularly among Which's Recommended Providers, and they fare well in customer service reviews and polls.
Having said that, Plusnet's popularity has caused them some problems - in early 2014 there were long waiting times for people trying to contact customer services, and in 2015 they had a few issues.
Still, they have more than their fair share of awards for both their network and their service, and Ofcom regularly find them to be among the fastest standard broadband ISPs - take a look at our full review here for more detail.
Coming back to the John Lewis part of the broadband, there are some differences between them and their supplier. The most important of these is that John Lewis don't charge different prices depending on where customers live, nor do they charge activation fees.
As with most other ISPs, they offer a free PC security package, and a free wireless router.
Phone and broadband packages
When it comes to pricing, John Lewis aren't going to break any records for offering the cheapest broadband and phone.
Instead, however, they offer a simple pricing structure "with no hidden costs".
And as we've come to expect other providers to announce price rises and tweaks to their deals at least once a year, John Lewis have proven themselves to be what we call a "quiet" provider.
In May 2016, some four years after they first started to offer broadband, they made the first major changes to both packages and pricing since they launched.
Having previously offered standard broadband with both a 20GB monthly limit and in unlimited form, and only selling fibre in capped form (admittedly with a generous 100GB allowance), they ditched the restrictions and embraced unlimited usage, and brought in a 76Mb package.
Keeping things simple, they announced that everyone would benefit from the move to unlimited data, and existing customers would actually see their monthly broadband bill come down in price.
Those prices - still in round numbers or multiples of 50p - seem all the more reasonable as a result, if not cheap:
Package
Broadband
Contract length
Upfront price
Monthly price
Unlimited + Evening & Weekend calls
Up to 17Mb
Unlimited
12 months
Free
£22.50
for 12 mths,
then £26.50
Fibre + Evening & Weekend calls
Up to 38Mb
Unlimited
12 months
Free
£30
for 12 mths,
then £38
Fibre Extra + Evening & Weekend calls
Up to 76Mb
Unlimited
12 months
Free
£35
for 12 mths,
then £43
Contracts last a minimum of 12 months, and the emphasis on being good value rather than a bargain is seen in the continued inclusion of evening (7pm - 7am) and weekend calls.
Free calls include all standard geographical (01, 02 and 03) and most 0845 / 0870 numbers; those that connect to indirect access numbers (of the sort included with calling cards) aren't included.
Outside inclusive call times, calls to UK landlines and mobiles follow a simple - and comparatively cheap - pricing structure.
Calls to UK landlines cost 10p per minute at all times with a setup cost of 15p; calls to UK mobiles cost 12.5p per minute during the day and 10p per minute during evening hours.
Calls to other 08 numbers, 09 and 118 numbers have an access charge of 9.58p per minute; international rates vary depending on destination.
Basic voicemail is free; voicemail extra (including the ability to check it from any phone) costs £3 a month, and the ability to block anonymous calls costs £4.
All other paid for call features like international and premium number call barring, and call divert, cost £3; these features can be bundled for a maximum of £6 a month no matter how many of them we take.
Customers can add more calls as follows:
Talk Anytime (UK calls, plus 25% discount on select international destinations): add £5 a month
Talk Anytime International (unlimited UK calls, plus 300 minutes to 35 countries): add £7 a month
Anyone taking either of these add-ons can also benefit from the mobile bolt-on, which for another £5 a month gives them unlimited calls to UK mobile numbers.
John Lewis broadband
In terms of broadband speeds, it is possible to get an accurate picture of how fast John Lewis services are likely to be by looking at the stats for Plusnet services.
The Unlimited package uses Plusnet's ADSL2+ lines; based on Ofcom's most recent speed tests, published in March 2016 and looking at performance during November 2015, Plusnet offer the fastest average connection speeds for this kind of connection.
In reality, however, there's not much between the top five UK providers in speed terms; if getting a faster connection is important, the best thing to do is upgrade to fibre.
John Lewis, like Plusnet, use the BT Infinity network to provide fibre services - but Plusnet have enough customers of their own at both up to 38Mb and up to 76Mb to be included in Ofcom's tests in their own right.
Here's how those packages performed:
| | Broadband | 24-hour average | Peak (8-10pm weekdays) |
| --- | --- | --- | --- |
| | Up to 17Mb | 9.3Mb to 12.1Mb | 9.2Mb to 12.0Mb |
| | Up to 38Mb | 32.3Mb to 34.2Mb | 32.1Mb to 34.0Mb |
| | Up to 76Mb | 54.8Mb to 58.1Mb | 53.8Mb to 57.1Mb |
SOURCE: Ofcom, March 2016. Available here [pdf].
There's more on the various providers who sell fibre on the BT network here.
John Lewis vs Plusnet
If John Lewis Broadband is just a repackaged version of Plusnet, why not just cut out the middle man and get Plusnet?
Here are the Plusnet deals and prices, for comparison.
Package
Broadband
Contract terms
Upfront price
Monthly price
Unlimited + Line Only
Up to 17Mb
Unlimited
18 months
Free
£19.99
for 18 mths,
then £27.98
Unlimited Fibre + Line Only
Up to 38Mb
Unlimited
18 months
Free
£24.99
for 18 mths,
then £32.98
Unlimited Fibre Extra + Line Only
Up to 76Mb
Unlimited
18 months
Free
£29.99
for 18 mths,
then £37.98
At the time of this update, Plusnet are cheaper for ADSL broadband, but John Lewis Broadband are cheaper for the up to 76Mb package.
The there's the matter of customer perception. John Lewis Broadband has the power of the brand behind it, even though both sets of customers are being served by the same team within Plusnet HQ.
Adding to the strength of that argument is the fact that with John Lewis Broadband it's not possible to save money on the cost of line rental by paying for it upfront - but then, until recently, they almost didn't need to.
Before May last year, John Lewis line rental was just £13.50 a month, far cheaper than all the big ISPs, even taking any upfront saver deals they may offer.
Even now their all-in prices reflect those of other providers, John Lewis Broadband customers get a generous helping of inclusive calls, which is becoming all the more rare these days. There's more on features like this, and other ways to keep home phone prices down in this guide.
Hopefully the above makes it clear that while John Lewis Broadband is aimed toward customers who prioritise customer service or package features over price, that doesn't necessarily mean that getting "good value" always costs more.
If the cost is a concern, people living in an area with plenty of competition can always opt for Plusnet (here's that link to our review again), who offer more or less the same thing - and some generous, if changeable, introductory deals.
For people in more rural areas, however, John Lewis could well prove to be cheaper, as they don't use Plusnet's geographical pricing model, under which only those in more competitive areas can get their cheapest prices.
In conclusion
There is definitely a place for John Lewis in the UK market.
With simple package choices - only three each for phone and broadband - simple pricing, and a solid reputation for customer service they're sure to find plenty of customers.
18 September 2017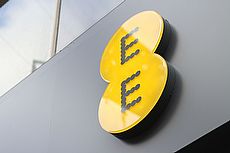 14 September 2017
8 September 2017
Follow us or subscribe for FREE updates and special offers