Ofcom's latest quarterly complaints figures shows TalkTalk received the most complaints in Q1 2023 for broadband and landline.
Quarterly complaints figures have been released by Ofcom for the first quarter of 2023, and show TalkTalk received the most complaints for both fixed-line broadband and landline.
Sky continued to be the least complained about provider in fixed-line broadband, landline, mobile and pay TV sectors.
Complaints were up slightly on the previous quarter for all sectors, although Shell Energy Broadband complaints have finally started to reduce.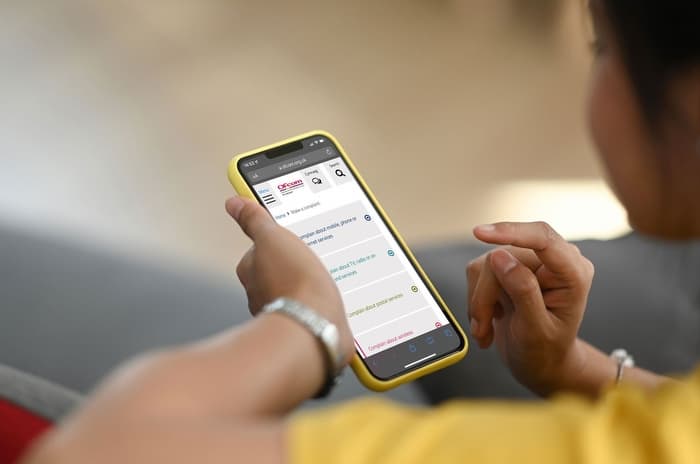 Source: Ofcom
TalkTalk complaints
TalkTalk received 20 complaints per 100,000 customers in the Q1 2023 report, this was up from 18 in the previous quarter.
While TalkTalk's complaints have increased slightly, the main reason they're now the most complained about major provider is that Shell Energy Broadband's complaints have decreased from a high of 27 in Q4 2022, to 16 in the latest report.
The industry average for fixed-line broadband complaints also increased slightly, rising from 11 in the previous quarter to 12 in Q1 2023.
However, TalkTalk also had an increase in landline complaints, receiving 13 complaints per 100,000 customers, up from 11 the quarter before. Shell Energy Broadband complaints also declined for landline.
Ofcom say the increase in customer complaints for TalkTalk was mainly driven by poor experiences with faults, service and provisioning and how complaints were handled.
One area where TalkTalk did perform better however, was for pay TV, ranking second amongst Sky, Virgin Media and BT, with just 4 complaints per 100,000 customers.
We asked TalkTalk for comment, and a spokesperson said, "We have seen an ongoing trend of material improvement in customer satisfaction due to a series of major initiatives. Complaints are down 31% over the past five years. A large number of copper to fibre installations resulted in a small uplift this quarter."
In addition, TalkTalk said their internal data shows customers satisfaction has been improving since the first quarter of the year, as Ofcom's figures are delayed.
Fewest complaints
The provider with the fewest complaints in all sectors was Sky.
Sky received just 5 complaints per 100,000 customers for fixed-line broadband, where the industry average was 12.
They also performed well for landline, with just 3 complaints, and pay TV with just 2 complaints per 100,000 customers, which was again the lowest out of all major providers.
Sky Mobile also had the fewest mobile complaints, with 2 per 100,000 customers, putting them head-to-head with Tesco Mobile as the least complained about mobile provider, who alongside Sky Mobile also performed well in the recent UK Customer Satisfaction Index.
Sky have been performing strongly for customer service and complaints records for several years now, and came in first place for the fewest complaints over the whole of 2022. The provider also recently scored highly for customer satisfaction in another report by Ofcom.
And while Sky have been maintaining and improving their low complaints records, rival customer service performer EE have seen a slight increase in their number of complaints.
Most improved
The most notable change in Ofcom's Q1 2023 complaints figures is the improvement made by Shell Energy Broadband.
Shell Energy have been collecting a worryingly high number of complaints since the start of 2022, which grew to a peak of 31 complaints per 100,000 customers in Q2 2022.
At the time Ofcom cited poor complaints handling as the main reason for the high number of complaints, and recent reports of a sale of business spurred commentators to suggest struggling performance could be motivating the sale.
However, it's somewhat cheering to see those high complaint figures come down finally, with a noticeable improvement from 27 complaints at the end of 2022, to just 16 in Q1 2023.
While the industry average stands at 12 complaints for fixed-line broadband for Q1 2023, Vodafone also had 16 complaints, and Virgin Media received 15, while as mentioned, TalkTalk received 20.
This means while still above average, Shell Energy Broadband have bought their complaint figures at least in line with other rival providers.
The full results for fixed-line broadband are:
| | Complaints per 100,000 customers |
| --- | --- |
| Sky | 5 |
| EE | 7 |
| NOW Broadband | 9 |
| Plusnet | 12 |
| BT | 12 |
| Virgin Media | 15 |
| Vodafone | 16 |
| Shell Energy | 16 |
| TalkTalk | 20 |
| Industry average | 12 |