The biannual UK Customer Satisfaction Index (UKCSI) ranks Tesco Mobile and Sky Mobile among the top 20 organisations.
The UKCSI, compiled by The Institute of Customer Service, surveys customer satisfaction across the United Kingdom twice a year.
The independent report looks at how customer satisfaction levels are changing, as well as benchmarks 281 organisations.
Tesco Mobile and Sky Mobile were the only telecommunications providers to rank in the top 20 organisations, with a score of 84.5 and 83.4 respectively.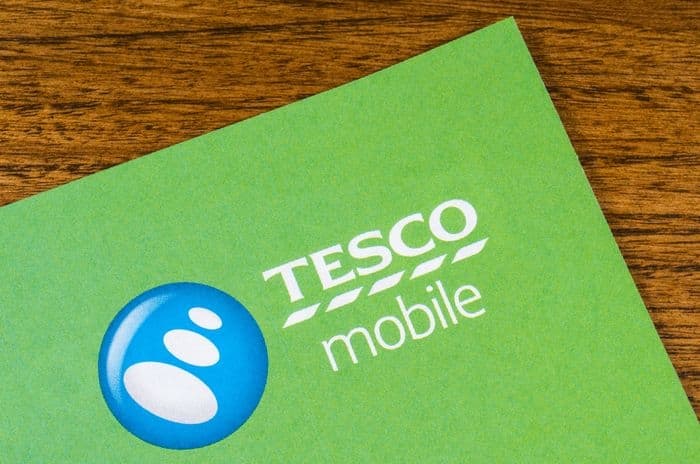 Credit: chrisdorney/Shutterstock.com
Best for customer satisfaction
UKCSI survey and rank organisations across the UK based on a customer satisfaction score out of 100.
The score is based on five main parts: Experiences, Complaint Handling, Customer Ethos, Emotional Connection, and Ethics.
The report highlights the top 50 organisations out of 281, with Tesco Mobile ranking 7th, and Sky Mobile coming 16th.
While Tesco Mobile are the highest-ranking telecommunications provider, their score has decreased by 1.6 points since the previous year, when they ranked 4th.
Sky Mobile improved their customer satisfaction score by 1.3 points, and moved from position 57th last year, to 16th in July 2023.
The only other telecommunications service provider in the top 50 is GiffGaff, who placed 34th, an improvement over their position of 67th last year.
Interestingly, all three of these mobile virtual network operators (MVNOs) use the O2 network to deliver their service. Yet, O2 are reported to have the slowest 5G speeds out of all four major networks, which perhaps suggests speed isn't the most important measure of a good service for customers.
Tesco Mobile, Sky Mobile, and GiffGaff, also all generally perform well in other independent research into mobile customer service.
Most improved
While Tesco Mobile, Sky Mobile, and GiffGaff all saw noticeable movements in their ranking over the past year, the UKCSI survey also reports on the top 20 most improved organisations.
Plusnet appear second in this measure, with an increase of 3.7 points on their score, boosting their score from 73.4 in July 2022, to 77.1 in July 2023.
The improvement echoes research from regulator Ofcom, that found Plusnet both reduced complaints levels, and improved their customer satisfaction score to 89%, the highest rating in the market, in 2022.
Market changes
The UKCSI customer satisfaction report surveys over 10,000 customers, and is geographically and demographically representative of the UK population. Over 52,000 responses are gathered in total, with at least 3,500 responses in each sector.
It should be said however, that for telecommunications & media, the UKCSI report only looks at 13 of the largest providers, including: BT, EE, GiffGaff, O2, Plusnet, Sky, Sky Mobile, TalkTalk, Tesco Mobile, Three, Virgin Media, Virgin Mobile, and Vodafone.
While these make up the bulk of market share, many of the smaller firms often have very high levels of customer service and satisfaction, but don't always make it into these surveys.
Overall satisfaction across all sectors has continue to decline, with the combined score dropping to 76.6, the lowest in 8 years.
Telecommunications & media saw a decrease in satisfaction among customers of 1.2 points, while the main driver of lower satisfaction levels has been utilities and transport, with declines of 4.6 and 3.9 points respectively. That's somewhat unsurprising considering the cost of energy over the past year.
Some of the main reasons for a reduction in customer satisfaction overall include a greater adverse impact of poor experiences, long wait times to resolve complaints and more unresolved complaints, and more negative behaviours from organisations when customers had to make a complaint.