Plusnet broadband has reintroduced exclusive discounts and offers as a loyalty perk for their existing customers.
Plusnet broadband customers can look forward to claiming exclusive money off rewards through the provider's new My Perks loyalty scheme.
Perks include 65% off gousto homecooked meals, a free 60-day tastecard trial, a 30-day free trial of Amazon's Audible, among other discounts.
Plusnet say My Perks offers will rotate with new deals and they'll also be running give-aways and prize draws.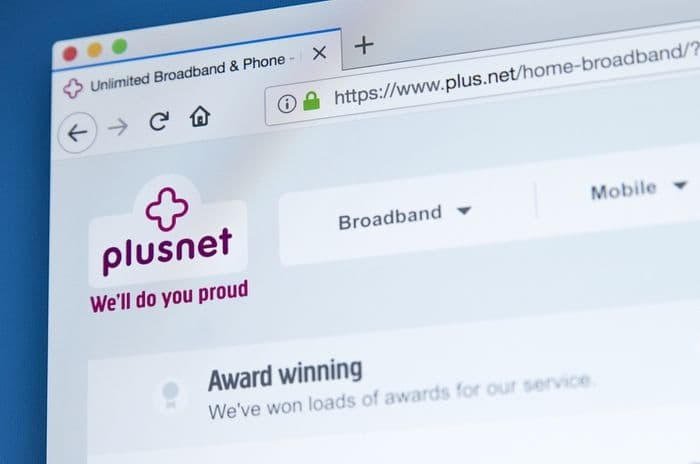 Credit: chrisdorney/Shutterstock.com
Plusnet My Perks
My Perks isn't totally new to Plusnet, as they previously ran the discount scheme in 2018, although back then they had more deals focused around their now-withdrawn TV and mobile services.
Now Plusnet are reintroducing My Perks with a range of money off discounts with other retailers and service providers.
Food makes a big appearance, with discounts available on gousto homecooked meals, SimplyCook home delivery recipes, TasteCard, Rise coffee, Jimmy's Iced Coffee, and even Tails dog food.
It's an interesting after effect of the pandemic that discounts centre so heavily around home delivery services, with TasteCard standing alone in their offer of 2 for 1 meals at UK restaurants and savings on cinema tickets.
Customers can look forward to 65% off at gousto, with a further 25% off the first two months of home delivered meals. SimplyCook customers can get their first four recipes for free, and just pay £1 postage.
My Perks also includes offers from Amazon Audible with a 30-day free trial, a two-week free trial of tailor-made kibble dog food, 30-days of FIIT membership to get fit at home, and 10% off at magazines direct.
It's also possible to save on coffee delivery, from both Rise and Jimmy's Iced Coffee, for any coffee lovers out there.
How to claim
Existing Plusnet broadband customers simply need to login to their account to view and access their new My Perks offers.
Plusnet say offers will rotate, so even if there is nothing tempting right now, it's worth keeping an eye on as new discounts and promotions are added.
The My Perks page suggests customers update their contact preferences so Plusnet can get in touch and let them know of any give-aways and prize draws that will be coming up on My Perks.
New customers looking for a broadband deal can compare the latest Plusnet prices here, where My Perks will be included in all packages. You can also read our in-depth Plusnet broadband review.
Budget provider
Plusnet has been a BT-owned broadband brand since 2007 when the incumbent took over the Yorkshire provider alongside smaller ISP Madasafish.
However, it's only been in recent years we've seen the pairing down of the Plusnet service, with BT removing Plusnet TV services from both new and existing customers, and more recently retiring Plusnet Mobile in favour of other BT-brand EE.
Yet, Plusnet is a strong consumer brand, with accolades for reliability metrics, winning the Most Reliable Provider award in the 2023 Choose Broadband Awards, as well as high satisfaction among existing customers, with the provider ranked first in Ofcom's latest industry review of customer service in the market.
So, it's unlikely the budget broadband provider will be going anywhere just yet.
Plusnet full fibre
While TV and mobile services have been withdrawn, Plusnet have recently launched a gigabit-capable broadband package, Full Fibre 900, which is now one of the cheapest 1Gb deals available nationwide.
Costing just £41.99 per month, with free setup, it's cheaper than rival packages from TalkTalk, Vodafone, Virgin Media, Shell Energy Broadband, and Sky.
While they previously launched full fibre deals back in August 2022, at that time they only offered speeds up to 500Mb per second.
For households on a budget, it's also still possible to sign up to Plusnet fibre to the cabinet broadband, which costs just £24.99 per month for 36Mb average download speeds, or £26.99 per month for 66Mb speeds.
Ultimately, My Perks is an added incentive to sign up to the budget provider, yet the company's recent strong performance for customer service and satisfaction, as well as their record for reliability, may be a better reason to switch.