Plusnet have begun prioritising sales of full fibre broadband, removing superfast plans from some areas.
As of today, customers looking to sign up to Plusnet broadband will only be able to choose a broadband-only deal, with the provider ditching their phone service.
In addition, anyone living in a full fibre enabled area will no longer be able to opt for a superfast fibre to the cabinet connection instead.
The changes come as Openreach plans to stop all new phone line installations from September, ahead of the general closure of the copper phone network by 2025.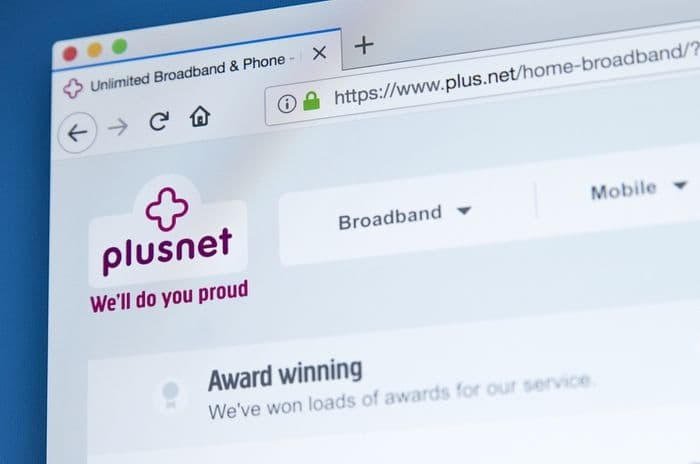 Credit: chrisdorney/Shutterstock.com
Full fibre first
Joining parent company BT, Plusnet is moving to a full fibre first approach from today, prioritising the installation of full fibre to the premises connections wherever they're available.
This brings Plusnet in line with BT, as well as other Openreach resellers including Sky.
Previously, new customers could choose between full fibre or a superfast fibre to the cabinet connection where they could continue to connect via their existing phone line.
It's a change driven by pricing structures through BT wholesale, who are incentivising resellers to move customers to full fibre plans ahead of the closure of the phone line network.
However, considering Plusnet is part of the BT Group, it's somewhat surprising it hasn't happened before now, with other providers including Sky already using this approach.
Broadband only
As well as prioritising full fibre, Plusnet have also removed the phone service from their fibre to the cabinet packages.
Yet, unlike BT, Plusnet are matching their full fibre plans by only offering broadband-only lines and not giving customers the choice to add a digital phone line.
Undoubtedly this echoes BT's intention to run Plusnet as a paired down budget broadband provider, while additional services, like pay TV, mobile, and now a home phone, are only available when customers sign up with BT or their other broadband brand EE.
While we have seen the launch of a discount scheme, in March 2023 Plusnet withdrew their mobile service to new customers, and more recently informed existing customers the service will be closing down in the coming months.
The provider also confirmed their TV service would be closing to all existing customers in August 2021, after ceasing to sell the add-on in January of the same year.
Saving money
While the updates to Plusnet's website suggest a broadband-only line benefits customers by removing the need to pay for a phone line they don't use, prices only seem to have reduced by £2 per month on the superfast plans.
Plusnet Unlimited Extra was previously priced at £26.99 per month, and is now listed at £24.99 per month.
The plan offers average download speeds of 66Mb per second, but cheaper deals are still available from providers including NOW Broadband at just £22 per month and Shell Energy Broadband for £24.99 per month.
However, Shell Energy Broadband also use a full fibre first approach, which means the providers still offering fibre to the cabinet connections where Openreach FTTP is available is dwindling.
As NOW only offers these deals, it'll be interesting to see at what point they too move to full fibre as a provider that's also been kept strictly budget-based by parent company Sky.