Which broadband provider offers the best customer service?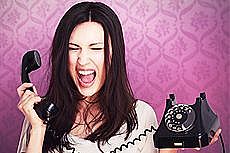 WHEN we decide to look for a new broadband provider, it's likely we've experienced less than stellar customer service from the old one.
But how can we ensure that we're not about to jump from the frying pan into the fire?
To get a clear picture on how each broadband provider fares, we've looked at results from Ofcom's annual service quality report, which relates specifically to customer service, and the annual Which? survey into broadband customer satisfaction, which covers broader issues like connection quality and reliability, as well as customer service.
We've also looked at the results of PC Pro's Excellence Awards 2016, which look at a range of factors to decide which broadband ISP is the best, including customer support, reliability and value for money.
The best customer service for broadband
Based on the information we have available from Ofcom, Which? and PC Pro, Choose's top broadband providers for customer service are:
Says who?
In April 2017 Ofcom published its annual service quality report, detailing the different levels of customer service experienced across broadband, mobile and landline providers.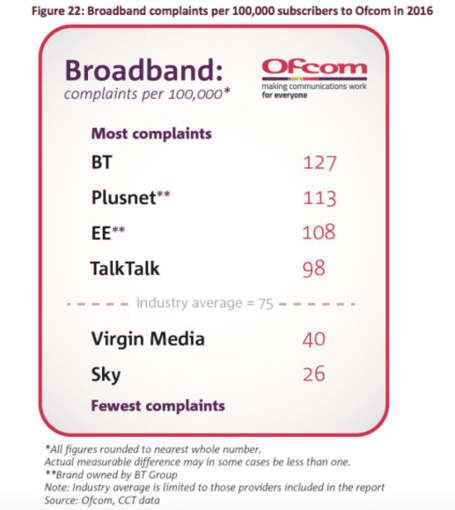 As the graphic to the right shows Virgin and Sky had the fewest complaints per 100,000 to Ofcom in 2016. However, there was an increase in complaints for both providers when compared to 2015.
In 2015, Virgin received an impressively low 11 complaints per 100,000 customers while Sky only had seven complaints from the same number of customers.
BT doesn't fare well here considering the fact that Plusnet and EE are both owned by the company - so it essentially holds the top three spots for customer complaints. There's more on complaints below.
Virgin and Sky also fare well with regards to Ofcom's more specific customer satisfaction data for broadband only.
Broadband satisfaction overview by provider: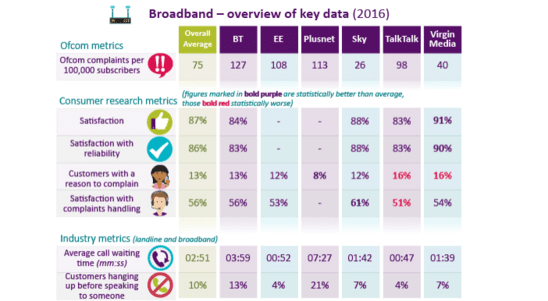 SOURCE: Ofcom, April 2017.
As the graphic shows, the industry average for customer satisfaction is 87% and both Sky and Virgin exceed this, with 88% and 91% respectively.
In the report, Sky also performed particularly well when specific aspects of customer service were measured.
For example, Sky exceeded average satisfaction levels for measurements relating to call handling, including the courtesy and politeness of customer service agents, the agent doing what they said they would and their willingness to help resolve an issue.
They were also the most willing to offer some kind of compensation or goodwill gesture when there was an issue.
Virgin exceed the average customer satisfaction levels for ease of finding their contact details to get help and for ease of getting through to the right person (on the phone).
Which? take a more comprehensive view of providers.
In their latest assessment of the broadband market published in April of this year, it's the smaller providers who come out on top.
The best providers for customer service were:
Zen Internet
Utility Warehouse
Zen come out with a total customer service satisfaction score of 86%, followed closely by Utility Warehouse with 81%.
They were the only companies to earn five stars for their customer service and as a result Which? has given them its Recommended Provider stamp of approval.
In addition, over 70% of Zen and Utility Warehouse customers said their broadband connection was excellent or good. Compare this to the 18% of customers who rated TalkTalk's broadband either poor or very poor.
There's quite a gap between second and third place, with John Lewis Broadband coming in with 68% for customer service satisfaction.
Given that John Lewis Broadband is basically Plusnet with a different label - only the branding and prices are different - it's interesting that Plusnet came fifth in the Which? survey, with a satisfaction score of 65%.
Plusnet also dropped from fourth place in 2016 to fifth place this year, indicating that customers may be increasingly unhappy with their customer service.
However, Plusnet's scores are an improvement on their performance in 2015, following a spate of issues for the ISP.
Issues aside, Plusnet fared pretty well with PC Pro readers.
In 2016, PC Pro's Excellence Awards collated the ratings and opinions of more than 5,000 readers.
Note that readers were asked for their opinion on customer support rather than customer service. This distinction is important because it primarily covers technical support rather than other areas of customer service that the Ofcom and Which? surveys covered.
PC Pro's top three providers have remained unchanged since 2014:
Zen Internet
Plusnet
Virgin Media
Zen Internet has scooped Best ISP for the 13th year in a row now, with an overall score of 95% and a score of 98% for both customer support and reliability. In fact, as far as PC Pro readers are concerned the ISP comes out on top for all categories - they also scored 93% for speed of connection and 87% for value for money.
Plusnet fared well with an overall score of 79%. They scored 77% for customer support, 81% for reliability and 78% of respondents thought they provided the best value for money.
After Zen and Plusnet, PC Pro readers placed Virgin Media third with an overall score of 76%. Virgin scored 68% for customer support and 76% for reliability.
Interestingly, in the PC Pro Excellence Awards Virgin comes out far ahead of its rival Sky, which gained an overall score of just 59%. This is unlike the Ofcom and Which? surveys, where Sky and Virgin sit side-by-side at the top of the ratings.
Note that voting for the 2017 PC Pro Excellence Awards opened in July but we'll have to wait until later in the year for the results to be announced.
...And the worst
The Choose bottom three broadband providers for customer service are:
Says who?
According to Ofcom, BT is the most complained about broadband provider, with 127 complaints per 100,000 customers. It is closely followed by Plusnet with 113 complaints per 100,000 connections and EE with 108 per 100,000.
When we remember that EE and Plusnet are owned by BT the problem for the company becomes more apparent.
See the graph below for a better overview of complaints over the past couple of years.
Broadband complaints per 100,000 customers/connections, monthly: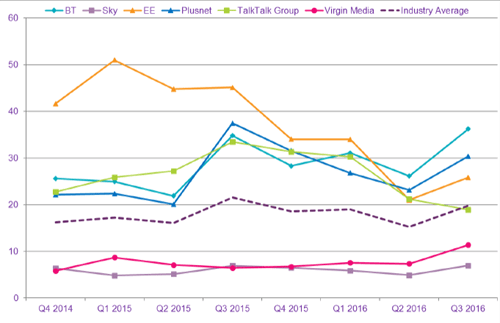 SOURCE: Ofcom Telecoms and Pay TV Complaints, December 2016. Available here [pdf].
As the figure above shows, EE have made serious efforts to improve their customer service and complaints about them to Ofcom have reduced since 2014, but BT have found themselves garnering more and more complaints.
Echoing BT's figures in every quarter in the above graph is Plusnet. However, seeing as Plusnet rate well for customer satisfaction with Which? and PCPro they avoid being in our bottom three.
The main area of concern for Plusnet is that they have the longest call waiting time for customers who want to talk to a customer service agent.

SOURCE: Ofcom Telecoms and Pay TV Complaints, April 2017. Available here.
At over seven minutes not only is this the longest call waiting time but it is the longest by a considerable margin, bearing in mind that the next longest wait is with BT at just under four minutes.
Plusnet also had the highest percentage of customers who drop a call whilst waiting to talk to a customer service operator - which isn't surprising considering how long the average wait time is.
The Ofcom report states that 21% of Plusnet's calls were dropped while waiting for an operator. Again, this is by far the worst score - followed next by BT with 13% of customers who gave up before speaking to someone.
One surprise in Ofcom's figures is how well TalkTalk fare, with an overall satisfaction rate of 83%.
As the graphic above shows, they have the quickest average call waiting time at a speedy 47 seconds. They also share the lowest percentage of customers who drop the call before speaking to someone with EE, with just 4% of both of their customers doing this.
However, they have had major customer service problems in the past, such as integrating Tiscali customers, and although they focused on getting their house in order following 2015's big data breach they still have room for improvement.
For example, Ofcom found that TalkTalk customers had the most reason to complain about a service - with 16% of customers doing so.
Perhaps surprisingly the figure is the same for Virgin Media, which as discussed earlier, is in the top two for customer service.
But although the same percentage of customers had a reason to complain, Virgin did a much better job than TalkTalk at handling these complaints.
This is borne out by the fact that in the Ofcom report TalkTalk customers were the least satisfied with the customer service they received - with just a 51% satisfaction rate.
The theme is continued in the latest Which? report. Of the 12 companies that customers were surveyed about, TalkTalk came bottom for customer service with a 38% satisfaction rate.
BT disappointed here too with a rating of 45%, although this is a slight improvement from the 41% they managed in 2016. EE achieved an overall rating of 48% to complete the bottom three.
Interestingly, all of the main providers fared relatively badly in the latest Which? survey. Sky scored 49% and Virgin managed 52%, which placed it at the top of the pile for the large providers.
Similarly to the Which? report, the PC Pro awards placed TalkTalk last with an overall satisfaction rating of 55% and a score of just 47% for customer support.
While EE are no longer bottom of the heap over at PC Pro - their overall score of 57% places them second from last - their customer service rating dropped from 55% in 2015 to 52% in 2016.
So although there have been fewer complaints to Ofcom about EE over the past couple of years, PC Pro's findings indicate that EE's customer service still requires some improvement.
Taking the plunge
While the surveys above and broadband provider reputations can provide a good general guide to customer service, there are some other points to consider before taking the plunge.
Key indicators
The best and worst broadband providers listed above are based on the independent data that's available to us.
However, over the years we've noticed there are some key indicators, aside from reputation, which suggest that customer service from a broadband provider will be good or exceptional.
These key indicators are listed below:
Small ISPs over large brands: there are exceptions either way but this is a good rule of thumb.
Free support numbers are a good sign: see below for more on this.
Service starts at sales: broadband mis-selling is still all too common and tends to lead to complaints, so if sales are suspicious the chance of poor service increases.
Note too that taking out an unsuitable broadband contract - for example, one that's restrictive on home moves when we know we'll have to move house - is one of the major causes of broadband customer service woe.
Make sure to clue up before signing up with our guide to broadband contracts.
Finally, a small minority of people may need to think about which ISPs actively support those who may be at risk of online harassment: find out what they can do here.
Technical support numbers and forums
Another way to tell which broadband providers take customer service and technical support seriously is to have a look at the methods they use to communicate with their customers.
For example, most broadband providers have readily available information on their websites about different ways that customers can contact them, whether to make a complaint or for another reason.
Most also have helpful online forums where customers and experts can chat about broadband issues, share guides and check local services.
While it's now illegal for businesses to use revenue-generating numbers (like 0845 and 0870) for dedicated complaints lines, they can still use them for technical services. There's more on technical support here.
Look for 0800 and 0300 numbers, which will count as free or inclusive under most call plans. Our guide to free broadband technical support has more information on the support different ISPs offer.
A caveat
At Choose, we use all of the sources listed above, as well as the feedback we receive from site users, when we evaluate broadband provider performance.
However, just like everyone else looking for a new ISP we are, to some extent, shooting in the dark.
There are still happy TalkTalk customers to be found and we're sure, with a bit of digging (maybe a lot of digging), there's someone out there with some unkind things to say about customer service kings Zen.
Moreover, generally well regarded ISPs like AAISP don't even get counted.
There are no guarantees and, what's more, provider reputations often become self-fulfilling prophecies. Calling with the expectation of poor service can lead people to subsequently view their encounter more negatively than they would have otherwise done.
We can use past performance as a guide but it's up to us to choose the right broadband provider based on a whole range of different factors.
For those who do want to leave their ISP and take their chances with a new provider, take a look at this guide.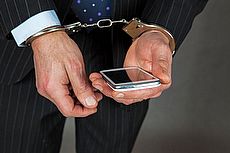 23 November 2017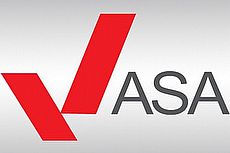 23 November 2017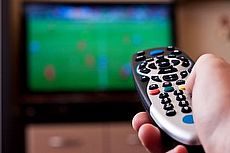 15 November 2017
Follow us or subscribe for FREE updates and special offers