2021 ISPA Awards see Community Fibre scooping three major awards with Netgem and CityFibre among the other winners.
Community Fibre took the Best Consumer ISP award for the second year in a row, while Hyperoptic were highly commended for the second consecutive year.
Community Fibre were also awarded the new Best Ultrafast ISP award thanks to their pricing model and multi-gigabit broadband services and the Social Impact Award.
There were also awards for Netgem, CityFibre and B4RN on the night.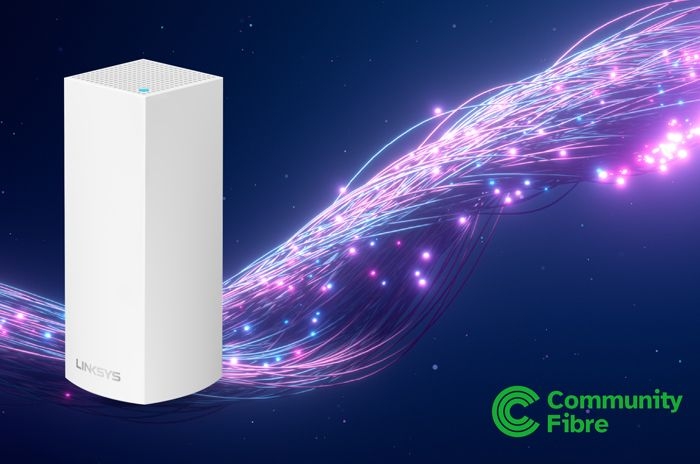 © Community Fibre
Community Fibre
The bigger winner at the 2021 ISPA Awards was Community Fibre who took both the Best Consumer ISP and Best Ultrafast ISP awards.
The Best Ultrafast ISP award was a new one for 2021 and reflects the increased competition in the ultrafast broadband market.
Community Fibre took the inaugural award thanks to their fair pricing and offering multi-gigabit services to customers. Judges also highlighted their focus on the future by using AI to predict and fix problems on the network.
Judges also said a key factor in awarding them the Best Consumer ISP award for the second consecutive year was their focus on social housing and working in partnerships with local councils in London to bridge the social divide.
It was a close contest with Hyperoptic highly commended by judges for similar commitments to affordable tariffs and continuing their broadband deployment outside London.
Read our review of Community Fibre and our guide on Community Fibre vs Hyperoptic broadband for more information about the two providers.
Social Impact Award
The third award received by Community Fibre was the competitive Social Impact Award.
Again, judges praised their commitment to social issues, highlighting their support for isolated households and disadvantaged children alongside with their provision of free gigabit broadband for community locations and free laptops.
Community Fibre is a London-centric ISP and their services are active in many boroughs across the capital. They have an extensive network in boroughs including Brent, Croydon and Tower Hamlets.
As of July 2021, their services were available to 300,000 homes, tripling their network footprint in just 18 months. They aim to reach 1 million properties by 2023.
Other winners
Alongside some technical awards, there were some other notable winners who may be of interest to Choose readers.
Netgem were given the Best Customer Solution award for their internet streaming service that helps to expand competition in the UK pay TV market. The company has recently signed their biggest deal yet with TalkTalk to provide a 4K TV service to their customers.
CityFibre were named as Best Infrastructure Provider for providing full fibre competition across the UK and their commitment to encouraging innovation.
This was a timely award for CityFibre who confirmed this week they have reached their target of passing 1 million premises with their full fibre network months before their own deadline of the end of the year.
Other awards went to B4RN who were named Best Rural ISP, Cerberus who took the Best Business ISP award and Plume who were given the Best Cyber Security gong.
The Internet Service Providers' Association Awards are held annually and are now in their 23rd year.
Data from Think Broadband is used to shortlist finalists while the ultimate award decisions are made by a panel of eight industry experts.
Previous winners include Gigaclear who were awarded Best Rural ISP at the 2020 awards ceremony.