Vodafone again recorded the highest number of complaints per 100,000 customers, taking them back to their 2019 peak of 30.
On the other end of the spectrum, EE have regained their crown as the broadband company with the lowest complaint levels with 6 per 100,000 customers.
The level of pay TV complaints remain steady at 5 per 100,000 customers, while Virgin Mobile complaints recovered in Q4 2020 after a spike in the previous quarter.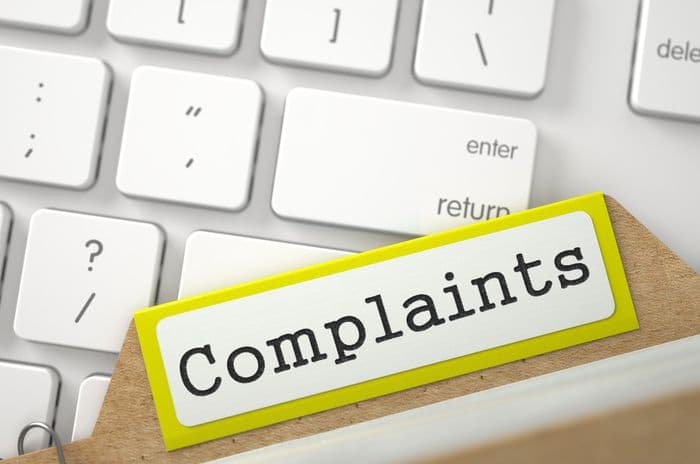 Credit: Shutterstock.com
Broadband complaints
On average, broadband providers received 16 complaints per 100,000 customers in the last quarter of 2020.
This is a slight increase on the figure seen in Q3 2020 (15), but it marks a continued increase compared to the 10 per 100,000 recorded in Q2 2020 at the height of the coronavirus pandemic.
Vodafone are the worst performer in these figures, registering complaint levels of 30 per 100,000 customers, almost double the industry average.
They have yet to really lower their complaints since they first entered the rankings in Q3 2018, and they have been the most complained about provider for six of the last eight quarters.
Several other providers have seen an uptick in complaints including Virgin Media who rose to 23 from 20 in Q3 2020. That Q3 figure was double the 10 seen in Q1, so it marks the continuation of a downward trend for them too.
Virgin's joint venture with O2 was recently provisionally approved by the Competition and Markets Authority (CMA) and should be going ahead this year.
Best performers
EE took the top spot as the broadband provider with the lowest number of complaints after briefly losing their crown to Sky last quarter.
The difference between the two providers is slim, yet they help to pull the industry average number of complaints down.
BT is the only other provider with complaint levels below the industry average as Ofcom ceased to count the Post Office in Q3 2020 when they stopped taking on new customers ahead of their customer acquisition by Shell Energy Broadband.
Read more about broadband customer service and the best providers.
Other sectors
Pay TV complaint levels remained at 5 per 100,000 customers for the second consecutive quarter, although this was subject to some provider fluctuations.
While BT saw their complaints fall from 10 to 8 per 100,000 customers, Virgin Media saw an increase from 11 to 12 and TalkTalk TV complaints increased from 3 to 5.
Sky's levels remained consistent at 1 complaint per 100,000 customers.
If we look at pay monthly mobile complaints, the industry average is 3 per 100,000 customers, a slight reduction from the 4 recorded in the previous quarter.
The best performer remains Tesco Mobile, but O2, EE and Sky Mobile all recorded levels below the industry average.
At the other end of the scale, Three and iD Mobile both recorded 6 complaints per 100,000 customers, Virgin Mobile and Vodafone both recorded 5 and BT were just slightly above the average with 4.
As we explain in our guide to the best mobile networks for customer service, Tesco Mobile don't just have a low complaints record, but they also back it up with higher satisfaction levels and a good record in the UK Customer Service Index (UKCSI) too.