It means they top the table as the least complained about provider for the third quarter of 2020.
At the other end of the table, Vodafone are once again the most complained about provider, while Plusnet experienced a surge in complaints too.
Tesco Mobile and Sky were named as the least complained about mobile provider and pay TV services.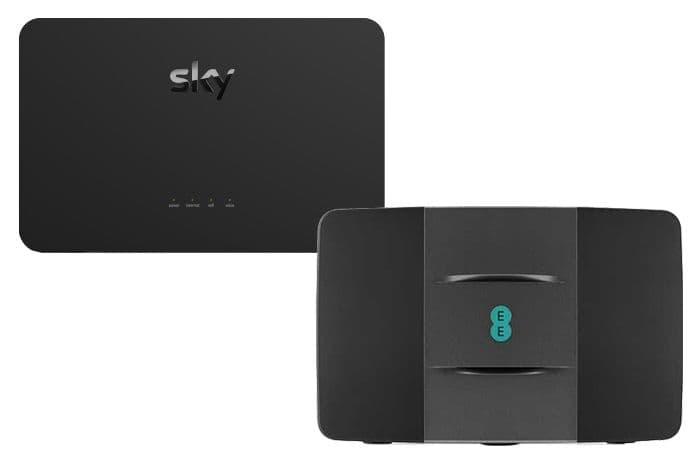 Broadband complaints
Sky's broadband complaint levels have been low for many quarters now, but they managed to leapfrog EE into first place in Q3 2020.
They registered 6 complaints per 100,000 customers compared to EE's 7, although both figures were an increase on Q2 where Sky registered 4 and EE clocked up 3 per 100,000 customers.
So, the overall complaints performance of both providers worsened, but EE's showed the more marked decrease.
Only the Post Office managed to join Sky and EE below the industry average number of complaints, registering 13 per 100,000 customers during the quarter. That was an improvement on the 16 reported in the previous quarter.
Complaint trends
After reaching a low of an average 10 complaints per 100,000 fixed line broadband customers in Q2 2020, the average rose by 50% to 15 in Q3.
While Vodafone's long-running complaint issues continued, two other ISPs recorded big leaps in the number of complaints.
Plusnet's complaint rate from Q2 to Q3 sharply increased from 10 to 23, putting them back to the high levels seen in 2019 as the fallout from their billing system issues persisted.
Although Ofcom don't give a breakdown for why Plusnet's broadband customers were complaining, they do look more closely at why their landline customers were (and why they registered the most complaints of any landline provider during the quarter). They say:
42% of complaints related to faults, service and provisioning issues
24% were regarding complaints handling
18% were about billing, pricing and charges
It's a far cry from August 2020 where Plusnet's performance as a broadband provider was praised in Ofcom's annual Comparing Service Quality report.
Similarly, Virgin Media experienced a spike in broadband complaints from 12 up to 20 per 100,000 customers and were closely behind Plusnet in landline complaints too. On their landline complaints, Ofcom said:
36% were about complaints handling
23% were connected to faults, services and provisioning issues
22% were related to billing, pricing and charges
The figures for Q3 covered July to September 2020, and Ofcom suggest more customers were able to lodge complaints as the UK came out of the first coronavirus lockdown.
Other sectors
Ofcom's complaint figures also cover major pay monthly mobile operators and pay TV providers too.
Tesco Mobile, Sky and EE were at the top of the table for low levels of mobile complaints, with Ofcom saying their results should be considered comparable.
Virgin Mobile generated the highest level of complaints, registering 9 per 100,000 customers compared to second-poorest Three.
Ofcom say the main drivers of complaints for Virgin Mobile were:
Changing provider (32%)
Complaints handling (31%)
Billing, pricing and charges (15%)
On the pay TV side of things, Virgin Media again ranked as the poorest provider with 11 complaints per 100,000 customers, 10 more than best-performing Sky TV.
The problems for Virgin Media's TV customers were complaints handling (40%), billing, pricing and charges (24%), and faults, service and provisioning issues (20%).
Learn more about the best mobile networks for customer service.