Ofcom's guidance includes instructions on what companies can do to support their vulnerable customers.
It also includes specific examples of how to treat customers who are struggling with their bills or who have been victims of crime.
This is the latest in a series of announcements from Ofcom about fairness for customers in the communications industry.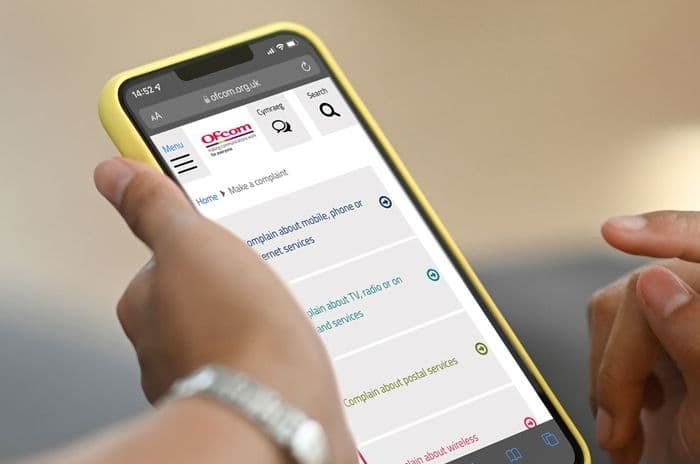 Source: Ofcom
Treating customers fairly
Ofcom have set out five distinct areas where companies can take act to support vulnerable customers and treat them fairly:
Companies should publish policies for treating vulnerable customers fairly which are easy to understand and up to date
Customers should be asked about potential vulnerabilities at the earliest opportunity to help identify them and communicate their support options
Frontline staff should record and update customer information on a secure system accessible by other frontline staff to minimise the need for customers to repeat themselves if passed from department to department
Staff should be trained appropriately and should be able to communicate with empathy and support, recognising the potential signifiers of vulnerability which a customer may be unwilling to explicitly address
Companies should monitor and evaluate changes in their complaint levels, customer service survey results or any other feedback they receive from customers to check they're living up to the spirit of the guidance
Ofcom are clear this guidance isn't exhaustive and will be reviewed over time, checking companies are performing in line with both this guidance and the Fairness for Customers Commitments established in June 2019.
Vulnerability
Ofcom say the coronavirus pandemic has increased the possibility customers' circumstances will change suddenly and, certainly, communications companies reacted swiftly to help vulnerable customers affected by the crisis.
However, Ofcom point out anyone can face circumstances which make them either temporarily or permanently vulnerable, citing the following statistics as evidence:
14.1 million UK residents have a disability
2.5 million are living with cancer
Almost 1 million are affected by dementia
1 in 6 adults experience mental health problems every week
23% of people suffer anxiety when dealing with service providers
To assist companies, Ofcom have provided best practice guidance to support customers who are behind on their bills, including the options for payment deferrals and a focus on realistic payment plans as well as signposting customers to debt support agencies.
Similarly, Ofcom provided guidance on helping victims of crime such as those who have had their mobiles taken by the police for evidence purposes, ensuring they don't pay for mobile services they can't use.
Fairness for customers
Ofcom is on a continuing drive to improve fairness within the communications sector, and this latest best practice guidelines builds on other commitments they have extracted from providers.
In January 2020, they released a five-point framework to show how they would assess whether customers were being treated fairly by companies.
Vulnerable customers are at the heart of Ofcom's assessment criteria, with the regulator more likely to rebuke companies for treating vulnerable people unfairly than other customer groups.
To take a specific example publicised just before Ofcom published their fairness framework, the Post Office were fined £175,000 for breaching rules about the relay services used by disabled people to make telephone calls.
Companies aren't permitted to charge disabled customers more for using comparable phone services, even when relay services are involved, yet the Post Office did so for five years and knew they were doing so for part of that time.
Ofcom's approach to fairness also recognises that vulnerable customers are less likely to compare broadband and switch providers, so they agreed with broadband and mobile companies that out of contract charges for customers would be altered from March 2020.