O2 mobile broadband: SIMs, dongles and more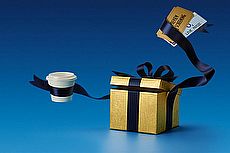 © O2
O2 frequently score highly for customer satisfaction and network reliability, and for their flexible approach to paying for mobile devices bought on one of their plans.
As well as the mobile phone services, priority ticket booking and cheap or free coffees and lunches, they also provide a good range of mobile broadband deals ranging from light use PAYG SIMs to two-year tablet and mobile wi-fi plans with generous allowances.
And while the ability to tether means that existing O2 customers might not feel any need to get another SIM purely for a mobile data connection, the network aren't above offering discounts for additional devices or airtime plans.
Skip ahead to find out about those, or keep reading to find out about each method of getting online on the go in turn.
Data SIMs
All of O2's mobile data plans include free access to O2's public wi-fi network. There are more than 15,000 O2 powered hotspots in the UK, courtesy of Costa, Pizza Hut, HMV, Debenhams and David Lloyd Leisure Centres, among others.
Pay as you go data SIMs
O2 will provide customers with a pay as you go data SIM free of charge; once we've requested and activated it, we'll be given a choice of PAYG bundles ranging from short and sweet daily plans to larger bundles that last for up to a year.
Those looking for a shorter blast of data can choose from the following:
| | Preloaded data | Valid | Price | |
| --- | --- | --- | --- | --- |
| | 300MB | 1 day | £3 | |
| | 300MB | 1 month | £5 | |
| | 1GB | 1 month* | £10 | |
| | 3GB | 1 month* | £16 | |
| | 5GB | 1 month* | £16 | |
| | 10GB | 1 month* | £25 | |
*30 days for iPad users.
PAYG customers who find their usage settles after a couple of months may want to switch to one of O2's Steady Surfer plans: those offering 1GB or more above can be set to recur every month (or 30 days for iPad users), and come with a 10% discount on the listed prices.
If they do this and they find that one month they need extra data, they'll have to add a bolt-on rather than queuing up a fresh top-up pack.
They've two options. They can either add a one-off bolt-on from this list-
Bolt-on
Data
Price
Snack 100MB
100MB
Valid 31 days
£2
Snack 250MB
250MB
Valid 31 days
£4
Snack 500MB
500MB
Valid 31 days
£6
The Works One-off
1GB
Valid 31 days
£10
-or they can add a recurring bolt-on from the selection available to pay monthly customers.
Those who want a larger allowance, or who want to know they'll have data available in a month or so without needing to top up first, may find one of the following more suitable:
Pay monthly data SIMs
O2 separate out their pay monthly SIM plans according to whether we want one for a mobile handset, a tablet or iPad, or a mobile wi-fi device - but anyone looking for a data SIM will find that the plans for tablets and dongles are identical.
As with their phone SIMs, O2 offer those wanting a data SIM the choice of a 30-day contract or a 12-month deal. There's an extra SIM plan available on 30 day terms - 500MB, suitable for light users - otherwise the length of contract is the only difference between the plans.
Data
Contract term
Monthly price
500MB
30 days
£5
2GB
30 days OR
12 months
£11
5GB
30 days OR
12 months
£15
15GB
30 days OR
12 months
£20
Extra data
There's only one choice when it comes to one-off data bolt-ons for pay monthly customers; O2 sell most of their extra data add-ons on automatically recurring terms:
| | Extra data | Price |
| --- | --- | --- |
| | 100MB | £3/mth |
| | 500MB | £6/mth |
| | 1GB | £10/mth |
| | 2GB | £13/mth |
| | 1GB (one-off) | £10 |
Bolt-ons can be queued up to provide seamless data usage, but as is often the case, there's no rollover facility for any extra data we haven't used when by the end of that month.
Alternatively, existing O2 customers may be able to get more data without having to pay for it, as we explain below.
Tablets and iPads
Those of us wanting a tablet or iPad to go with our data SIM have a decent selection to choose from: a couple of budget Alcatel and Huawei models, some mid-range Samsung Galaxies, and the usual top end Samsungs and iPads.
Those looking for a few more mid-range options might want to consider getting a refurbished device - like the other networks, O2 check and repackage devices returned within the cooling off period, and resell them at slightly lower prices.
They're all sold on 24-month terms under the O2 Refresh scheme.
As we explain in our full network review, O2 give customers two or three options when it comes to upfront and monthly payments, including allowing us to pay for the device in full then paying only for usage from month to month.
Tablets on O2
Click here
to visit O2 and
browse their tablets and iPads
That means that upfront costs can vary not only from device to device, but for any given device: at the time we're writing this review for example, it's possible to get the Apple iPad Pro 9.7 inch with 500MB of data from as little as £24.99 upfront and £36 a month, or for £645 upfront and £5 a month.
Mobile broadband devices
Whether we want to commit to a pay monthly deal or just fancy having mobile wi-fi as a backup plan, O2 provide a choice of two dongles, two pocket hotspots, and a 12V powered in-car wi-fi device.
The more expensive dongle can also be used as a wi-fi hotspot to provide connections for up to 10 devices, making it a much cheaper and neater alternative to standard pocket hotspots - although it needs to be plugged into a USB port to function.
Device
Pay as you go
Pay monthly
Upfront price
Monthly price
Huawei 4G dongle
From £30
£0 to £25
£5 to £26
Huawei 4G dongle with wi-fi hotspot
From £35
£11 to £36
£5 to £26
Huawei 4G Pocket Hotspot
From £45
£15.99 to £40
£5 to £26
Huawei 4G Pocket Hotspot Plus
From £77
£19.99 to £95
£5 to £28
Huawei 4G in-car wi-fi
From £60
£9.99 to £58
£5 to £27
For the most up to date devices and tariffs available, check our comparison table here.
Tethering a mobile phone
Most mobile operators say that tethering is allowed, or it isn't. O2 allow it, but they don't like the idea - here's what their online help pages have to say about it:
"We don't recommend using your phone as a personal hotspot. Sims on standard mobile tariffs are designed for calls, texts and general use, like daily browsing. They're not made for being used as or in a mobile broadband device, as this eats up a lot of data...
"Depending on the amount of devices connected, and what they're being used for, your data could be used up very quickly."
They also link prominently to their help page explaining what to do about excessive data usage.
Don't be put off, though. Tethering may be frowned upon, but it is allowed, and they provide by step instructions on how to set it up.
It's probably wisest not to try it with their smaller airtime plans, which include from 250MB to 500MB of data per month, but there are more generous airtime plans available. Starting with the SIM-only plans, the more tether-friendly tariffs look like this:
30 day phone SIMs
12 month phone SIMs
* Offer ends March 1st 2017.
Those willing to commit to a 24-month pay monthly handset contract can get even more data: up to 30GB and even 50GB of data per month. The airtime part of these tariffs will cost £35 and £55 a month respectively - and then we need to factor in paying for the device.
Customers who choose one of these two tariffs also qualify for O2's free yearly upgrade scheme, under which the network pay off the remaining cost of the device when we trade it in for a new model.
There's more on O2's mobile phone SIMs and handset plans here.
Coverage and speed
All the networks claim they offer the best network coverage - but it depends on the criteria we're using to judge. In terms of breadth of coverage and speed of connection, no one can beat EE, but according to Ofcom figures their rivals - including O2 - are getting much closer in terms of percentage of the UK covered:
3G and 4G data coverage
Indoor, premises
92%
95%
Outdoor
Premises
96%
99%
Geographic
63%
76%
SOURCE: Ofcom Connected Nations 2016. Available here.
However, O2 are in the slightly embarrassing position of having the slowest data speeds of the four main networks, for both 3G and 4G connections, according to the latest OpenSignal figures:
Average download speed
3G
4G
5.5Mb
28.0Mb
4.1Mb
16.2Mb
6.10Mb
24.5Mb
4.8Mb
18.0Mb
SOURCE: Opensignal State of Mobile Networks report 2016. Available here.
On the plus side, as we explain further here, O2 are often joint first with Vodafone for the strength of the signal where it's available. That means a much more reliable and smooth user experience - and less battery drain caused by our device searching for a good signal.
Existing customers
Most of us will be aware that there are often benefits to bundling products or services from the same provider - and O2 are keen to ensure that loyalty is rewarded in a variety of ways.
As well as giving everyone with an O2 deal access to various sweeteners via O2 Priority, they offer incentives like 10-20% off the cost of a customer's airtime on additional SIMs and devices, and 50% extra data on certain tablet plans.
Additional line discounts
Those of us who have a pay monthly device tariff (either for a phone or for mobile broadband) will be able to claim at least 10% off the cost of a second pay monthly plan.
Customers signing up for another O2 Refresh 24-month device plan will get 20% off the airtime part of their monthly bill.
It's a little more complicated regarding SIM-only deals: there's a 10% discount on offer, but while any mobile phone SIM plan qualifies, in terms of mobile broadband SIMs it's only applicable to new 30-day SIM contracts.
As 30-day data SIMs and 12-month data SIMs cost the same per month, it's no great loss to sign up for a 30-day deal and just let it keep rolling.
How to get the discount:
After buying the additional plan, text LOYALTY to 21500
Upon receiving a reply, text back with both the original mobile (phone / broadband) number and the new one.
Customers should hear back within three days as to whether they qualify, and how much their discount will be.
50% extra data
At the time we're writing this, O2 are also offering their existing customers 50% extra data on certain tablet plans, including iPads and a variety of Android devices from budget up to flagship.
If a tablet is included in the offer, existing customers who choose from the 500MB, 2GB or 10GB plans will get half as much data again every month as long as they stay on that plan:
500MB plan: 750MB per month
2GB plan: 3GB per month
10GB plan: 15GB per month
Do note that mobile operators like to refresh their offers fairly regularly, so it's worth checking with O2 themselves (click here) for the most up to date deals.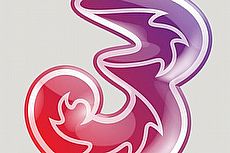 7 December 2017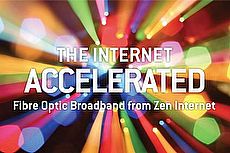 6 December 2017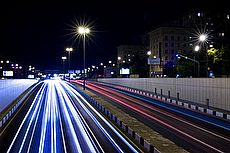 4 December 2017
Follow us or subscribe for FREE updates and special offers