Netflix: Where can I watch it?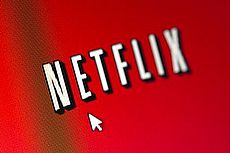 IN A very short time, Netflix has become something of an institution - let's not forget it only launched in the UK in 2012.
The service now has more than 83 million subscribers in more than 190 countries worldwide - up from around 60 at the start of 2016.
Netflix keep their exact subscriber figures close to their chest, but at the end of 2015 it was estimated that around five million people - representing nearly a quarter of UK households - were subscribed, compared to around 10% of households in 2014, with predictions that subscriptions would top six million by the end of 2016.
It's given UK incumbent Amazon Video, formerly Lovefilm, a serious run for its money, with its fair share of exclusive series and content.
But while it's available online and via numerous devices, many of us still prefer to watch streaming content on TV-sized screens. So where can we sign up for that?
The basics
A basic Netflix subscription costs £5.99 a month, which allows subscribers to watch in SD on any computer or supported device.
Users who want HD, or to watch content on more than one device at a time - say watching one thing on the TV while someone else watches something different on their laptop - will see their subscription costs go up accordingly:
| Package | Price |
| --- | --- |
| One screen | £5.99/month |
| Two screens, plus HD | £7.49/month |
| Up to four screens, plus HD and Ultra HD | £8.99/month |
Because it's primarily a streaming service, subscribers will need a decent broadband connection. The absolute minimum connection requirement is just 0.5Mb; the recommended minimum connection speed is 1.5MB.
But for a decent quality stream with a sharp, unpixelated, picture Netflix recommend the following speeds:
3.0 Mb for SD
5.0 Mb for HD
25 Mb for Ultra HD
Netflix blame the ISPs for any slowing or buffering of their content, and have threatened to name and shame those who do.
Since December 2016, customers have also been able to download certain content to compatible mobile devices, for viewing without the need for an active (or stable) internet connection.
We'll look into that, along with other ways to watch, later - but anyone who has, or is thinking of getting, pay TV should keep reading.
Pay TV
Bear in mind that the prices we quote below are for the basic Netflix subscription - people wanting HD content or to stream to more screens simultaneously will need to add the difference.
To see what Netflix costs with BT, keep reading. For Netflix with TalkTalk click here, or here to get it with Plusnet TV. Virgin Media customers should click here, and those with Sky click here.
BT TV
BT TV has been going from strength to strength in the past couple of years - see our full review here.
As well as now being able to offer Sky Sports to all their customers, they began offering Netflix in late 2014. Here's how it adds on to BT's TV packages, including the minimum unlimited BT broadband connections required for each package:
Package
Broadband
Contract term
Upfront price
Monthly price
Netflix
TV Starter + Unlimited Broadband + BT Sport + Weekend calls
Up to 17Mb
Unlimited
18 months
£59.99
£23.99
for 18 mths,
then £31.99
from £5.99
TV Starter + Unlimited Infinity 1 + BT Sport + Weekend calls
Up to 52Mb
Unlimited
18 months
£59.99
£29.99
for 18 mths,
then £35.49
from £5.99
TV Entertainment + Unlimited Infinity 1 + Weekend Calls
Up to 52Mb
Unlimited
18 months
£9.99
£39.99
for 18 mths,
then £48.99
from £5.99
TV Max + Unlimited Infinity 1 + Weekend calls
Up to 52Mb
Unlimited
18 months
£9.99
£44.99
for 18 mths,
then £56.99
from £5.99
There's more on which TV packages can be combined with which broadband deals in our full review of BT TV here.
For those who already have BT TV, however, existing subscribers should find they can simply log into their accounts via the app on their Youview box.
Customers with limited data allowances should be aware that this is the safest way to watch the data-hungry service.
BT TV and any on demand content accessed through it don't count towards data limits. But watching Netflix on a different device has the potential to seriously eat into the monthly allowance.
Bear this in mind when considering whether to take out a second screen / HD subscription - or a four screen / UHD subscription, as it's now possible to get Netflix with BT's Total Entertainment package.
Until late in 2015 that wasn't the case. It did seem somewhat odd that what was at that point the UK's only Ultra HD-compatible TV service launched without support for an app offering more Ultra HD content - and one that arguably had far broader appeal than the content BT are showing in 4K HD.
But by the end of the year, BT had announced that their top of the range box was now compatible with the 4K HD version of Netflix - giving customers even more content for the price of their pay TV subscription.
TalkTalk
Like BT, TalkTalk have been working to bolster their Youview TV offering. When they bought Tesco Broadband, they also picked up Blinkbox, the on demand movie and TV service.
Integrating that into TalkTalk TV seems to have fallen by the wayside, but Netflix became available as an app through the provider's pay TV early in 2015.
Package
Broadband
Contract term
Upfront price
Monthly price
Netflix
TV with Fast Broadband & Phone
Up to 17Mb
Unlimited
12 months
£25
£18.95
for 12 mths,
then £22.95
from £5.99
TV Plus with Fast Broadband & Phone
Up to 17Mb
Unlimited
12 months
Free
£24.95
for 12 mths,
then £31.95
from £5.99
As well as offering TV with standard broadband, customers can get up to 38Mb fibre with the TV packages listed above for £5 more per month, or up to 76Mb speeds for £10 a month more.
One perk of TalkTalk over BT is that, because TalkTalk only offer unlimited data packages, it doesn't really matter how much Netflix content users find themselves watching.
Again, existing subscribers can simply log in to their account through the On Demand player on their Youview box.
Plusnet TV
Plusnet TV is at present only available to existing Plusnet fibre customers.
For that reason, we don't have any packages to show here - but with both types of Youview box come various on demand services - including Netflix.
As with BT and TalkTalk, it's possible for new users to sign up, and for existing subscribers to simply sign in, through the app on the set top box.
Virgin Media
Virgin Media's packages have the capacity to confuse even the most dedicated media aficionado.
We take a closer look at what's on offer in terms of their TV deals in this review - but to keep things as simple as possible here, we've limited the examples below to the Big Bundles.
The main thing Netflix seekers should know is that, as above, it's possible to add a subscription to any Virgin Media bundle that includes TV, or use an existing account to log in to the service.
Where Virgin Media stands out though, is that Tivo box.
Tivo's intelligent search function is pretty awesome in itself - but because Netflix is fully integrated into Tivo, any searches made will include both libraries.
Tivo also uses its own broadband connection - so, while Virgin's superfast fibre means users aren't likely to suffer from buffering anyway, there's practically no chance of the data-hungry service affecting anyone else online at the same time.
We may never leave our sofas again.
Package
Broadband
Contract term
Upfront price
Monthly price
Netflix
Player Bundle
Up to 100Mb
Unlimited
12 months
£20
£30
for 12 mths,
then £48
from £5.99
Mix Bundle
Up to 100Mb
Unlimited
12 months
£20
£46
for 12 mths,
then £55
from £5.99
Fun Bundle
Up to 100Mb
Unlimited
12 months
£20
£49
for 12 mths,
then £57
from £5.99
Full House Bundle
Up to 100Mb
Unlimited
12 months
£20
£56
for 12 mths,
then £70
from £5.99
VIP Bundle
Up to 300Mb
Unlimited
12 months
£20
£91
for 12 mths,
then £125
from £5.99
Sky
Sky don't offer Netflix.
Instead they have a somewhat impressive On Demand box set collection available to customers with the Family Bundle. As they put, customers get access to more than 350 box sets, which is:
"...more than any other pay TV or online subscription service in the UK."
Whether that's worth paying £38 a month depends on how attractive the rest of that package is - there are more details here.
Because of the rivalry between Sky and Netflix, it's unlikely they'll offer the streaming service in the foreseeable future - and instead we can expect to see them making even more of their own streaming service for non-Sky customers, Now TV.
Packages start from £2.99 a month for the Kids Pass, costing up to £33.99 a month for access to all the live Sky Sports channels.
As that means no support for Netflix through a Sky box, subscribers will have to find another way of watching.
Other ways of getting Netflix
The good news is that many smart TVs, games consoles, Blu-ray players and set-top boxes come with Netflix capability - often in the form of an app or menu option just waiting for an active log-in.
These include, but aren't limited to:
Apple TV and Roku
Amazon Fire TV sticks and boxes
Chromecast
Xbox, Nintendo Wii, and Sony Playstation 3 and 4 consoles
Devices using Android 2.2 and above
Devices running iOS 6.0 and above
Windows phones
Smart TVs and Freeview boxes from the likes of LG, Panasonic, Sony, Samsung, and Toshiba
At the start of this feature we mentioned that Netflix now allow users to download some of their content to compatible mobile devices. At present it's only available to those running Android 4.4.2 or later, or iOS 8.0 and above.
When we access Netflix on such devices, downloadable content will be denoted by an arrow pointing downwards, or we can search within the "Available for download" menu.
Unfortunately we can't cast downloaded content from our mobile device to a bigger screen - but for those with plenty of data or a decent wi-fi connection, casting a stream from our mobile device to a TV is another option.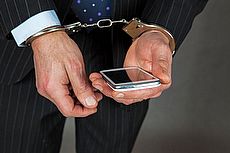 23 November 2017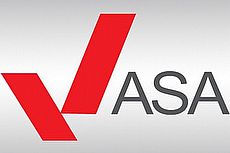 23 November 2017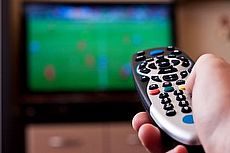 15 November 2017
Follow us or subscribe for FREE updates and special offers