TalkTalk offers new Android powered TV Hub with built-in Google Assistant and access to the Google Play store.
TalkTalk have launched a new TV Hub developed by YouView and powered by Android. It offers Freeview TV alongside Netflix, NOW, and Prime Video apps, as well as access to the Google Play store.
The TalkTalk TV Hub is currently only available to new Full Fibre broadband customers on a limited release, and TalkTalk are offering new subscribers a £50 Google Play Gift Code until 13th November.
TalkTalk's 4K TV box powered by Netgem, available to superfast fibre customers, now offers 210 live channels since an extra 90 were added at the start of October.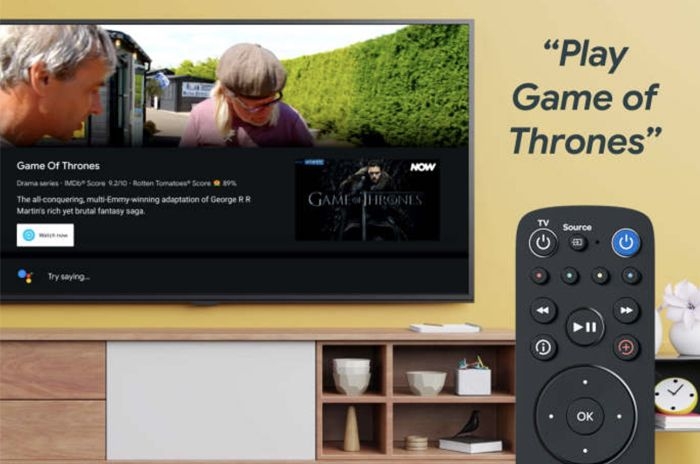 TalkTalk TV
TalkTalk's new TV Hub will be available to customers who sign up to TalkTalk's TV service with a Full Fibre broadband plan offering speeds of 150Mb or faster, including:
Full Fibre 150
Full Fibre 500
Full Fibre 900
The TV subscription costs £5 per month, and comes with a one-off £25 set up fee.
Customers can choose to add subscriptions from Netflix, NOW TV, and Prime Video, among others, so they'll be able gain access to premium content from Sky.
There is no minimum contract, so customers have the flexibility to upgrade or downgrade their subscriptions at any time.
At the time of launch, TalkTalk are offering new customers a £50 Google Play Gift Code if they subscribe before 13th November 2022. It's worth noting however, the TalkTalk TV Hub is being provided on a limited release, so it's possible not everyone will get one.
Android TV hub
TalkTalk's new TV Hub offers 4K Ultra HD viewing and Dolby Atmos sound, along with a built-in Google Assistant, access to 10,000 Google Play apps, and on-demand apps from Netflix, NOW and Prime Video.
Powered by Android TV with Chromecast built-in, the new hub has been developed in partnership with Vantiva and YouView TV.
TalkTalk previously offered a YouView TV service, which they replaced with a Netgem service in October 2021. However, TalkTalk remained a founding partner of YouView, who also provide BT's TV Pro Box.
It's somewhat of a step back for the new TalkTalk TV Hub in terms of live channels, as YouView only offer access to Freeview, while TalkTalk had secured a rather unique partnership with Netgem, who only recently added an extra 90 channels to their TV platform.
The new TalkTalk TV Hub offers 70 live channels, which is the basic access to Freeview, including around 15 HD channels. While the Netgem-powered box offers 210 live TV channels.
TalkTalk 4K TV box
While the new TalkTalk TV Hub is being made available to Full Fibre customers taking the 150 plan and above, the TalkTalk 4K TV box is still available for customers on superfast plans and Full Fibre 65.
We spoke to TalkTalk who confirmed the Netgem TV box isn't being phased out or replaced, and will remain as the TV service option for fibre to the cabinet customers.
Despite TalkTalk listing the box as offering 70+ live channels, the same as the new TV Hub, TalkTalk confirmed to us that the Netgem service still offers 210 live channels.
We're surprised TalkTalk are offering a new TV service for Full Fibre customers so soon after the Netgem service was upgraded. Ultimately, it'll be up to customers to decide if the additional access to Google Play and it's 10,000 apps will outweigh the benefit of the extra premium live channels available on the Netgem TV platform.