TalkTalk and Netgem confirm an additional 90 channels have been added to TalkTalk 4K TV with immediate effect.
These new channels include entertainment channels like Fuel TV and sports channels covering football, golf and motorsports.
It brings the total number of channels available via TalkTalk 4K TV to 210.
The price of TalkTalk 4K TV is set to rise by £1 to £5 per month from November 2022 and the service must be taken alongside TalkTalk broadband.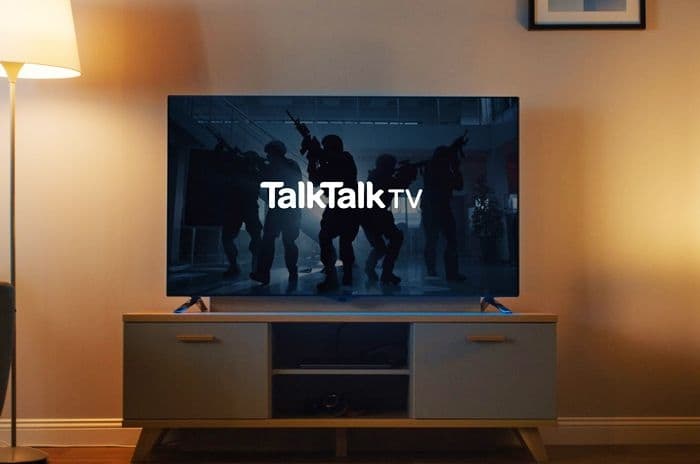 TalkTalk
New channels
A range of new channels have been added to the TalkTalk 4K TV platform with immediate effect, meaning customers now have access to 140 premium channels and 70 Freeview channels.
It means subscribers will get immediate access to channels including Bloomberg Television, Cartoon TV, Kids Zone and Gusto TV.
In addition, there are now more sports channels available covering sports such as football, combat sports, golf, motorsports and esports.
Many of these new channels are free ad-supported television (FAST) channels that can be found on other internet TV services.
Price rise
TalkTalk first confirmed a partnership with Netgem TV last year and rolled out their new TalkTalk 4K TV service early in 2022.
At launch, the service was priced at £4, the same price tag as the YouView-based TV solution that TalkTalk previously promoted to customers.
However, it's been confirmed that the price of TalkTalk TV will rise by £1 to £5 per month from 1 November 2022.
This is called an "access fee" by TalkTalk themselves and is something they introduced to a mixed reaction back in 2019.
Essentially, TalkTalk TV doesn't charge for content and instead charges for access to the 4K TV box they supply to customers. If customers fail to pay the access fee, the box will become limited until the account is brought up to date.
TalkTalk TV runs on a rolling contract, so customers can cancel at any time if they're not happy with the increase of the access fee or they don't find they're using the service much.
It's important to note, though, that the household's TalkTalk broadband service will remain active and must be seen through to its minimum term or early exit penalty fees will apply.
TalkTalk 4K TV
The TalkTalk 4K TV service is designed to be an affordable addition to a TalkTalk superfast or full fibre broadband plan.
It's a conscious step away from the TV Boosts they used to offer with their older TV box into a service that gives customers entertainment and sports channels alongside a 4K TV box that can act as a streaming hub for other services like Amazon Prime Video and Netflix.
TalkTalk 4K TV doesn't include the type of premium channels we see with the likes of Sky TV or Virgin Media. Instead, TalkTalk 4K TV is a budget-friendly supplement to TalkTalk's broadband service that offers a quality 4K TV box as a home entertainment hub.
Technically, customers can record on it using a USB stick but that isn't its primary purpose - the box is designed for Freeview channels, premium FAST channels and to be a central location for popular streaming services.
For £4 a month (soon to be £5), TalkTalk 4K TV customers get a UHD TV box featuring over 50,000 hours of on-demand TV from over 36 popular apps as well as 210 live channels.
It's somewhat unfair, then, that the service is compared to rivals that might offer far more premium content but do come with far bigger price tags.