The new charge is listed as an "Access Fee" and seems to work as a hardware rental fee for TalkTalk customers with YouView set-top boxes.
At the same time as introducing this charge, however, TalkTalk have also removed the £4 monthly charge for multiroom services.
They are also offering a free £5 film voucher to TV customers in February.
This abrupt change is at odds with TalkTalk's approach to broadband services where they guarantee no price increases for the length of their Fixed Price Plans.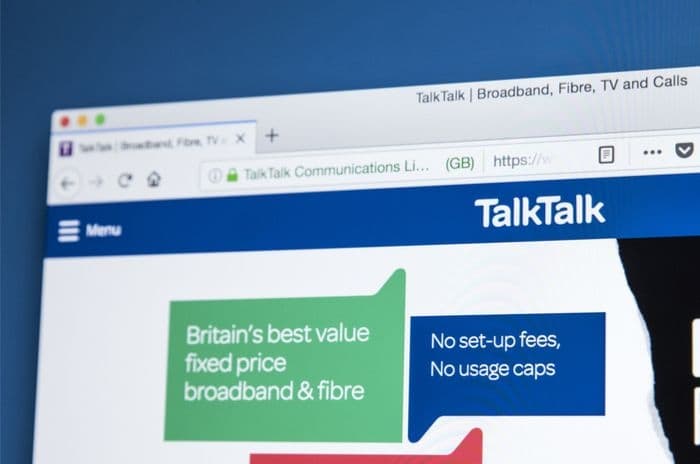 Credit: chrisdorney/Shutterstock.com
New charge explained
The £4 charge is automatically applied to any customer who has the capability of accessing TalkTalk's premium TV Boosts via their YouView box.
As things stand, this means that customers who have previously had TalkTalk TV but have downgraded and now just watch Freeview through the box will be automatically charged.
However, TalkTalk have seemed to suggest that customers who don't use TalkTalk TV services or any of their boosts can opt-out.
This places customers in the position of opting-out of a charge they don't feel should have been applied to them at all.
Why are TalkTalk doing this?
TalkTalk argue that pricing reviews like this are necessary to ensure that they're able to bring fresh benefits to their TV service and to continue to make improvements.
They point out that choosing TV services from them still represents a saving compared to Sky, Virgin Media and BT, although the services between these providers are quite different.
They also highlight that they are removing the £4 monthly charge for multiroom services which effectively means some customers will break even.
New customers will still have to pay the set-up costs of multiroom which are currently £25 for a second YouView box and £25 for engineer installation.
TalkTalk are quick to point out that broadband customers on Fixed Price Plans won't see any increase in their broadband costs, but that calls, TV services and TV boosts aren't included in those contracts.
However, customers on legacy broadband contracts with TalkTalk should also be aware that broadband package costs are rising from February as well.
Calling rates are also being increased incrementally, with a £0.03 increase to the standard connection fee, a £0.03 increase to UK mobiles and a £0.01 increase to UK landlines.
Fixed Price Plans, by their very nature, lock customers into a contract, so customers wanting to leave TalkTalk altogether due to these changes will be forced to pay a termination fee for their broadband services if they leave within the minimum term.
TalkTalk TV
In our review of TalkTalk TV, we pointed out that it has many merits as a budget service that sits neatly alongside broadband plans.
Even so, this alteration to pricing structure seems to be at odds with their 'Fairer Broadband Charter' introduced with some fanfare late in 2018.
While it was solely focused on broadband, the section on "ending unfair price rises" may seem disingenuous to TalkTalk TV customers surprised by this new charge.
At a time when TalkTalk are still considered by Ofcom to be one of the most complained about broadband providers, too, this charge may be frustrating for customers.
TalkTalk's customer service record in recent years has been poor, rising from being below the industry average in Q3 2016 to being the most complained about provider consistently since Q3 2017.
That said, they have shown signs of recovery in terms of customer numbers. They added 80,000 new customers in the first half of 2018, a growth of 4% from 2017.
At the same time, they reported a revenue increase of £382 million.