NETFLIX, the market-leading TV and film subscription service, is now available on Youview.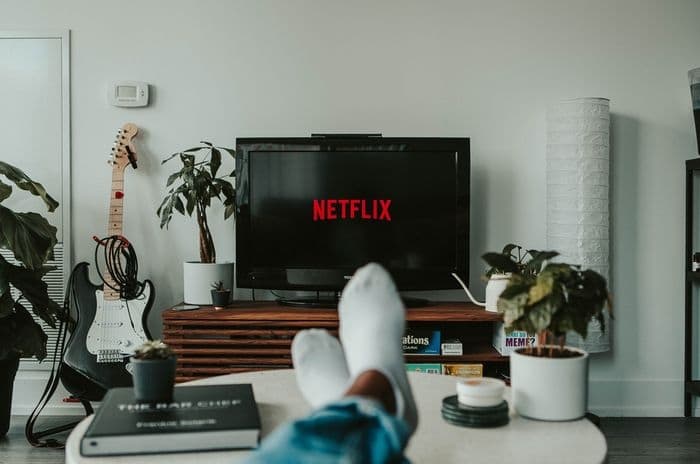 Credit: Shutterstock.com
While BT customers will be able to access the service immediately, TalkTalk subscribers must wait until early 2015 for the service.
The YouView deal brings BT and TalkTalk in line with Virgin Media, who made Netflix available in 2013 on their own set-top boxes.
The news comes as Ofcom's decision to allow BT TV to show Sky Sports 1 and 2 on its Youview platform was upheld by the Competition Appeal Tribunal.
Netflix on Youview
Netflix will cost subscribers up to £6.99 on top of their existing BT or TalkTalk packages.
As mentioned, the service will be available immediately on all BT Youview boxes, including mini boxes. TalkTalk customers will have to wait until early 2015, when an update to the Huawei Youview boxes will add the service.
Netflix's arrival on YouView gives them a platform on three of the four major pay-TV players in the UK - not that they need much of a boost.
Since Netflix came to the UK in 2012 they've collected more than three million subscribers, far outstripping their main rivals, Amazon Instant (Lovefilm).
At the beginning of 2014, it was found that while 4.5% of UK households subscribed to Amazon Instant (or LoveFilm), 10% had a subscription to Netflix.
The same research, also found Netflix was particularly popular with younger families, larger households, and - unsurprisingly, considering Virgin's partnership - those with cable.
Data usage
But Netflix have come into conflict with the ISPs who offer their service, over who is responsible for buffering issues and slowing of the service.
Netflix say they deliver data to the ISPs' doors, and the problems start after that point. They publish a monthly ISP speed index as a means of transparency, and to allow customers to assess which ISP streams Netflix fastest.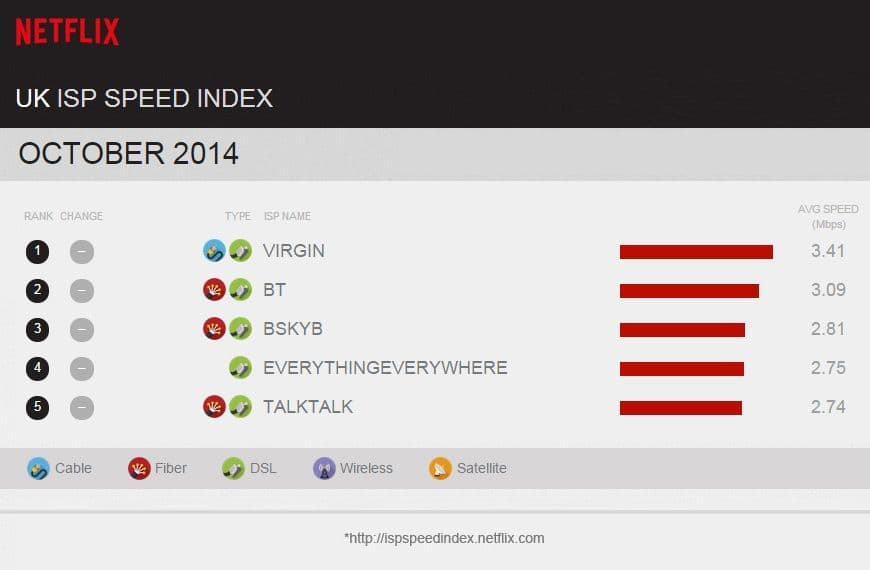 In October 2014, Netflix ranked Virgin top, followed by BT, Sky, then EE, and finally TalkTalk.
It will be interesting to see how BT and TalkTalk fare in the speed tests as they begin pushing the bandwidth-heavy service further.
Customers may also have to keep a close eye on their own data usage.
Recent research in North America found Netflix users were responsible for downloading 34.9% of all downstream traffic in the evenings, and 9.48% of peak upstream traffic.
The monthly mean usage for the continent is 48.9GB down - which means users are downloading an average of around 17GB a month purely on Netflix.
While TalkTalk only offer unlimited broadband packages, BT customers might want to consider how much data they'll be streaming if they plan on using Netflix frequently.
BT Youview gets Sky Sports green light
The Netflix deal is another boost for BT after Ofcom ruled they could show Sky Sports 1 and 2 on their Youview set top boxes, and in the light of BT's plans to move back into the mobile market.
The regulator initially gave the go-ahead in 2010, to promote competition and consumer choice, but the decision was challenged by Sky.
That meant BT could only offer Sky Sports on their Vision+ boxes - meaning customers had to choose between Youview or a greater range of sport, when BT was planning to phase out the Vision+ boxes.
Ofcom's interim ruling means more choice for customers in how they watch sport on TV.
And consumer choice appears to be extending further with the launch of EE's set-top box. The company are focusing on offering flexibility as people's viewing habits change.
EE chief Olaf Swantee says they intend to create "a service that has mobile at its heart, and makes the TV experience more personal than ever before.".