Arqiva will liaise with mobile networks to make the new masts operational by March 2020.
It follows a survey commissioned by the Council which identified locations in North Yorkshire with no 4G coverage.
This comes amidst several recent reports highlighting the inefficiency of rural coverage and its impact on UK mobile customers.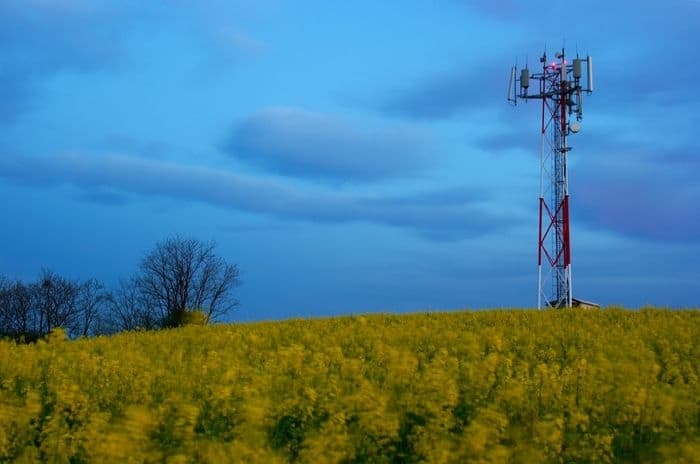 Contract encourages network expansion
Under the terms of the contract, Arqiva will access funds following the identification of mast sites mobile network operators are willing to provide services from.
It is designed to incentivise mobile operators to expand their coverage into areas that might not be otherwise deemed as commercially viable.
Arqiva operate an independent infrastructure model, meaning that multiple services can run from their masts and towers.
This contrasts with masts erected by mobile network operators for their own networks which are often exclusive to their customers.
The £1m grant has been secured by the Council from the York, North Yorkshire and East Riding Enterprise Partnership (YNYER LEP).
It forms part of the Government's Local Growth Fund which is designed to help projects that will benefit local areas and economies.
Rural 4G coverage in spotlight
Rural 4G coverage and how to better improve the quality of rural mobile and broadband services has been in the news frequently over recent months.
A study by the RAC published in September 2018 found that 20% of UK roads aren't adequately covered by mobile voice networks and almost 30% have no data connections or only partially effective ones.
Their analysis put North Yorkshire sixth in the list of worst affected areas with 219 miles of roads that were only partially covered.
Further research by the National Farmers Union (NFU) revealed that only 17% of farmers could receive a reliable mobile signal across all their outdoor locations.
In November 2018, O2 announced they were investing more £45m into rural 4G expansion, although it is unclear which communities have benefited from this.
Ofcom have also published technical advice within the last year which put forward four potential solutions for improving mobile connectivity in rural areas.
Their first recommendation of public subsidies to help eliminate not-spots has been utilised by North Yorkshire County Council here to improve the coverage in the region.
As a largely rural county, North Yorkshire is deeply affected by the problems in rural connectivity that are found across the UK.
Figures from a 2013 analysis called "The rural economy in York, North Yorkshire and East Riding LEP" revealed that 44.4% of people within the county lived in rural areas.
This included 43.5% of the working age population compared to only 16.3% of the working age population living in rural areas across England.
Route to 5G
While rural areas are struggling with mobile blackspots, the race to offer 5G commercially to customers in urban areas continues.
For instance, EE announced in November 2018 that the busiest parts of six major cities will benefit when they launch their 5G services.
This raises the prospect of urban areas receiving faster mobile coverage at the same time as rural customers find it difficult to place a call or check their email.
Read more about mobile network coverage on a region-by-region basis in our dedicated guide here.