IPCom have a court ruling in place protecting their intellectual property but they claim HTC are violating it.
Consequently, HTC have removed their phones from sale while they work to resolve the issue, although they are still available from Amazon.
Their 5G router and VR headsets remain on sale and are unaffected by the dispute.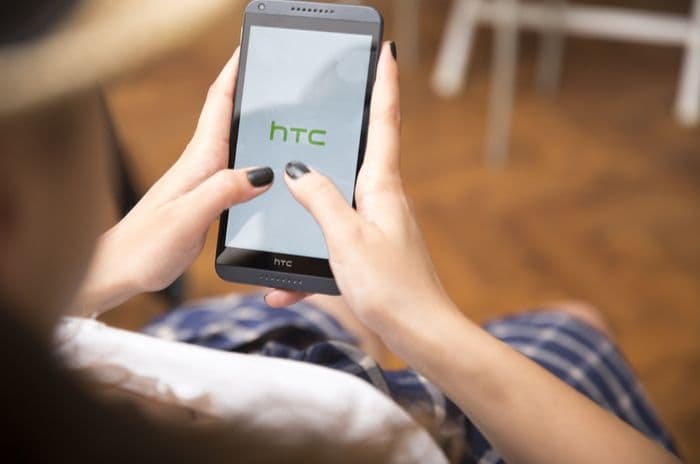 Credit: Nadir Keklik/Shutterstock.com
What is the dispute about?
HTC are in dispute with IPCom over the infringement of a patent which governs how handsets work wirelessly in connecting to the network, prioritising emergency calls and complying with international standards.
In 2015, HTC were found to have breached the intellectual property of IPCom and were advised by the UK court to implement a workaround.
IPCom have carried out tests on the HTC Desire 12 in a laboratory environment and claim the phone doesn't comply with the ruling.
HTC have subsequently removed their phones from UK sale while they engage with IPCom to try and resolve the issue.
HTC's failing fortunes
Although they used to be one of the major mobile phone brands in the UK, comparatively little has been heard from them in recent years as they released average handsets often lost among the crowd.
In 2013, they forecasted their first ever operating loss, leading us to question whether the company was heading in the same direction as Blackberry.
They released the HTC 10 back in 2016 with a focus on solid performance rather than innovation, but it didn't do much to improve their fortunes.
While they had a global market share of 10.7% in 2011, this has fallen to 0.05% in 2019, and this latest dispute with IPCom could prove to be the end of HTC's involvement in the UK smartphone market.
Carphone Warehouse, O2 and EE had already stopped stocking HTC handsets before this latest dispute with IPCom, meaning the main location for customers to buy HTC devices was direct from the manufacturer or via Amazon.
The state of the smartphone sector
The UK smartphone sector is dominated by several key players: Apple, Samsung and Huawei with Google also making inroads.
2019 has seen major manufacturers experiencing some difficulties, however, with Samsung left embarrassed at having to postpone the release of their coveted foldable phone following issues with the screen.
Meanwhile, Huawei has found itself at the heart of a trade dispute between China and the US which resulted in a ban on companies like Google trading with Huawei, although this ban has since been temporarily lifted.
The UK has also been conducting a review into Huawei's involvement in telecommunications infrastructure which could impact how viable the company believes its smartphone operations are in the UK in the future.
However, this has been repeatedly delayed and the latest update from the Government doesn't give a definitive date for any decision to be confirmed.
Google has been attempting to battle with the top three through the release of a mid-range version of their Pixel 3a and 3a XL handsets.
Another contender Xiaomi are releasing one of the first UK 5G phones, with their Mix 3 5G available later this month.
Yet the Mix 3 is another handset which IPCom claims violates their intellectual property rights, and they are in talks to avoid a similar problem occurring to the one that has forced HTC temporarily out of the UK market.