HTC is forecasting its first ever operating loss for Q3 2013, causing many to worry if its heading the same way as BlackBerry.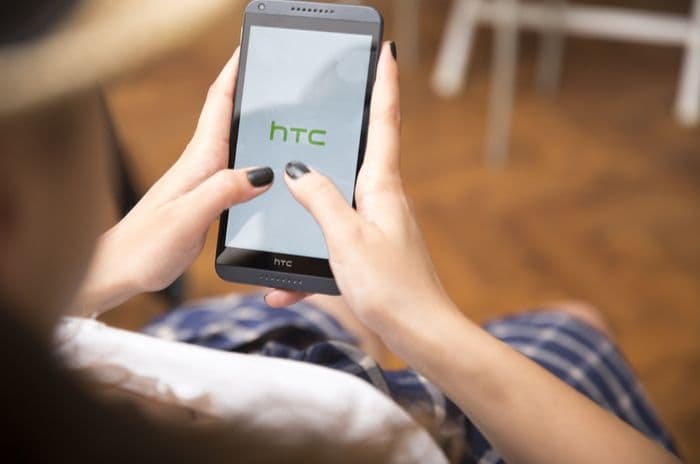 Credit: Nadir Keklik/Shutterstock.com
Once a nation of BlackBerry addicts, it's hard to comprehend how one of the world's most innovative companies is now struggling to stay afloat.
Like Blackberry, in 2010 HTC was at the forefront of the smartphone market. Handsets, such as the HTC Desire, were in high demand.
However, just two years on, continued falling profits have led HTC to project an operating loss for the third quarter of 2013.
It's future is starting to look shakily like that of it's competitor.
Results
HTC recently posted its Q2 results and it wasn't good reading.
Total revenues for the period came in at around $2.4 billion, but profits fell by 80% to just $41.7 million.
The forecast doesn't look any better either, as the company has projected an operating loss in Q3 for the first time ever.
Since a high in mid-2011, the future hasn't been bright for HTC. The company first posted poor results for the final quarter of 2011, when profit fell by 12% year-on-year.
It was hoped that it would be a mere blip on the company's record, but the trend continued in 2012 and 2013, with little hope of improving.
Although still posting a profit, results from Q1 2012 continued to show a steep decline compared to the previous year. By Q4, net profit had fallen by 91%.
After a disastrous Q1 2013, the company tried to lift spirits claiming that the results were likely down to "setting a new standard" with the HTC One. However, as we can see from the recently published Q2 financial results, HTC is nowhere near on its way to recovery.
Quietly brilliant
Considering HTC had a profit margin of 13% in 2011, it should be in a better position than it is. However, the company seemed to spend its cash in all the wrong places, including a $300 million Beats Audio partnership and another $300 million on S3 Graphics - neither of which have helped turn around the company's fortunes.
Many have suggested that the money may have been better spent on marketing.
According to Kantar Media, Samsung spent $401 million on ads in 2012, while Apple splurged $333 million, yet HTC spent a mere $46 million.
The 2011 marketing figures show a very different story. Apple tops the leaderboard with $253 million, HTC has a healthy $124 million and Samsung is trailing behind with $78 million.
Perhaps the decision to cut marketing, while both Apple and Samsung increased theirs, is partly to blame for the company downfall.
So, while HTC is still building premium handsets, such as the HTC One X - they haven't been making enough noise or gathering enough attention.
For HTC, being 'quietly brilliant' has well and truly backfired.
That seems to be an opinion shared by the head honchos at HTC, as they have recently snapped up Robert Downey Jr. as part of a $1 billion advertising campaign.
It's just a shame they're almost 18 months too late.
Early success for HTC
Although founded in 1997, when HTC was largely known for its affiliation with the Windows Mobile operating system, the company didn't excel until its move to Android.
In 2008, the company launched the first ever Android smartphone, the T-Mobile G1 or HTC Dream, and was quickly on its way to new heights.
2011 proved to be HTC's most successful year, with a string of high-end releases, such as the Hero, Desire and Evo. Even HTC's budget range, the Wildfire, proved to be popular with consumers.
The brand was a big hitter and climbed the table to become the third largest smartphone maker in the world.
Where BlackBerry struggled to keep up with the fast-moving market because of its refusal to acknowledge Android, HTC sparked their popularity with the OS.
Competition takes share
HTC is now however, facing a very similar problem to BlackBerry - falling shipment sales and market share.
One of the biggest problems that HTC now faces is that it's getting swallowed up by Samsung and Apple at the high end of the market and can't compete with the likes of ZTE and Huawei at the lower end.
The HTC One has been the company's most successful smartphone in recent times. In terms of quality, it is on par with Samsung's flagship device, but where it's been unable to compete in the marketing department, the Korean technology juggernaut has prevailed.
Like Blackberry
BlackBerry, previously known as Research In Motion, was once one of the most exciting and profitable companies in the tech world.
BlackBerry even gained the title of fastest growing company by Fortune in 2009.
Since its high in 2008 however, BlackBerry's stock has fallen by an eye-watering 90%.
Now in 2013 the only hope BlackBerry has of hanging on to the little market share it has, is the BlackBerry Z10.
However, global investment firm, Goldman Sachs, is just one of many analysts with little hope of a recovery: "We now assign a 20% probability of success for BB10".
Earlier this month BlackBerry seemed to seal its fate by releasing a statement that said they would consider a sale or joint venture.
With financial results for HTC only going in the same direction as BlackBerry's, both smartphone makers could well be facing even tougher times ahead.