The 11 Pro and the 11 Pro Max both break the £1,000 barrier at £1,049 and £1,499 respectively.
A standard model of the iPhone 11 is also available at between £729 and £879 depending on storage amount chosen.
The iPhone 11 range will be available for pre-order from 13 September and goes on sale from 20 September.
Apple also announced their seventh generation iPad, the new Series 5 Watch and confirmed pricing of their Apple TV+ and Apple Arcade services at the event in California.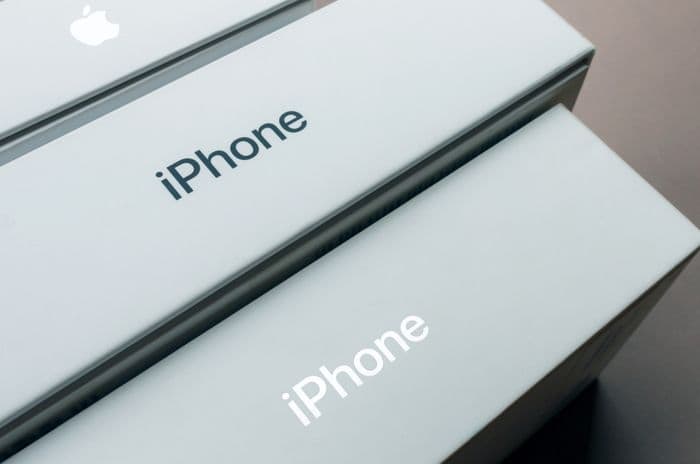 Pro power
Apple claim their new Pro range of iPhones deliver advanced performance, with a powerful new A13 Bionic chip that contributes to the increased battery life.
The Pro models also offer a triple-camera for the first time with an Apple handset, adding a new Ultra-Wide camera to the familiar Wide and Telephoto ones.
iOS 13 is installed on iPhone 11 Pro and 11 Pro Max, bringing with it an integrated Dark Mode and added features including improved Maps and photo editing features.
Apple's press release claims the two phones feature the toughest glass ever found within a smartphone and are water resistant for 30 minutes up to a depth of four metres with an official rating of IP68.
What about the standard model?
Although much of the focus in on the Pro models, Apple are also releasing a standard Apple iPhone 11 alongside the higher-end phones.
The standard iPhone 11 only has a dual-camera with Ultra-Wide and Wide cameras, both 12-megapixels and with apertures of 2.4 and 1.8 respectively.
As far as display size goes, the standard model has a 6.1-inch LCD display in contrast to the OLED HDR displays of the Pro models which are sized at 5.8-inch and 6.5-inch.
It's also water resistant, but only up to a depth of two metres for thirty minutes. It's made from standard glass and aluminium.
The battery capacity for the iPhone 11 is claimed to last for up to 17 hours, one hour less than the iPhone 11 Pro and three hours less than the iPhone Pro Max.
Other announcements
It was a busy event for Apple as they also announced details of their next iPad and Watch, along with revealing more about their upcoming subscription services.
The seventh generation iPad will be available from the end of September and comes with a larger screen than the previous model at 10.2 inches. Prices start at £349.
The Watch Series 5 contains an "always on" display, but that doesn't translate as minimising battery life. Apple promise it will last for 18 hours as the previous model. Prices start at £399.
Read our review of the Apple Watch Series 4 here.
Further details of the upcoming Apple TV+ launch were confirmed which will start making shows available from 1 November. It will be priced at £4.99 per month.
Apple TV+ was first announced in March to bring on demand content to audiences, and is tipped as a rival to Netflix.
As part of their preparation for this, Apple have retired iTunes and launched standalone apps to cover their various services instead.
Apple have also confirmed Apple Arcade, a video games subscription, will be available from 19 September at a cost of £4.99 per month.
Back in May, Apple announced the surprise release of a new iPod Touch which offers an enhanced gaming experience and so ties in with the launch of Apple Arcade.