The new iPod Touch builds on the latest technology to deliver double the performance specifications of the previous generation Touch.
It brings the functionality of an entertainment device without the hefty price tag of an iPhone, with the only caveat that it can't be used as a traditional phone.
The new iPod Touch is retailing in the UK from £199 for the 32GB model and is available in six distinctive colours.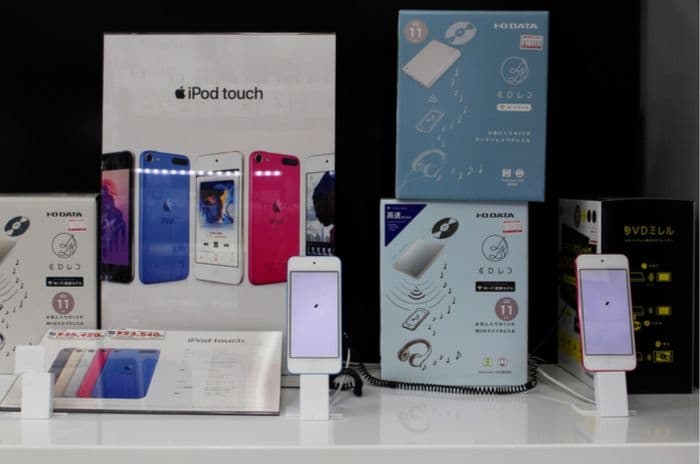 Reinvention of the iPod
It was widely believed that Apple had put its iconic iPod range on permanent hiatus when no further models were announced after 2015.
However, the new model of the iPod Touch makes use of Apple's improved technology to create an entertainment device at a budget price compared to their iPhone range.
The new iPod Touch contains the A10 Fusion chip which supports augmented reality for a more advanced gaming experience.
It also utilises the latest operating system iOS 12 to improve performance, speed and responsiveness.
With a 4-inch widescreen display, an 8MP rear camera and a 1.2MP FaceTime HD camera, the iPod Touch offers music playback for up to 40 hours and video playback for 8 hours.
Available colours are pink, silver, space, gold, blue and the special red edition which contributes to the Global Fund to fight AIDS with every purchase.
Current pricing for the iPod Touch in all colours is £199 for the 32GB model, £299 for 128GB and £399 for 256GB.
Smartness without the price tag
While the iPod Touch is an excellent handheld entertainment system, it shouldn't be mistaken as a smartphone. It can't make calls in the traditional sense and can only be connected to the internet via wi-fi.
It can still communicate through FaceTime and messages can be sent free over wi-fi to other users of Apple devices including iPhone and iPad users.
Much of the messaging around the launch focuses on the entertainment and social opportunities offered by the device, and it's clear that children are a core audience.
Parents will be able to keep track of how much time their children spend on the device using the Screen Time feature, although this is also useful for adults to check their usage.
Apps can be restricted and downtime can be scheduled to block apps and notifications after a specific time, making it easy to set bedtimes.
The ability to link with the Apple Music streaming service is a major attraction for music lovers of all ages, but it's also significant that Apple are launching their new Apple Arcade serving in the autumn.
Apple Arcade
Billed as a 'gaming service unlike any other', Apple Arcade is set to bring over 100 new games to compatible devices for one subscription fee.
Like Apple Music, it aims to sign customers up for monthly recurring contracts as a direct gaming funding model similar to the way Netflix and Prime Video work for video.
With the new iPod Touch, Apple are offering a device able to handle the rigours of gaming without the price tag of the iPad or the smartphone capabilities of the iPhone.
For music lovers who want a separate device to store and stream music on, this could prove to be a great option - at a fraction of the price of a phone with similar storage capacity.
Apple have expanded their offering in recent years to reemphasise their streaming services, including through their Apple HomePod speaker and their planned entry into the video on demand market.
Even so, the launch of the iPod Touch wasn't anticipated, and it makes a welcome change to have Apple release a device that is far lower in price than their technology has been in the last few years.
Time will tell whether there's a large enough market for the iPod Touch in the age of smartphones and integrated technology.