This week Apple joins the home hub revolution with the introduction of its Siri voice-controlled HomePod.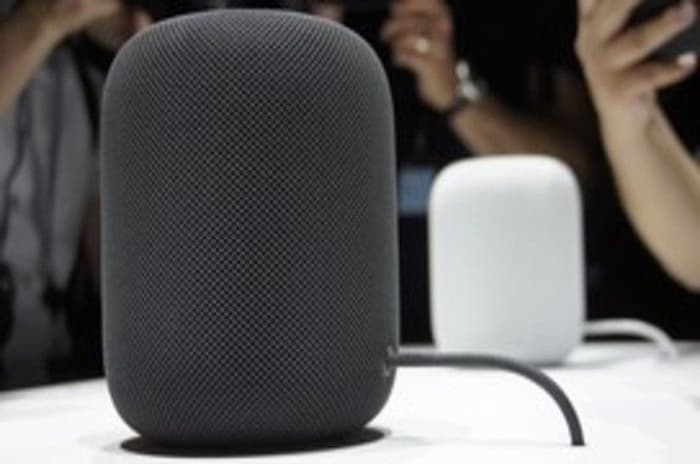 © Apple
Customers in the UK, US and Australia can pre-order the new Apple release from this Friday January 26th, priced at £319, ready for delivery from February 9th.
The much-anticipated HomePod follows in the footsteps of the Amazon Echo and Google Home smart hubs, both of which are voice-activated by Alexa and Assistant, respectively.
However, the key difference here is that the HomePod is a voice-activated smart hub and high-spec speaker all in one, whereas Echo and Home aren't actually speakers in themselves, although audio can be routed through them to an external speaker.
Following on from a delayed release date and substantially lagging behind the introduction of its competitor's home hubs, Apple hopes that its music-orientated smart speaker HomePod can win them a place in this crucial market.
Key features
Philip Schiller, senior vice-president of Worldwide Marketing at Apple says the tech giant is "so excited for people to get HomePod into their homes" and that the device uses the "latest Siri intelligence, in a simple, beautiful design".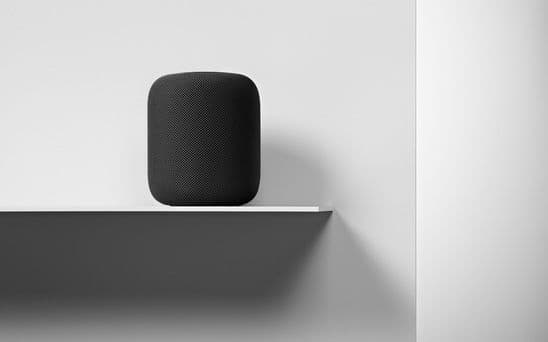 The HomePod stands at just under seven inches tall and can be ordered in either white or space grey.
Using "Hey Siri" activation, users can play music wirelessly - the device is designed to be linked to an Apple Music subscription - and benefit from a range of audio features.
These include spatial awareness capabilities to adjust audio output wherever the device is placed in a room, echo cancellation and six microphones to ensure that Siri can hear users even when loud music is playing.
Digital assistant features that are unrelated to its audio properties are secondary for the HomePod, but are sure to be selling points for many consumers.
For example, HomePod can also send messages through third-party apps like WhatsApp, set timers and reminders, and check the weather, as well as stream news services directly from the BBC, Sky and LBC.
It's also able to perform useful household tasks like setting the temperature and turning on the lights, as long as home accessories like thermostats and power points are supported by Apple's HomeKit and Home app.
Able to compete?
Apple originally planned to debut the HomePod in December 2017 but wasn't able to do so, meaning that the smart speaker missed out on sales over the crucial Christmas period.
At the time, an Apple spokesperson said that although the company couldn't wait for consumers to experience Apple's "breakthrough wireless speaker for the home", they needed more time until it was ready.
Bear in mind that the Amazon Echo has now been on the market for three years and Google Home has been available for about a year in the UK.
Also, whilst the HomePod costs over £300 to buy, a standard Amazon Echo costs £90, an Amazon Echo Dot is just £50 and a Google Home device comes in at £129. Apple's offering is therefore considerably more expensive for consumers.
Additionally, the Apple Music subscription required for HomePod is an additional expense that simply isn't incurred with the Echo or Home devices, since they're compatible with a number of different online music streaming services that don't necessarily cost.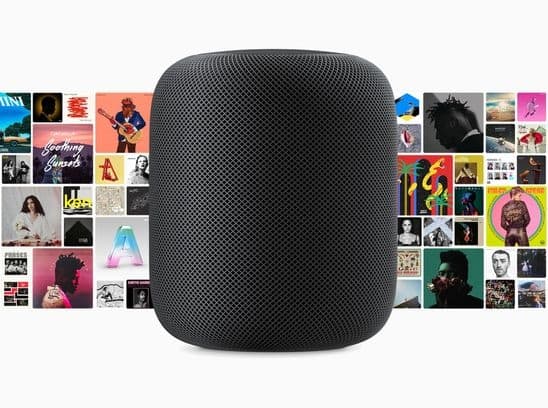 Time will tell
As the HomePod's unique selling point is its music-first emphasis, this singles it out from its competitors in the home hub market. Apple will hope that music-loving consumers are willing to spend substantially more to get their hands on its audio innovations.
As it's not in homes yet, only time will tell if this will be enough to ensure that Apple's offering can compete with the cheaper and more versatile products from Amazon and Google.