It brings features like the long-awaited Dark Theme, increased privacy and parental controls, multitasking bubbles, and support for foldable smartphones.
Uses of Google Pixel handsets are the first to benefit from the rollout and can download the update immediately if they want.
Android 10 will be gradually rolled out to users of other devices over the next few months.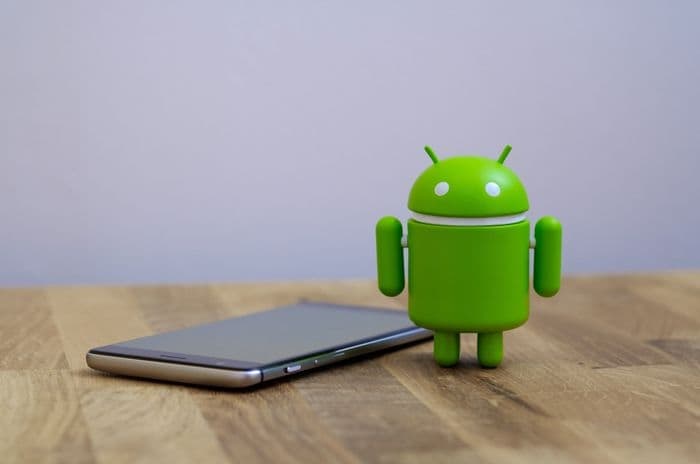 What can we expect from Android 10?
One of the most anticipated features of the new Android update is the Dark Theme which is system-wide and fully compatible with the apps on the operating system.
Dark mode allows users to enable a black theme on their device where only the pixels needed on the screen are activated rather than all of them. An excellent reason to use it is that it prolongs the battery life.
Smartphone manufacturers like Samsung and OnePlus have implemented dark themes of their own, but Android 10 puts it into the operating system itself. It will be available on a schedule if users simply want to enable it overnight.
Another notable new feature is the multitasking bubbles interface. Users of Facebook Messenger will be familiar with how this works - it keeps active tasks on the screen in small bubbles to make it easy to switch between them while still focusing on something else.
Initially, it will be available for Messages and Hangouts, but it's expected to go beyond that as Google allows developers to use it more extensively.
Proactive privacy controls
Boosting privacy controls has been a key concern of manufacturers and developers over the last few years, and Google have hardwired this into Android 10.
Users will have more control over the access they give to apps, particularly in relation to location information, shared files, photos and videos.
Android 10 will also include a feature called Scoped Storage that better allows users to control how external storage like MicroSD cards are accessed by apps.
Developers have been given plenty of warning about these changes, so hopefully there won't be many teething problems as they take effect.
A privacy loophole that enabled apps to workaround privacy controls by accessing other data that essentially provided the same information has reportedly been closed in Android 10.
1,300 apps in the US Google Play Store were found by the International Computer Science Institute to routinely flout personal data permissions by accessing MAC addresses from routers to ascertain location information or storing the IMEI number of a device and sharing it with other apps.
When will it be rolled out to smartphones?
Users of Google phones such as the Google Pixel 3 or 3 XL will have access to the update immediately, either through a push notification over the next few days or through Google's developer site.
For other smartphones it might be a case of waiting until the manufacturer releases the full version, although some manufacturers have moved fast to bring access.
OnePlus has released an 'open beta' version of Android 10 for their OnePlus 7 and 7 Pro devices, while the Essential Phone has an update available globally.
The estimated update dates for other devices are still only rumours, but it's worth noting that Samsung don't have the fastest record on pushing updates to users, with some experts suggesting a January 2020 release date.
Xiaomi users in China have already received the update for the Redmi K20 Pro and it's expected this will be rolled out to users of that device globally soon.
Sony and Nokia are expected to release in October while Motorola should follow in November and LG in January 2020.
HTC users may be aware that the manufacturer has a poor record on issuing Android updates to customers, and it may not be a priority for them as their copyright row with IPCom rages on.
As for Huawei, still caught in the middle of the trade war between the US and China, there's no clear information on if the update will be rolled out. It could be the beta version will only be available in China.