Mobile network operator, Three, have announced the deployment of new 4G technology to increase mobile speeds.
The tech, known as Carrier Aggregation (CA) technology, allows the operator to combine a range of radio spectrums to boost speeds and improve reliability.
Sadly, the coverage is currently limited to just the most densely populated areas of the UK but is a welcome upgrade for customers in areas of high internet demand.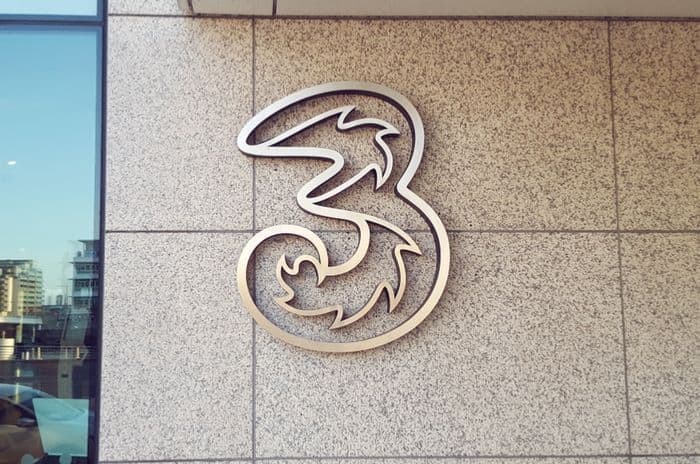 Credit: Lloyd Carr/Shutterstock.com
Up to a third faster
Carrier Aggregation technology allows the network to respond in real time to the demands of the users. During periods of high demand, it will allocate more 4G spectrum to that location, giving users a better connection.
Three say that the speed boost could be between 15% and 33% faster.
Three say that around 50% of the devices currently on their network will support CA technology, and that those users will experience a significant improvement in service. Even those without compatible devices will see an improvement, they say, as capacity across the network will be freed up.
Chief Executive of Three UK, Dave Dyson, commented that his customer are 'the highest consumers of data', and that he expected this trend to rise over the coming years. He stated that, in preparation for 5G, this was a step towards having the right technology in place to provide an excellent mobile experience.
In total, more than 2,700 sites have been activated for CA. Although the network is not releasing a full list of locations, they have said it will focus on densely populated areas such as London, Birmingham, Cardiff, Edinburgh and Glasgow.
Users will know if they are connected to the new service by the appearance of a 4G+ sign on their device.
The race towards 5G
The news of this update from Three comes at a time when all the major UK network operators are planning upgrades to their service. With another spectrum auction from Ofcom scheduled for 2019, the race is on to be the first to provide widespread 5G coverage.
Last month, EE activated its first trial of 5G at Canary Wharf and is planning more tests in East London over the coming weeks. They've also converted 3G airwaves into 4G, in preparation for an early rollout of 5G.
Vodafone have set up a similar testbed in Salford, where it says it has become the first operator to carry a full 5G service over a commercial network.
It remains to be seen how Three will use its adoption of CA to start testing out it's 5G capabilities, but this is certainly a step in the right direction.
Are Three late to the CA party?
Despite what Three might have you think, CA is nothing new in mobile networks. Both Vodafone and EE have offered 4G+ since 2016. Users on these networks will probably have noticed the 4G+ symbol on compatible devices already.
However, Three are the first network to make a marketing feature out of it.
Their lack of CA is one of the reasons Three has struggled to keep pace with its rivals in terms of speed. As the only network to offer truly 'all you can eat' data, along with their recent removal of tethering caps, it's no surprise their customers consume 3.5 times more data than the average.
The introduction of CA, albeit in limited areas initially, will be a welcome addition for Three's customers in applicable locations.
It will certainly pave the way for the rollout of 5G, of which Three are currently the UK's leading spectrum portfolio holder (thanks in part to their campaign to limit EE's purchases of spectrum).
The network has stated that their share of the 5G spectrum makes them the only operator able to meet the IMT 2020 standard for full 5G services.